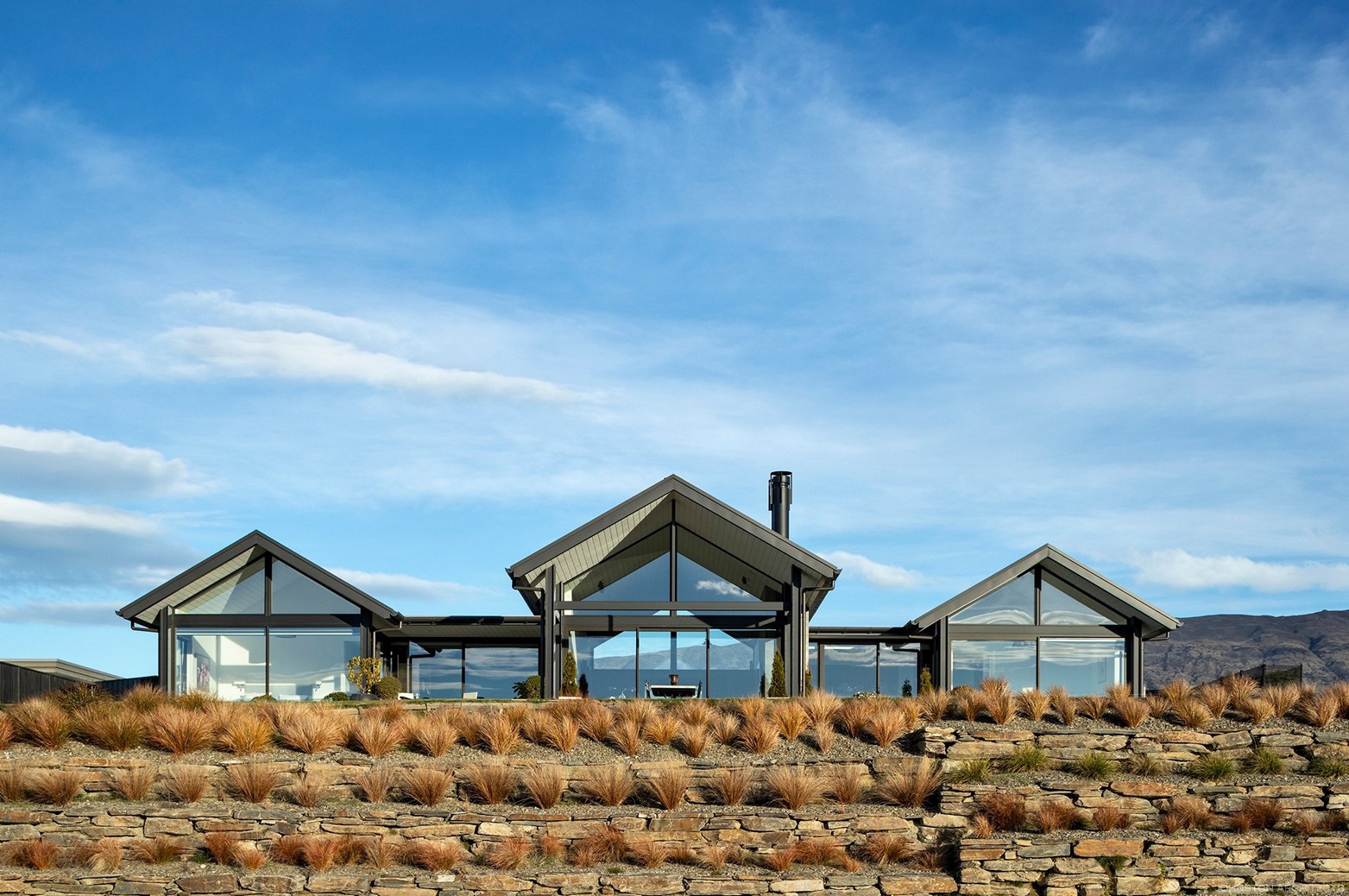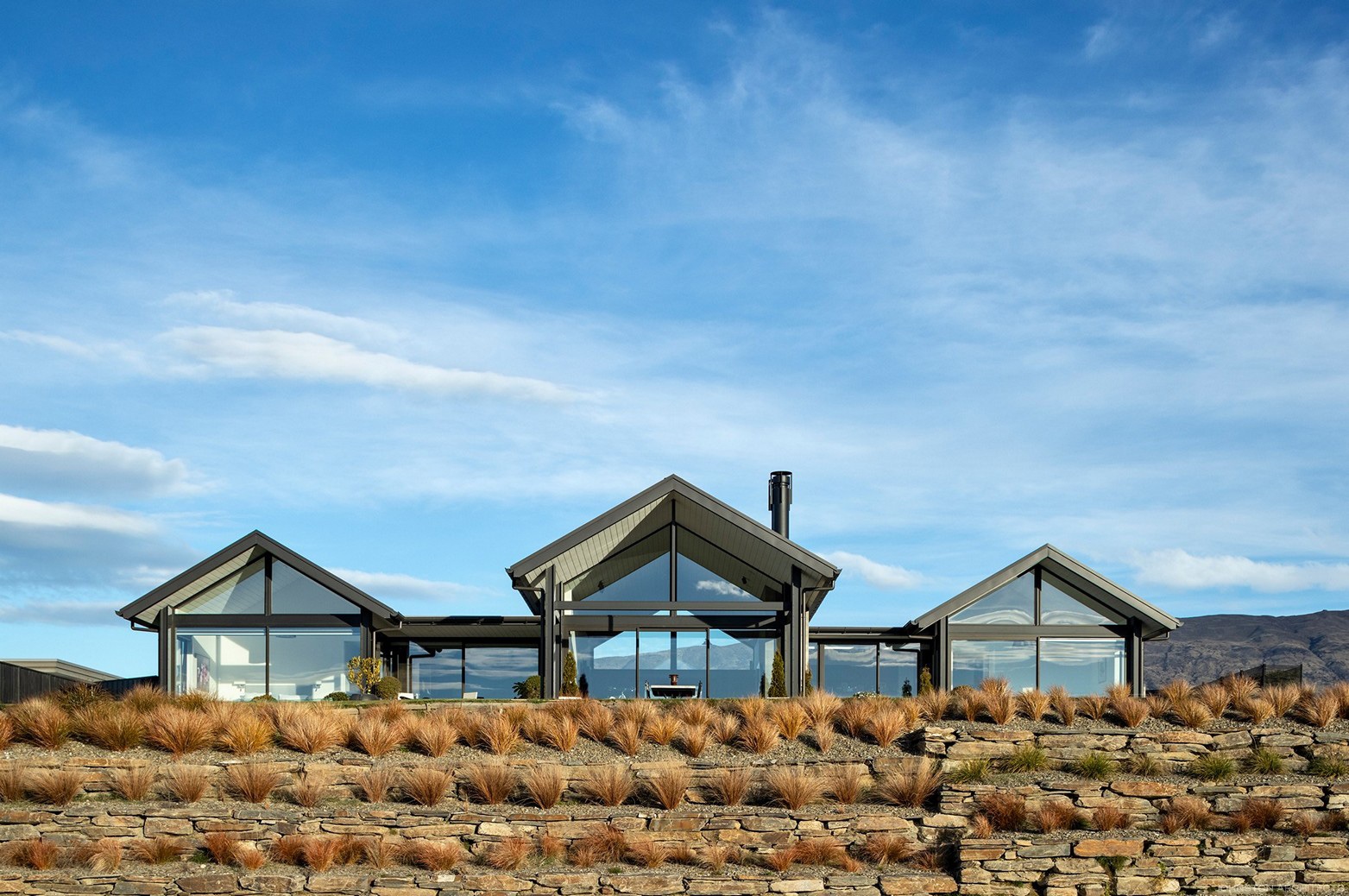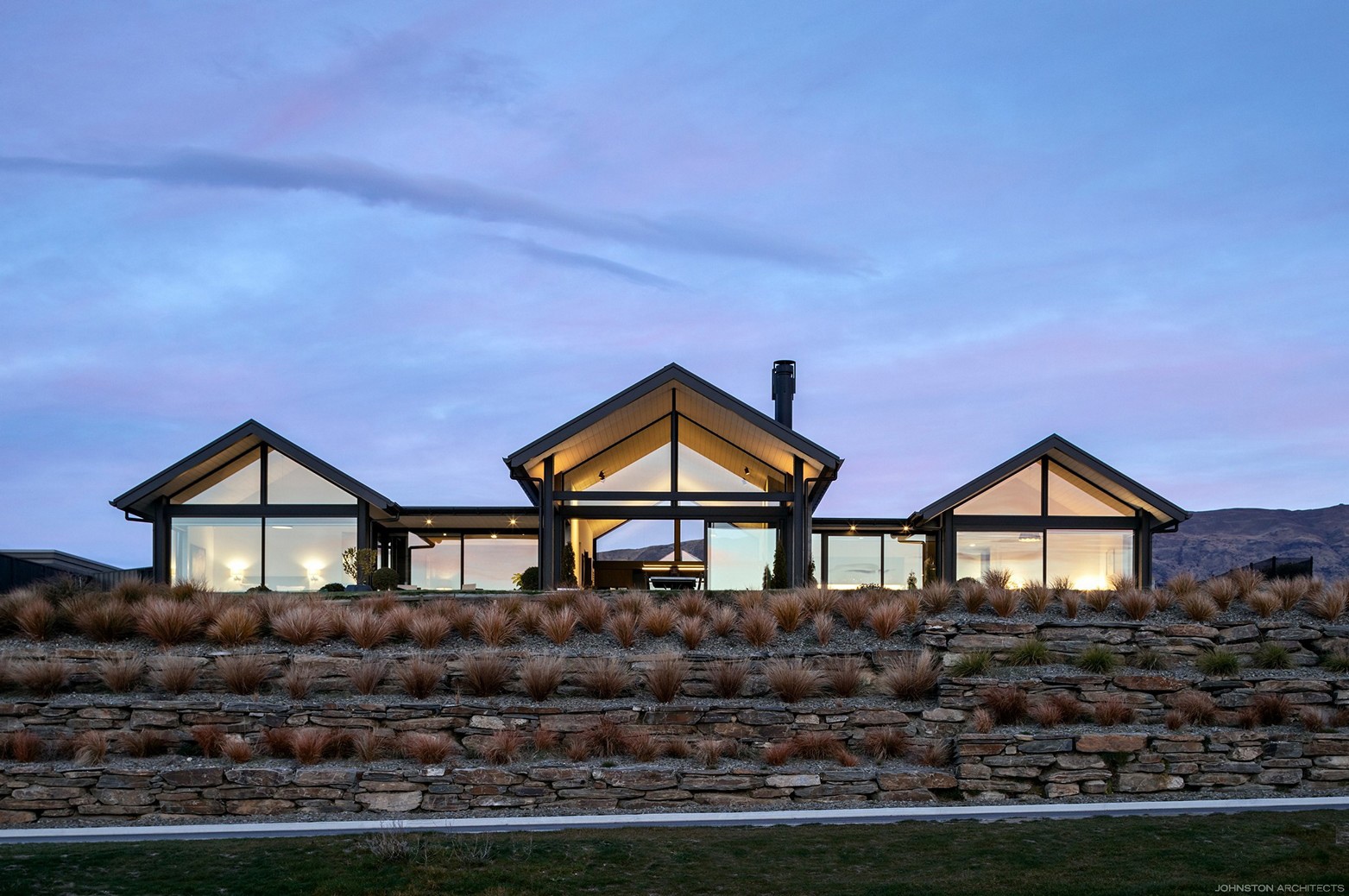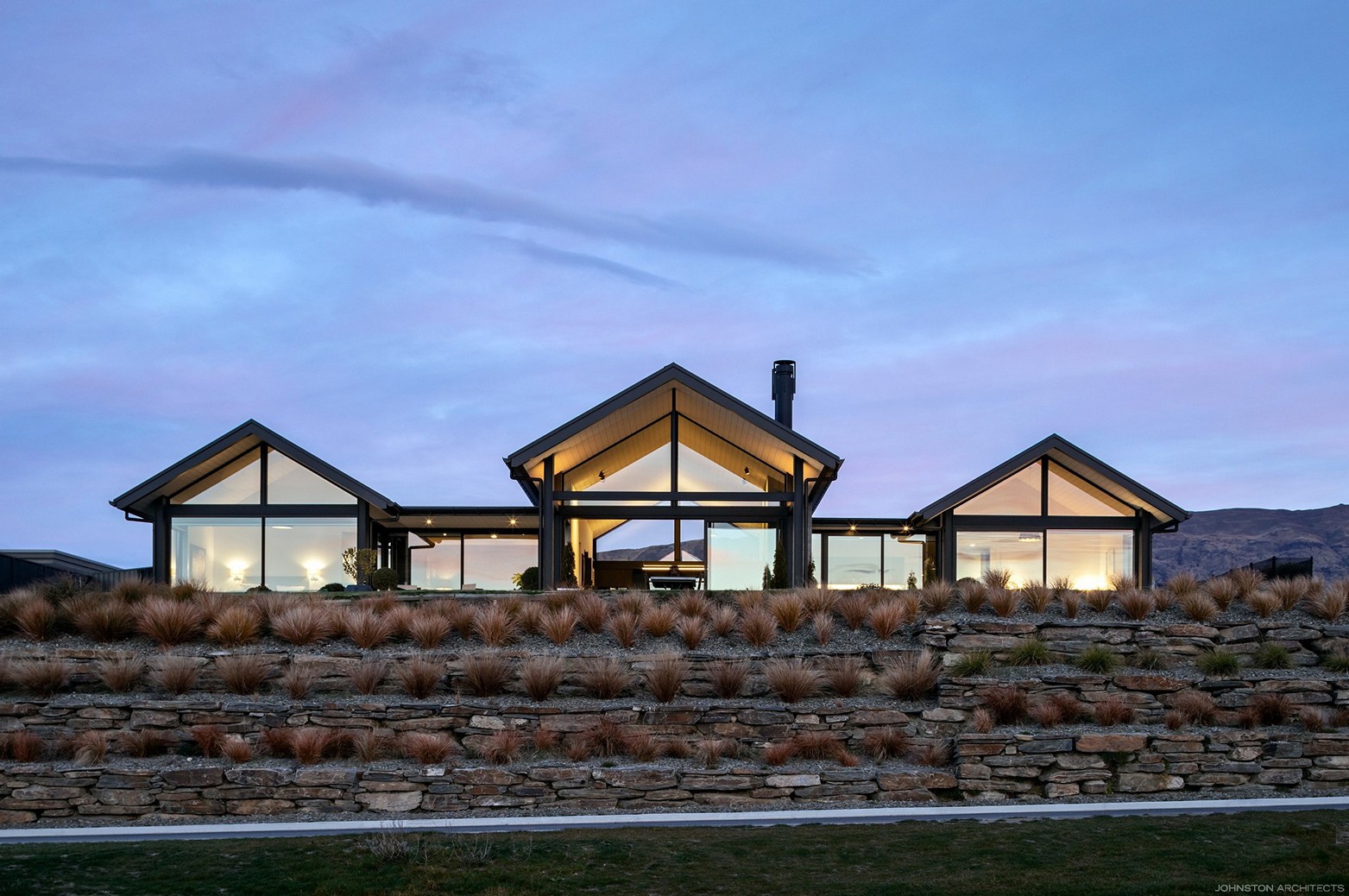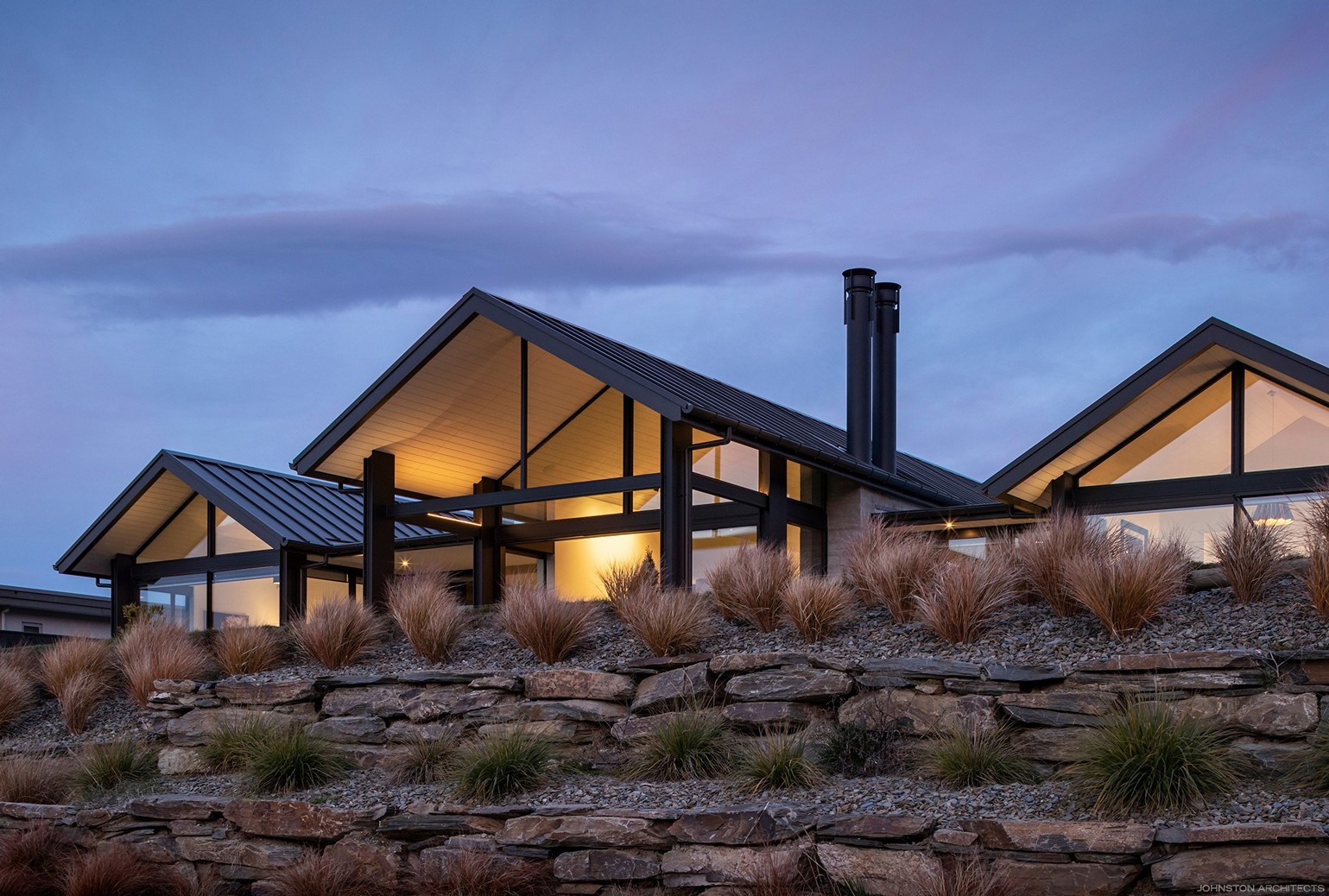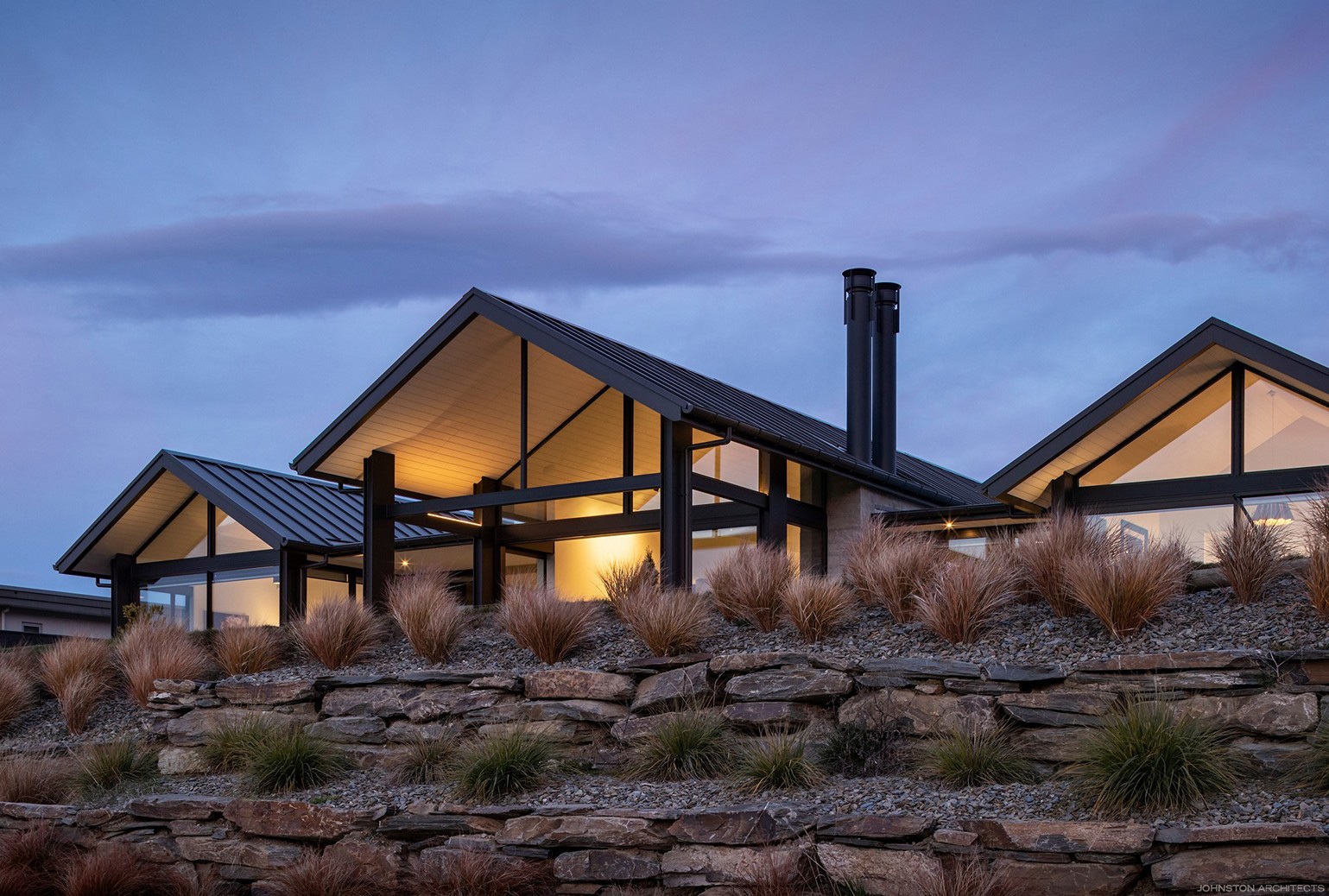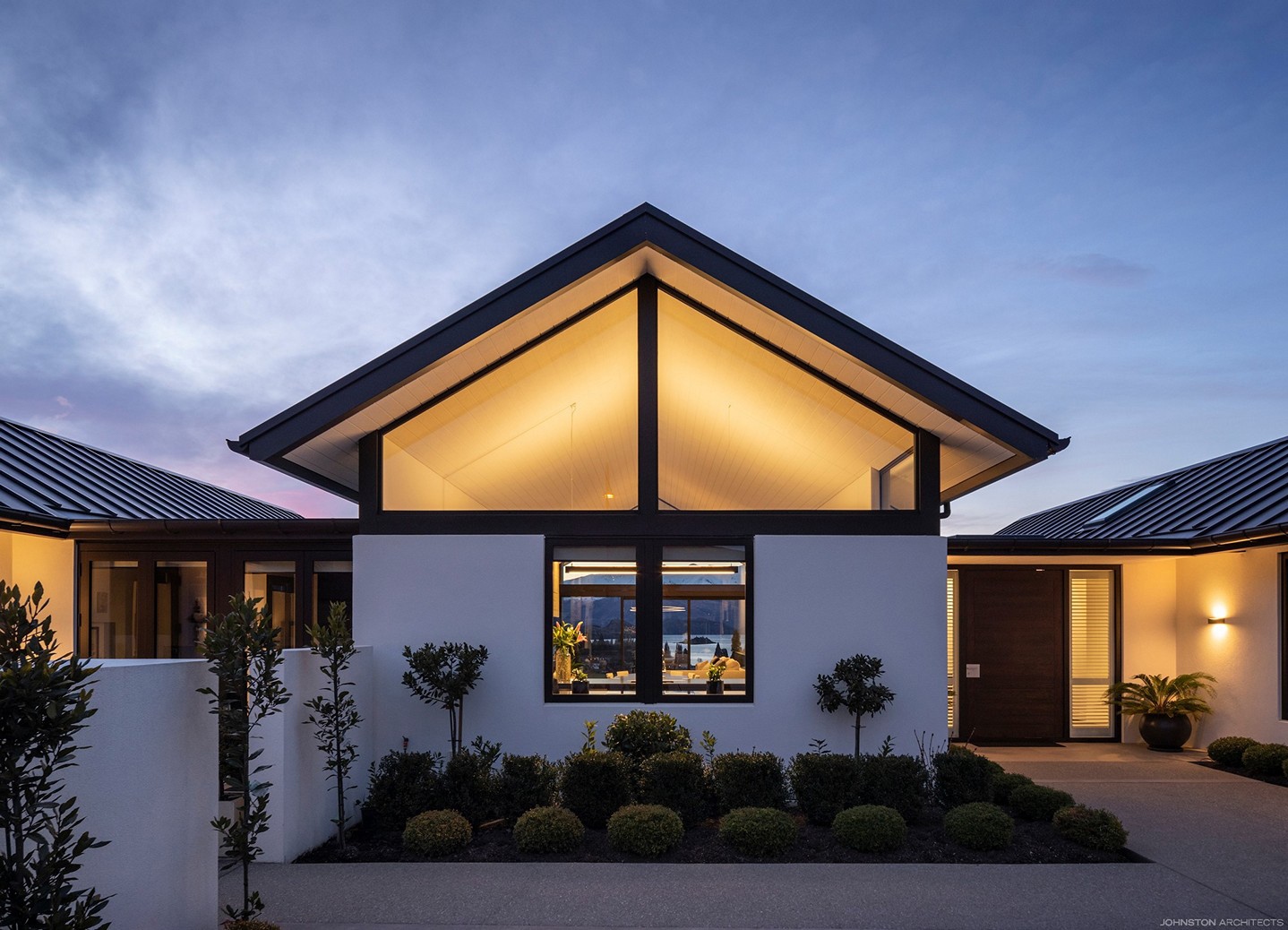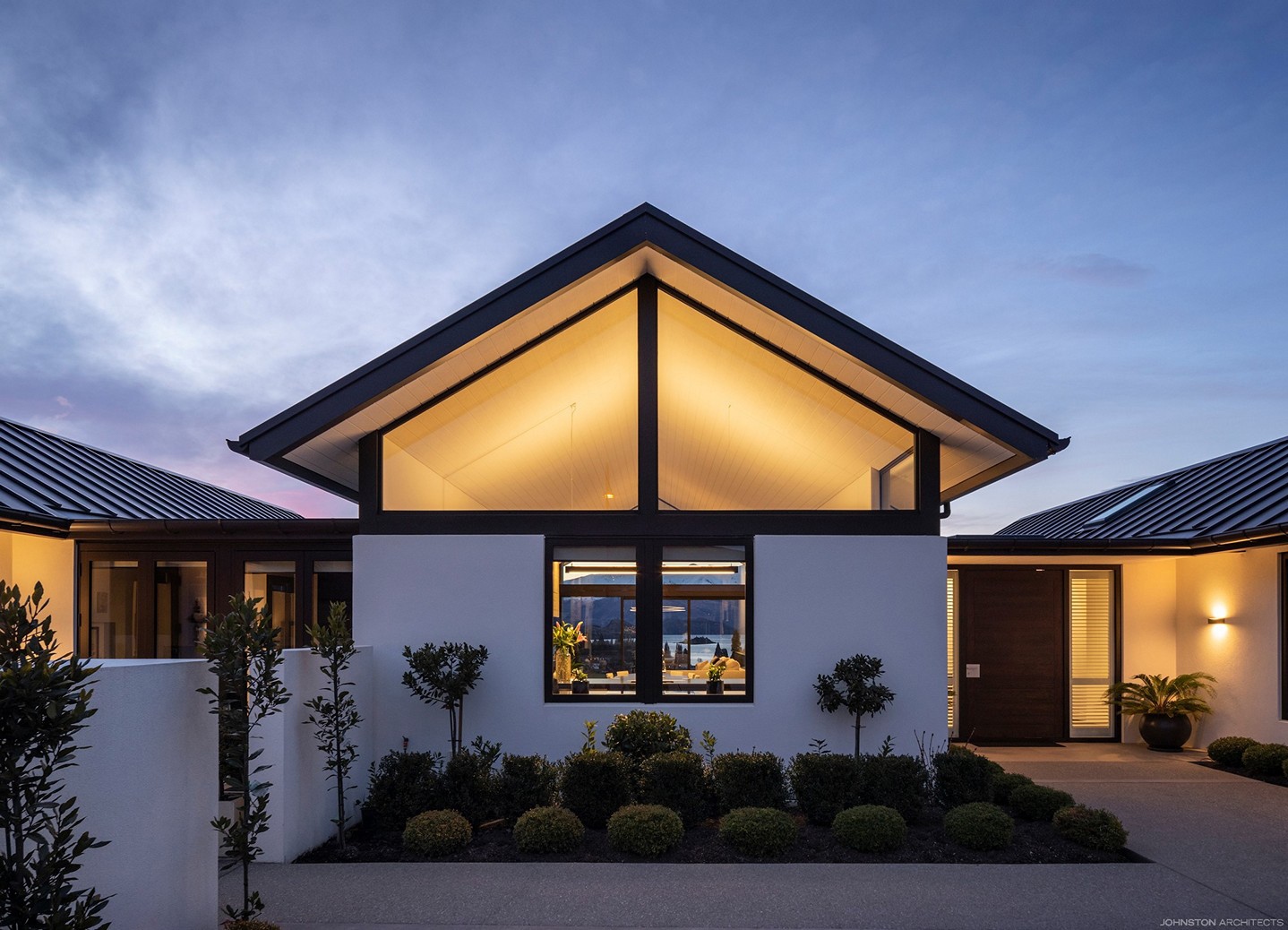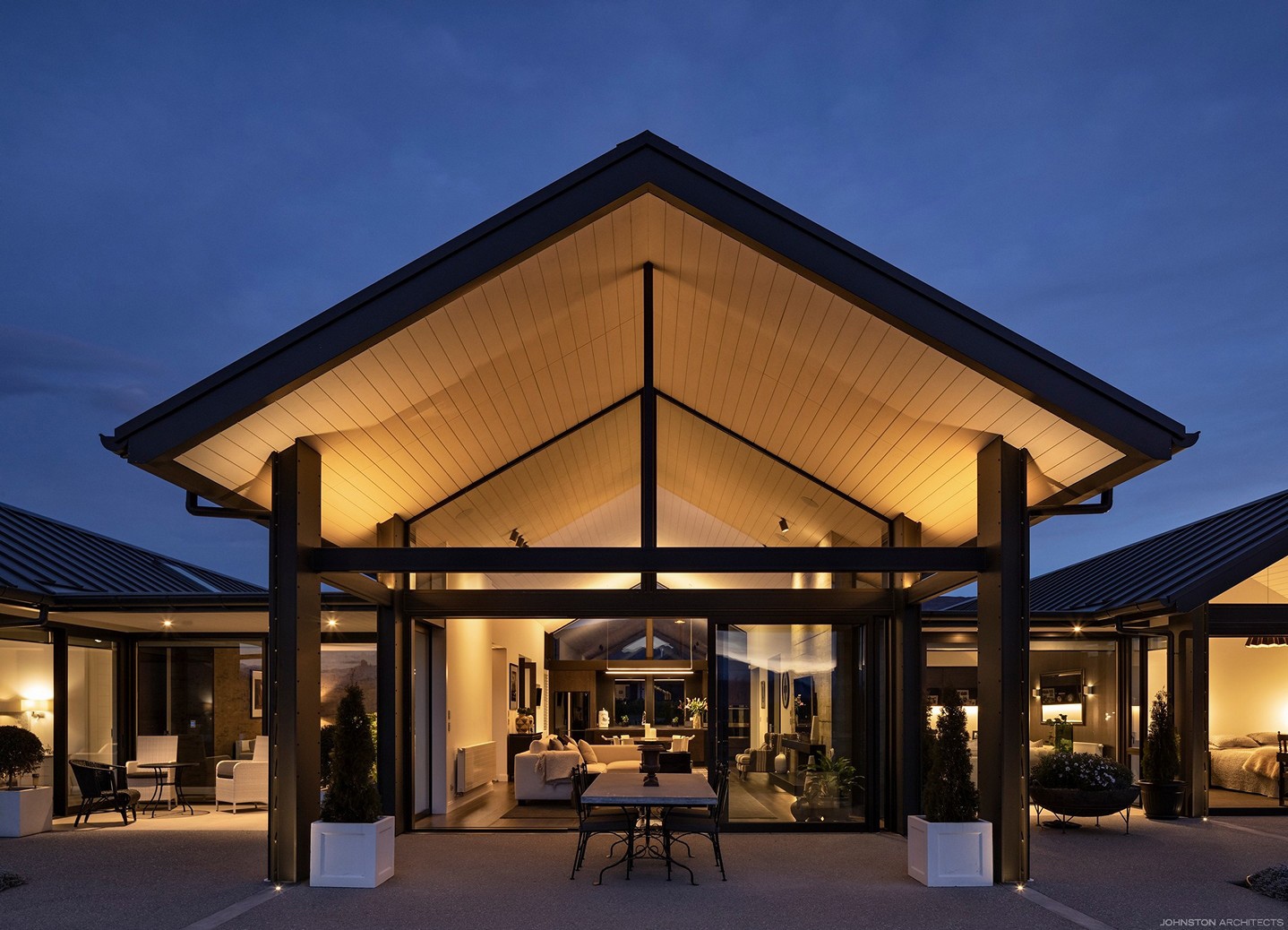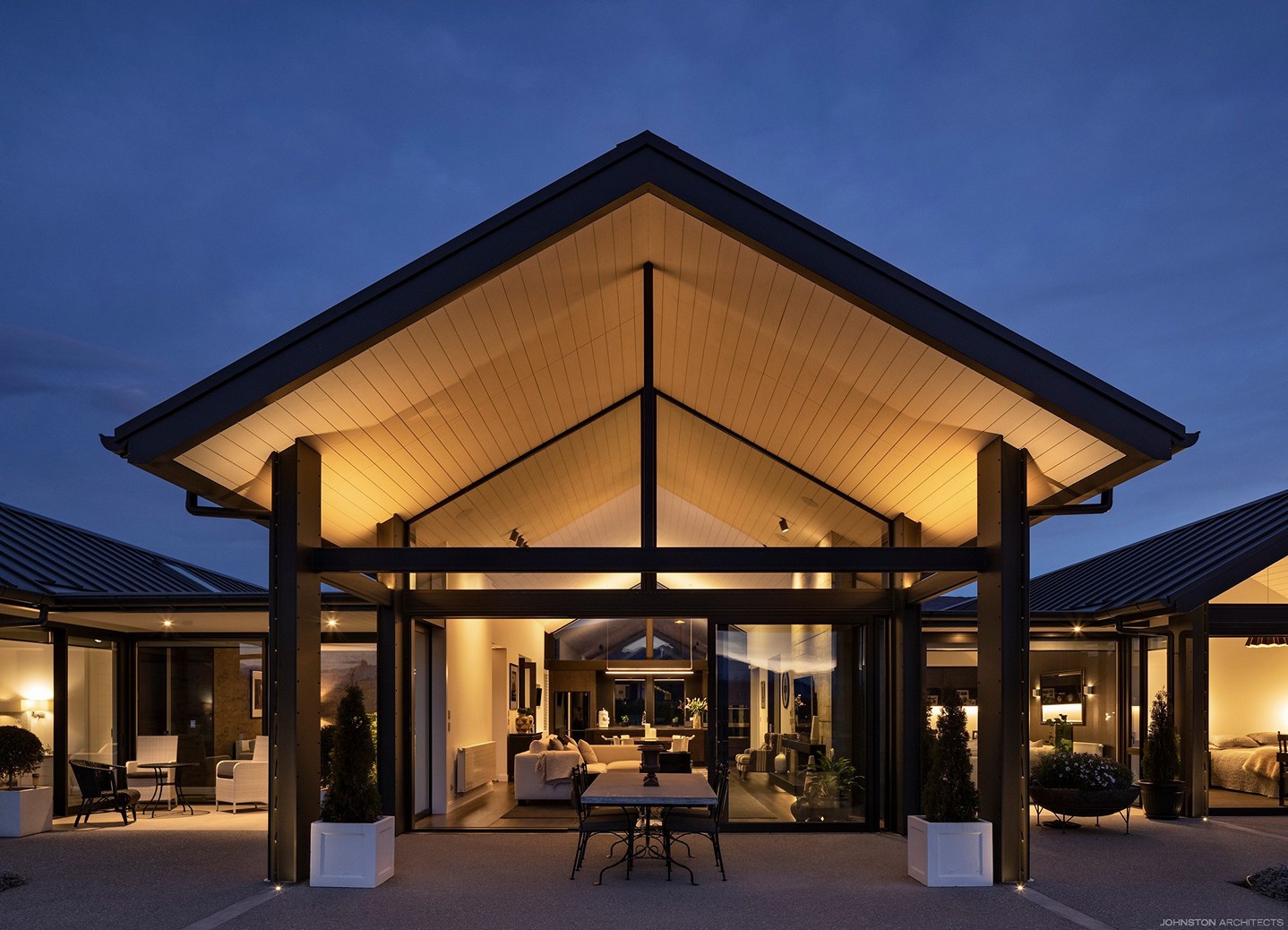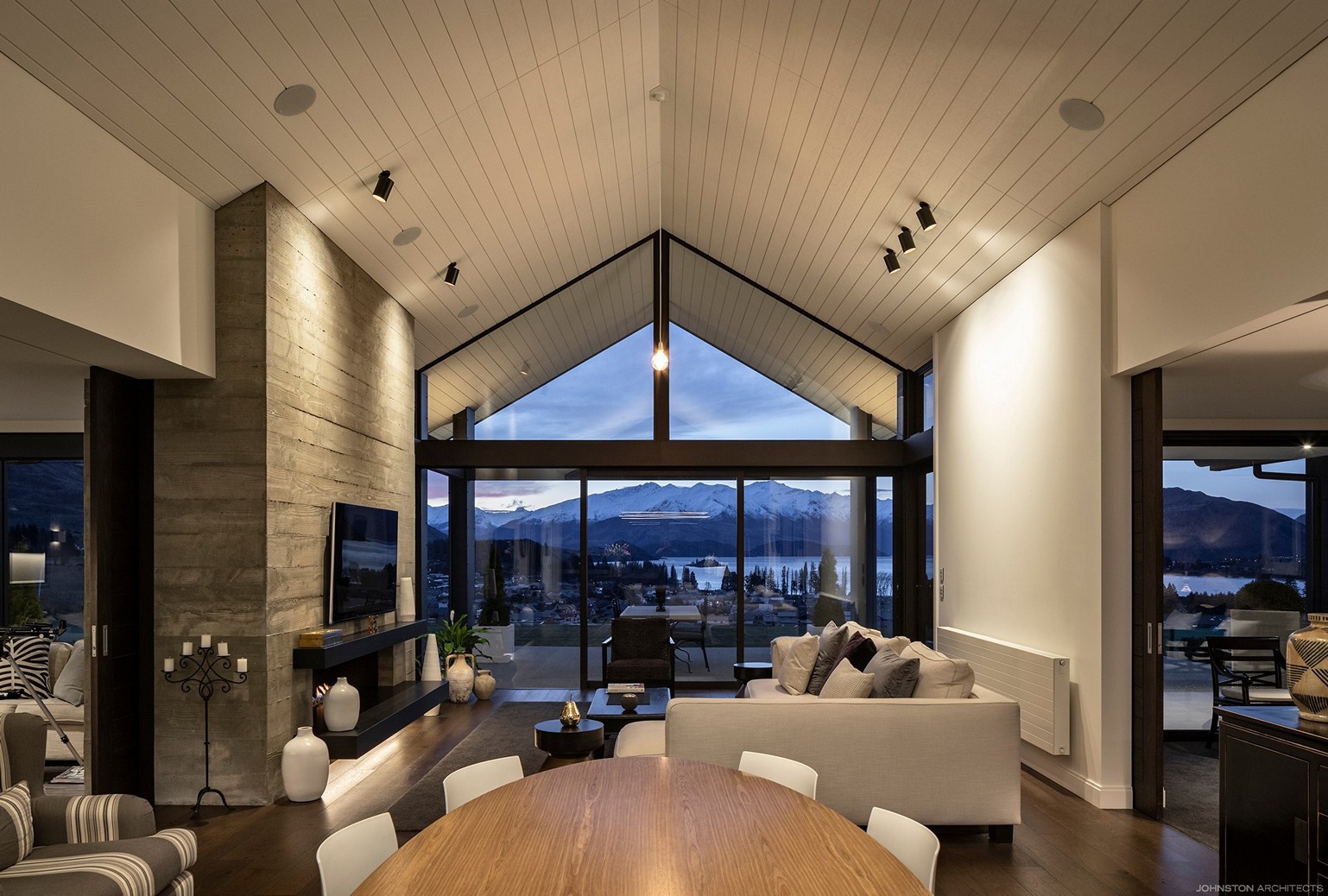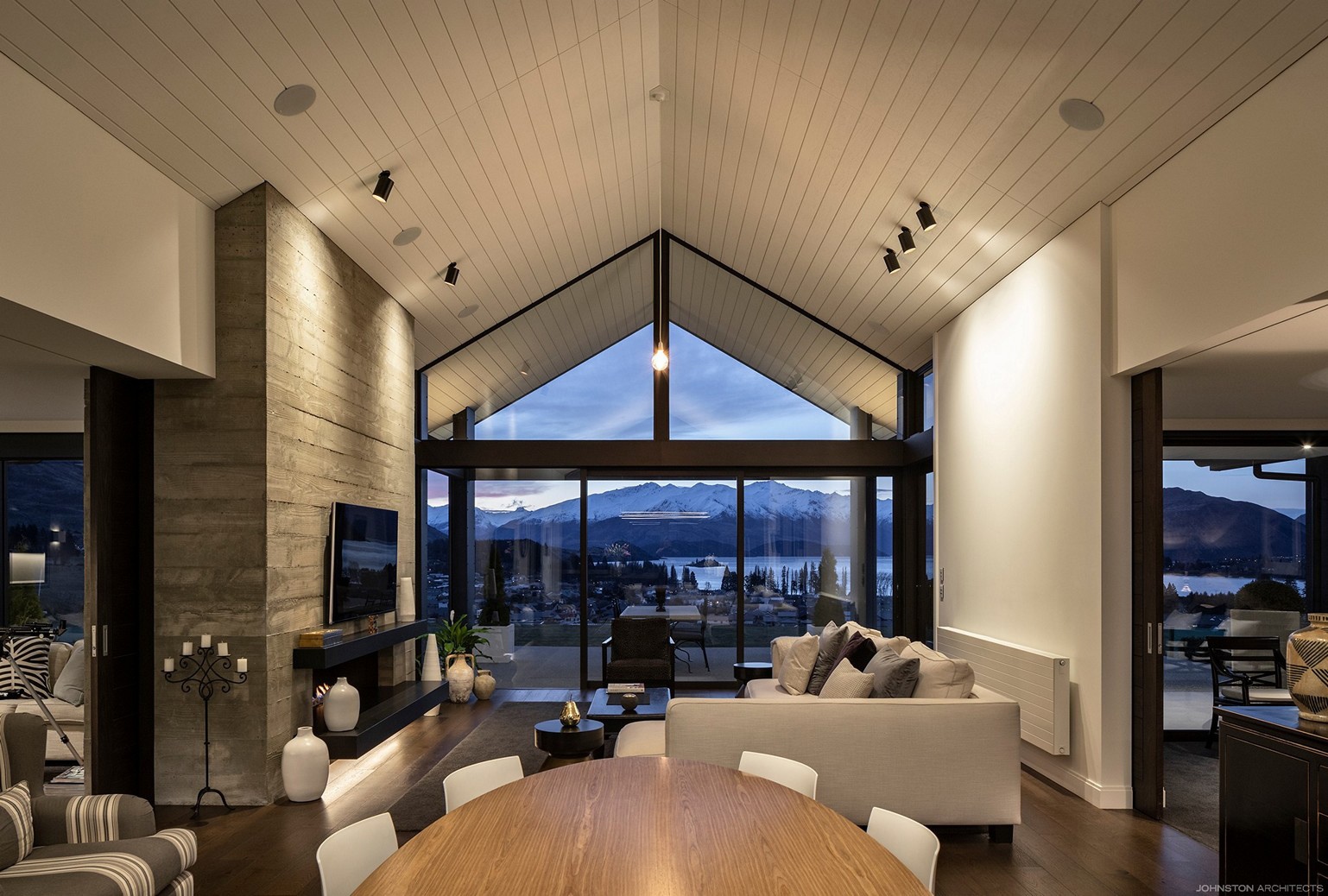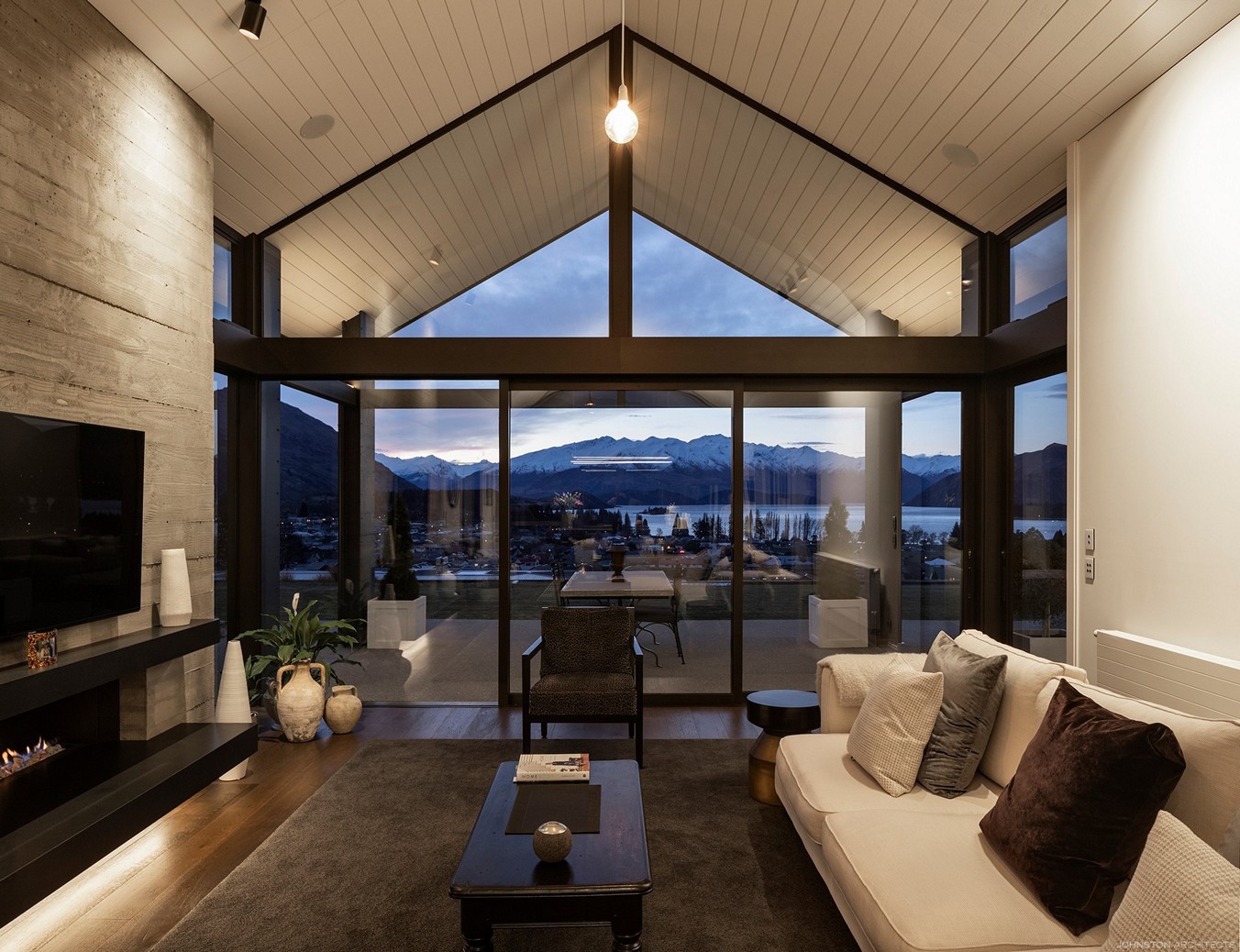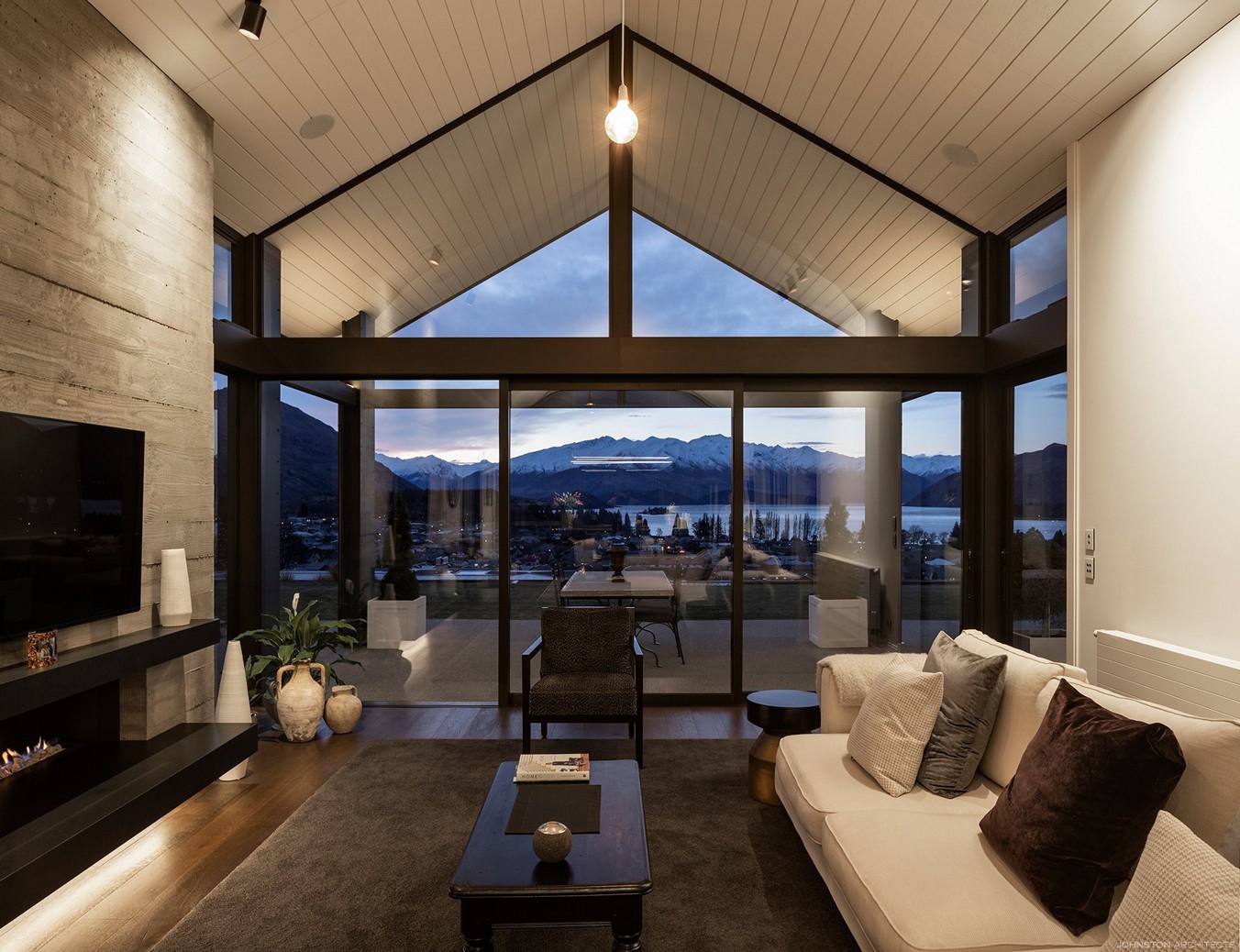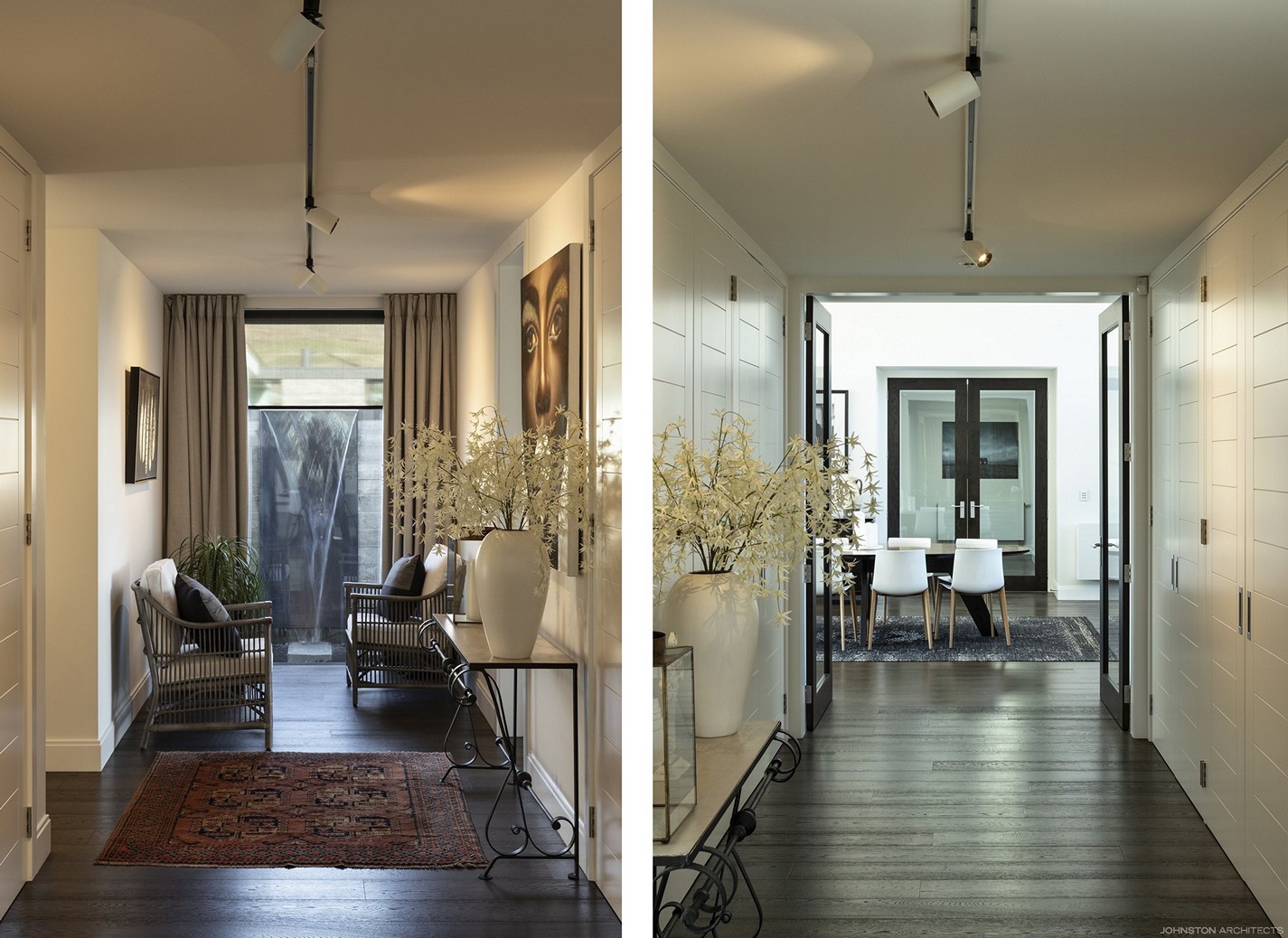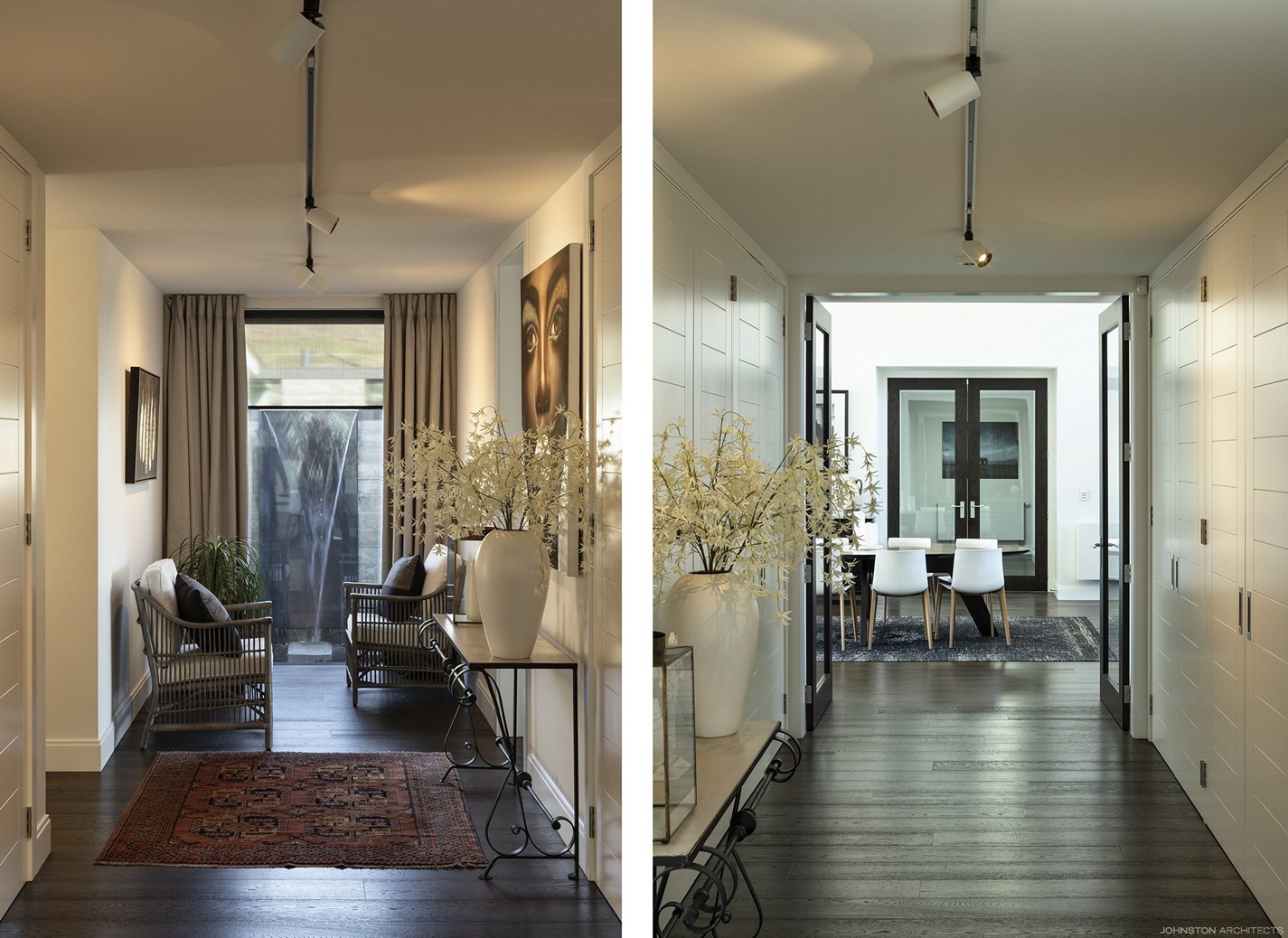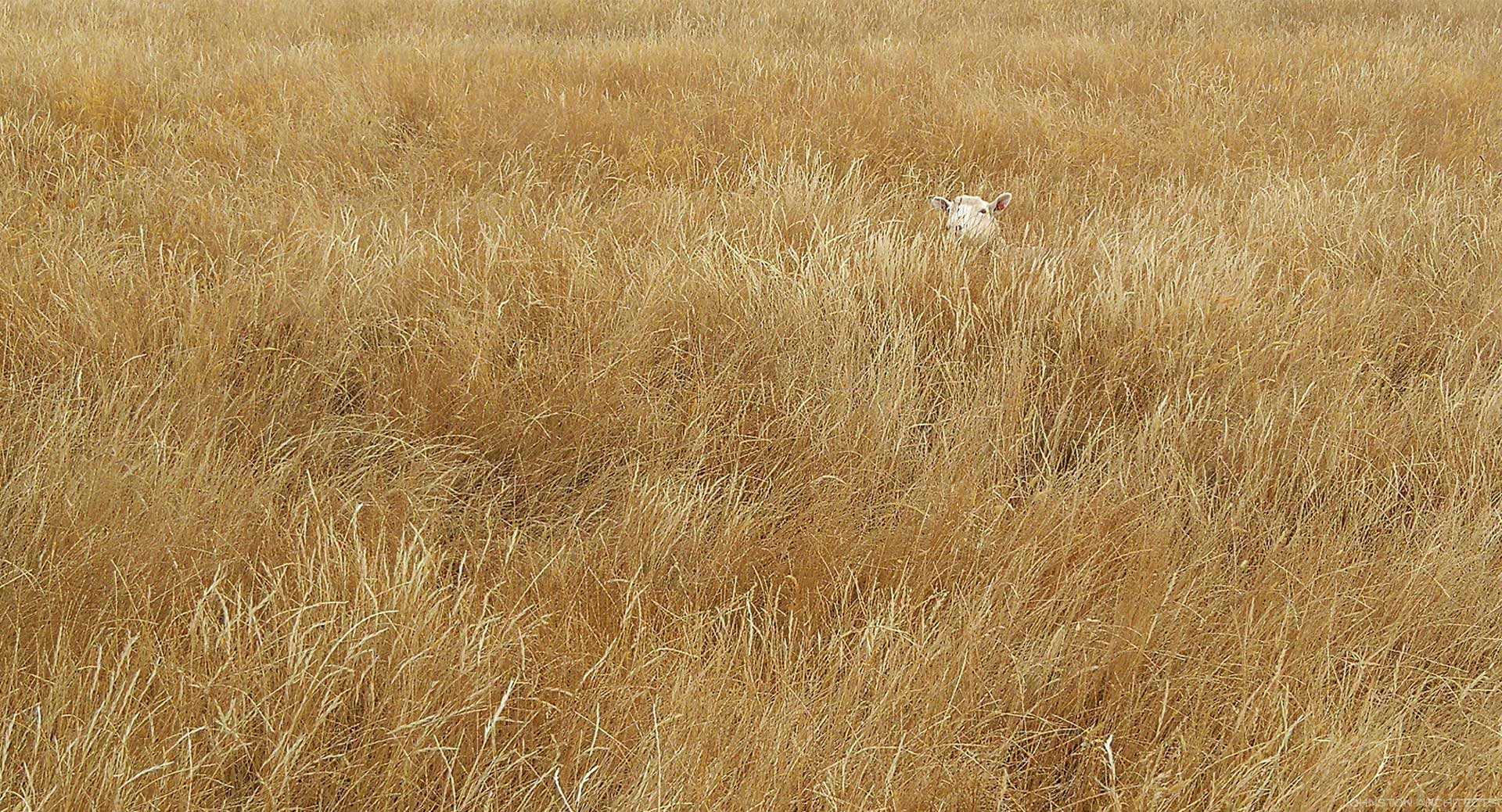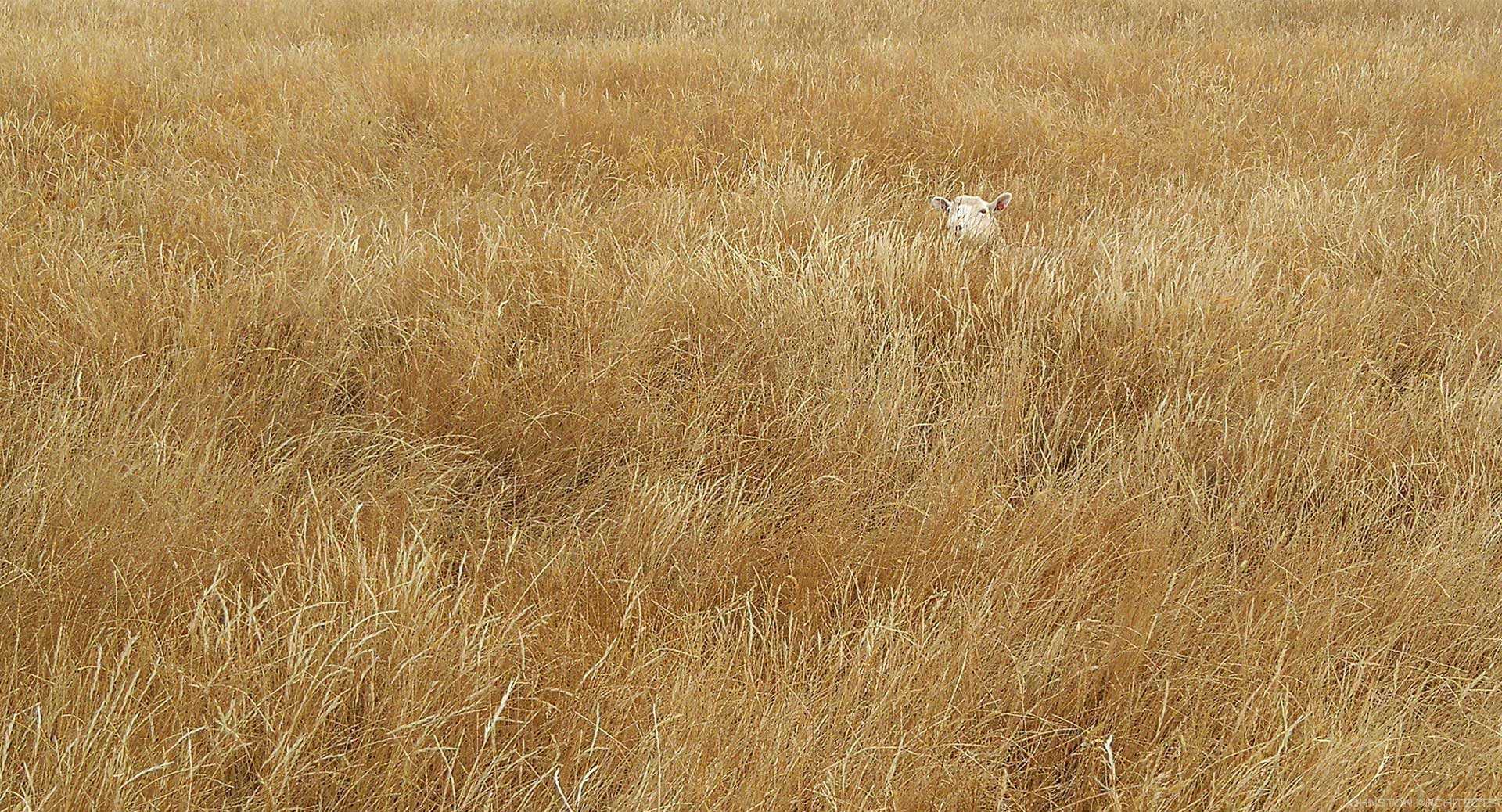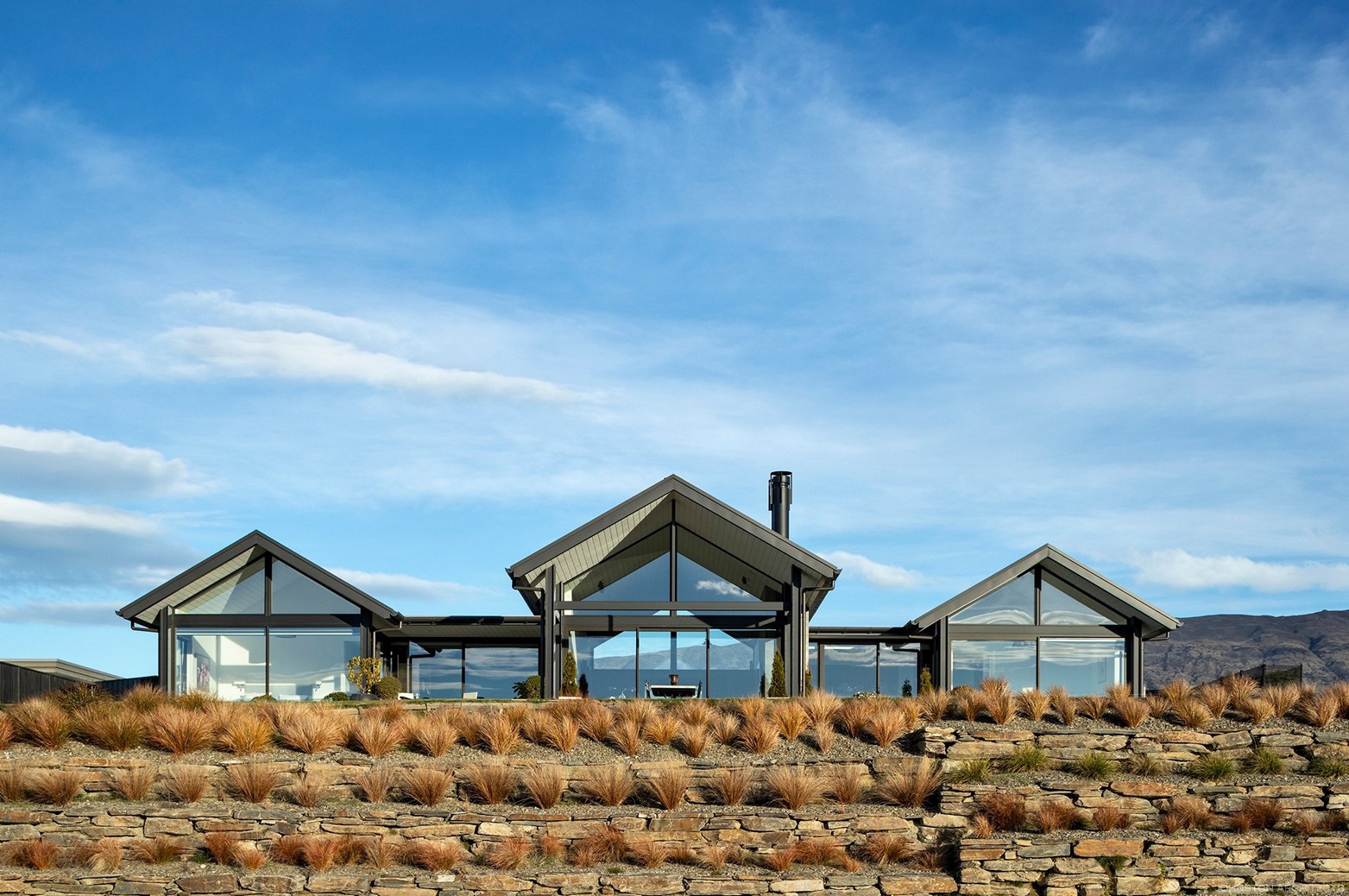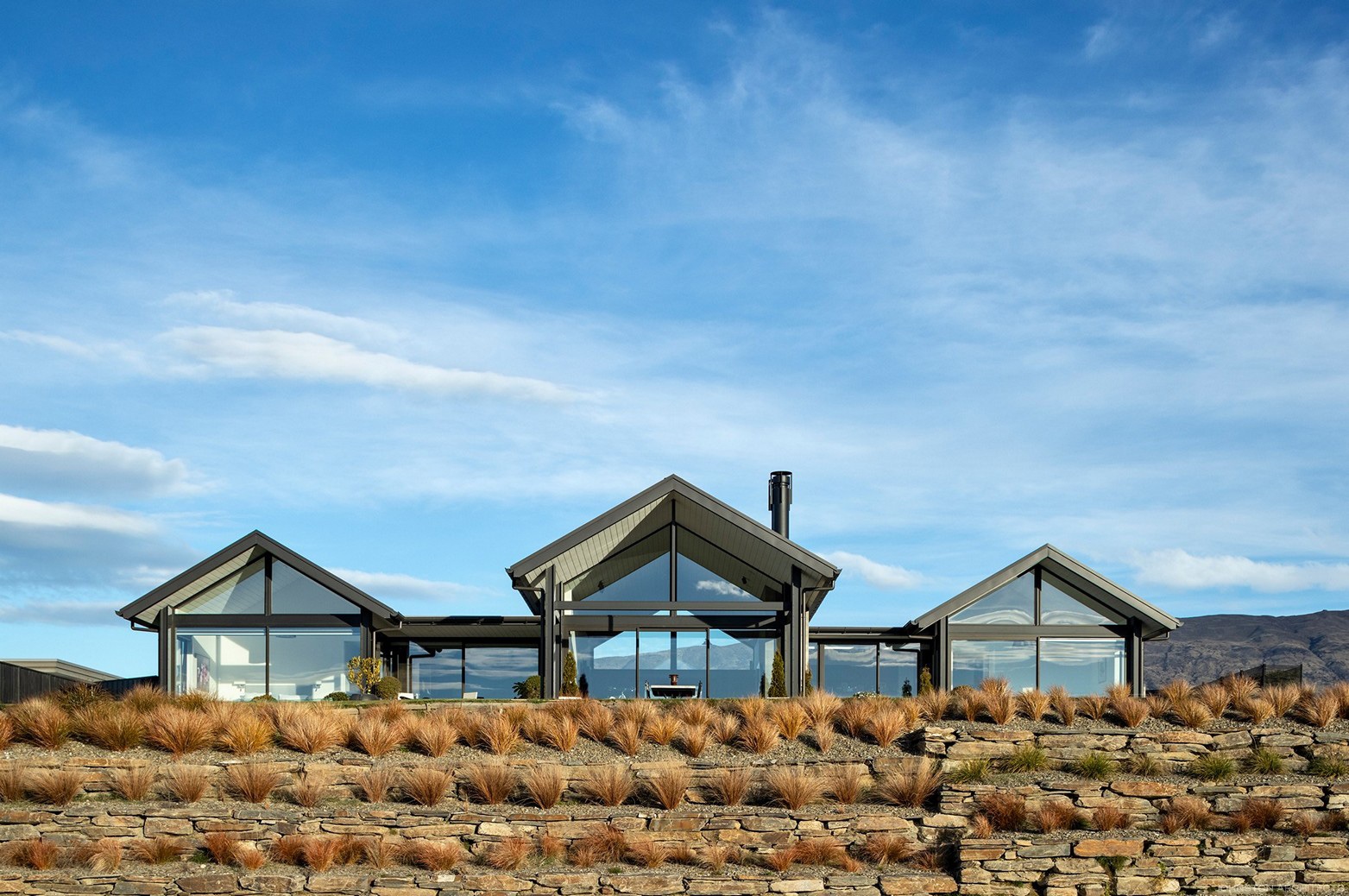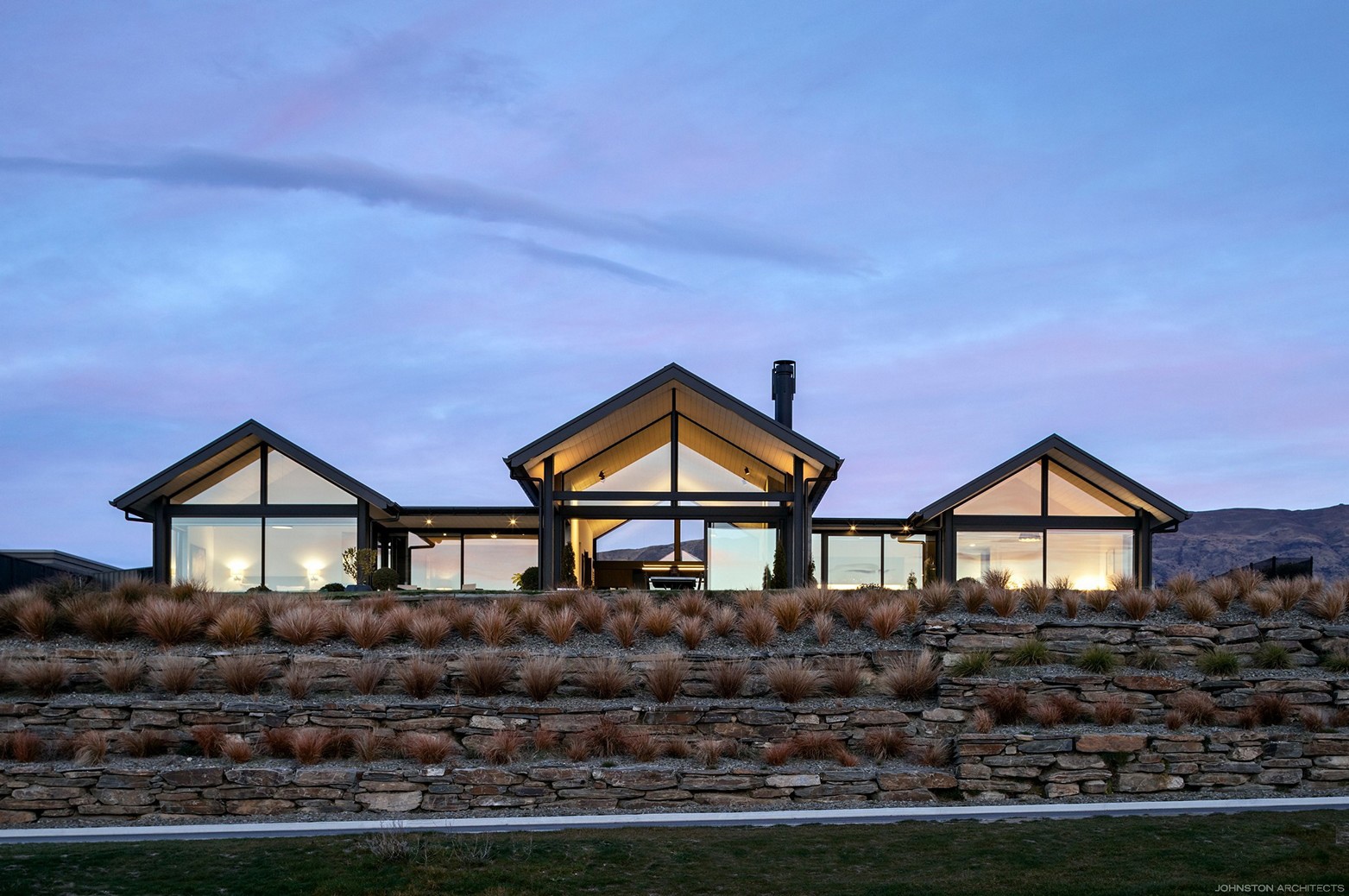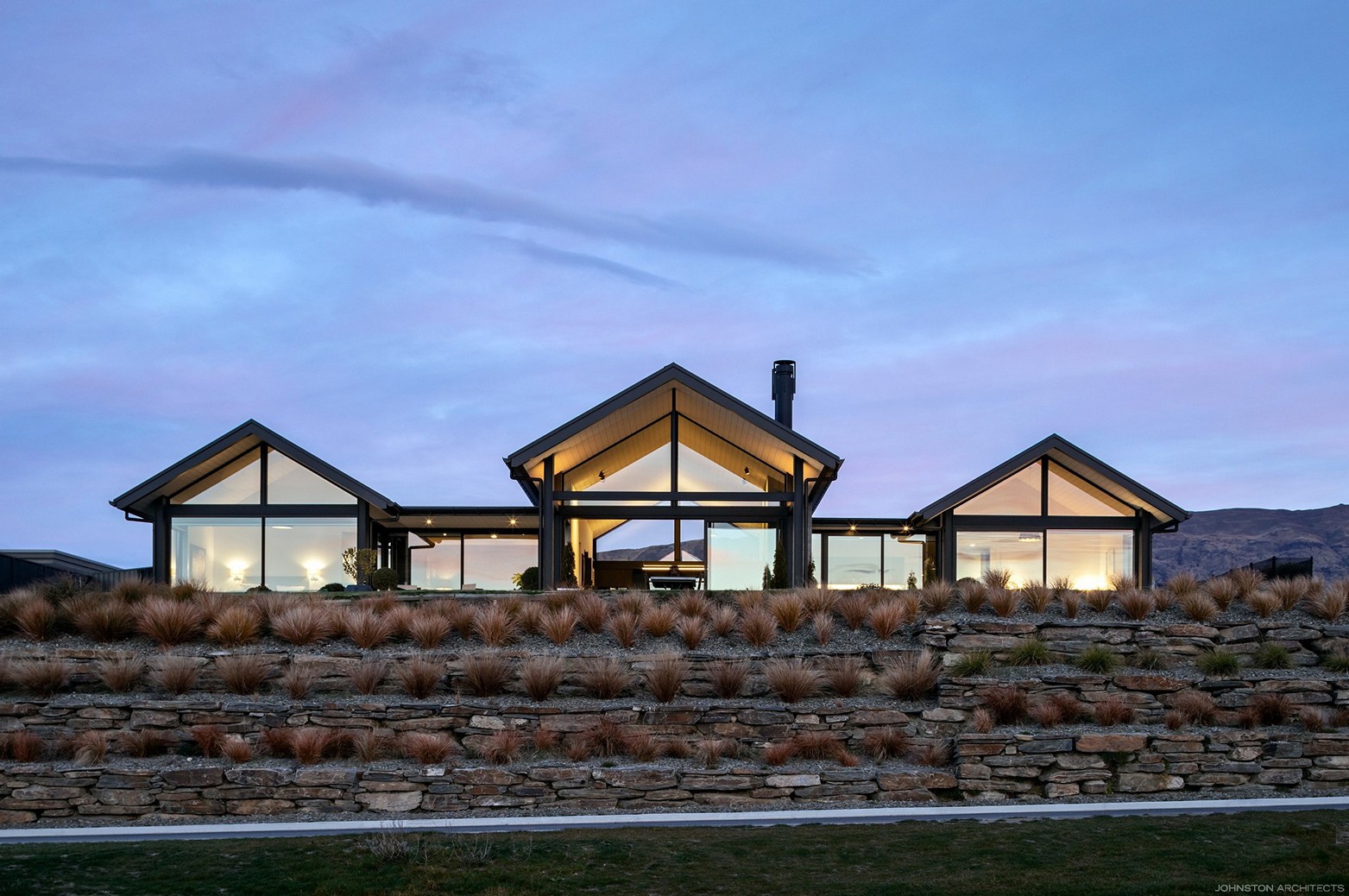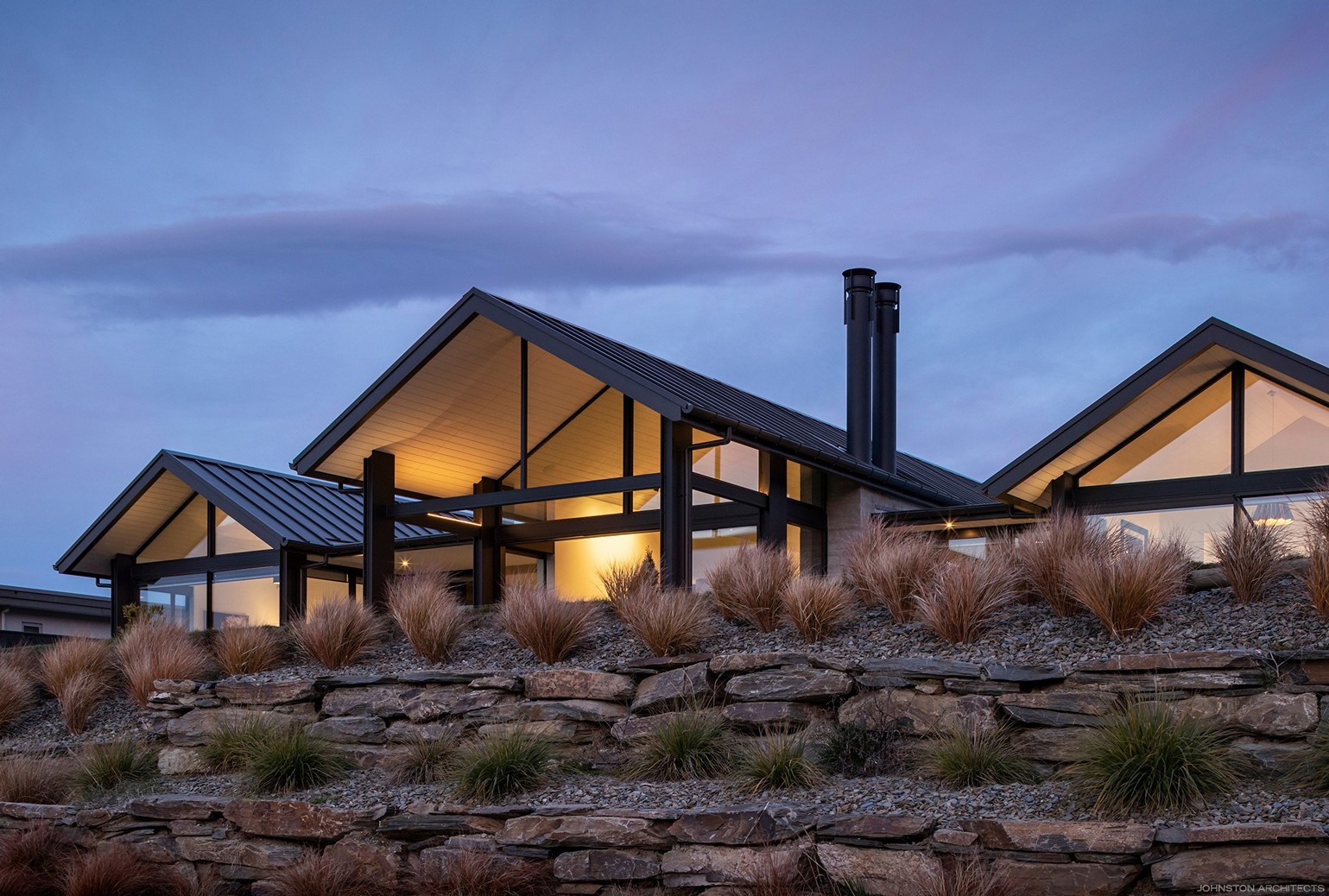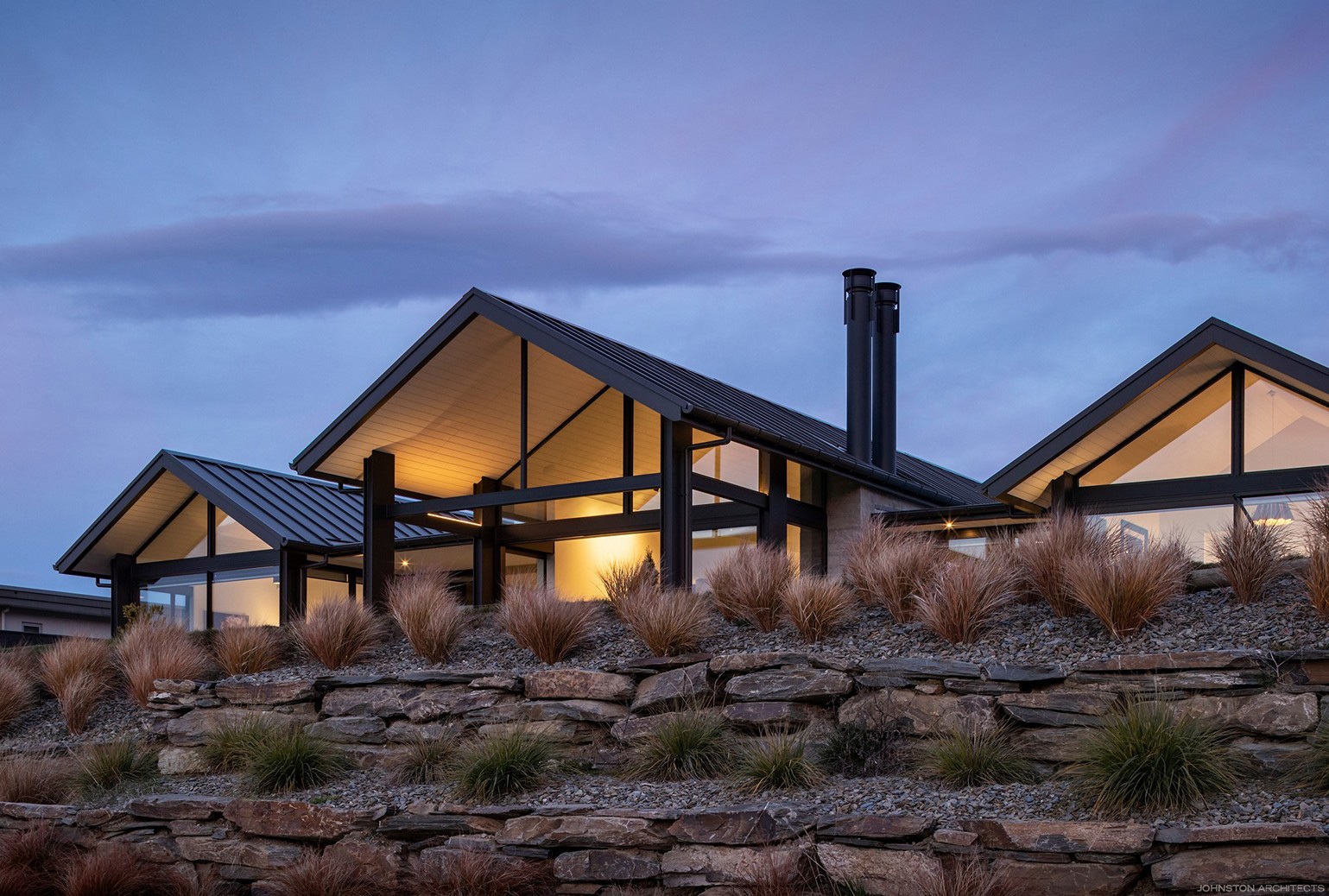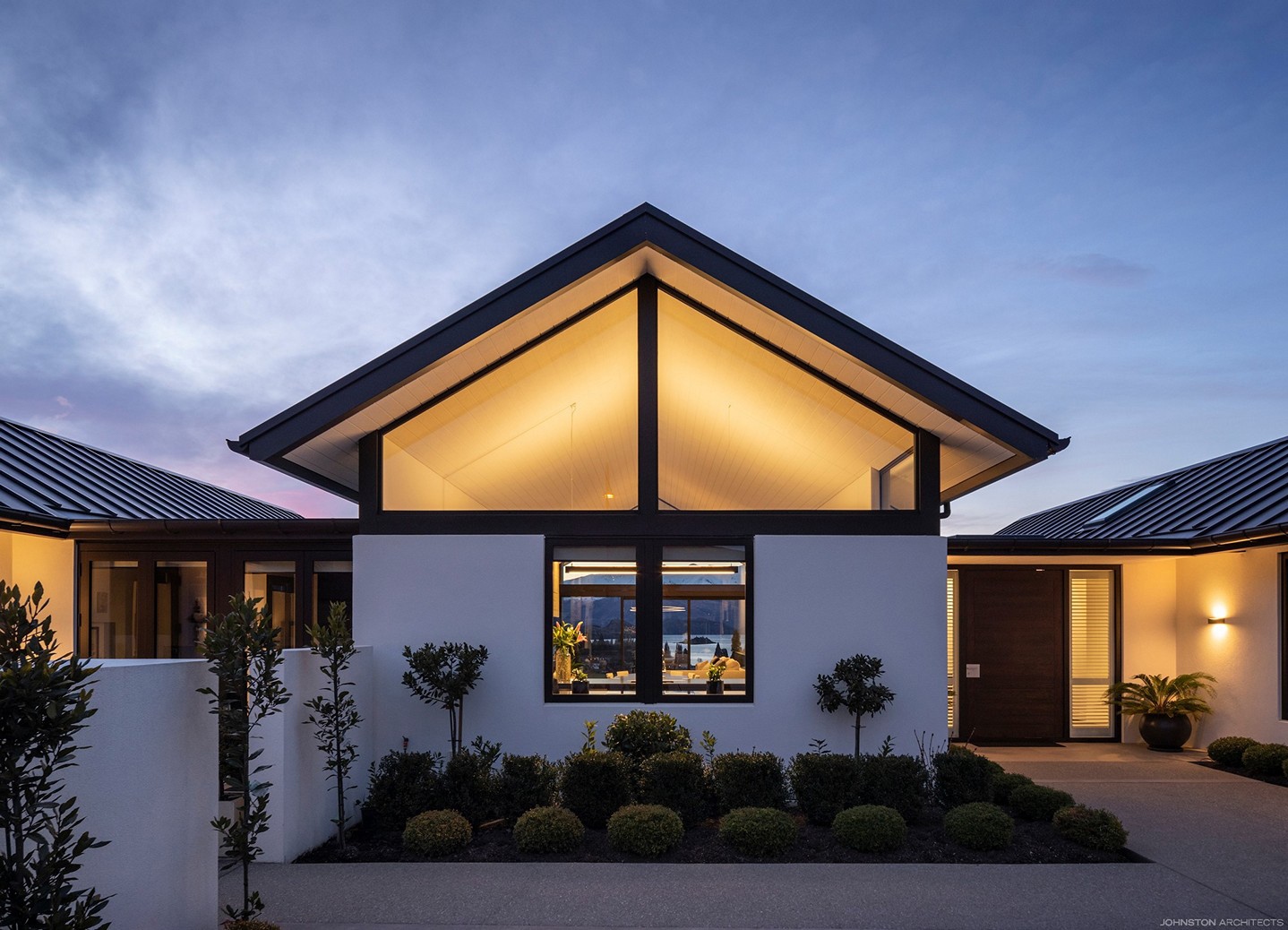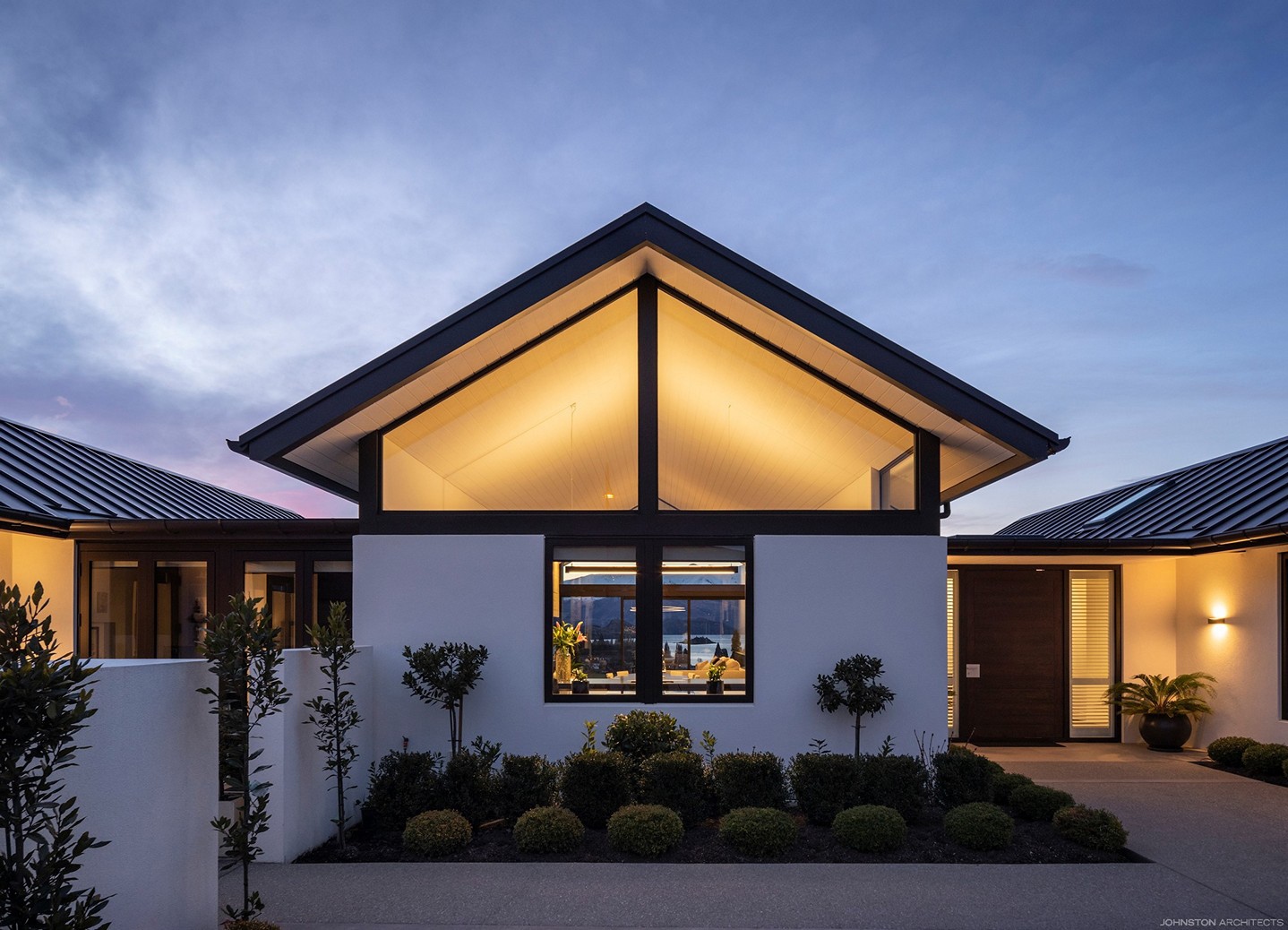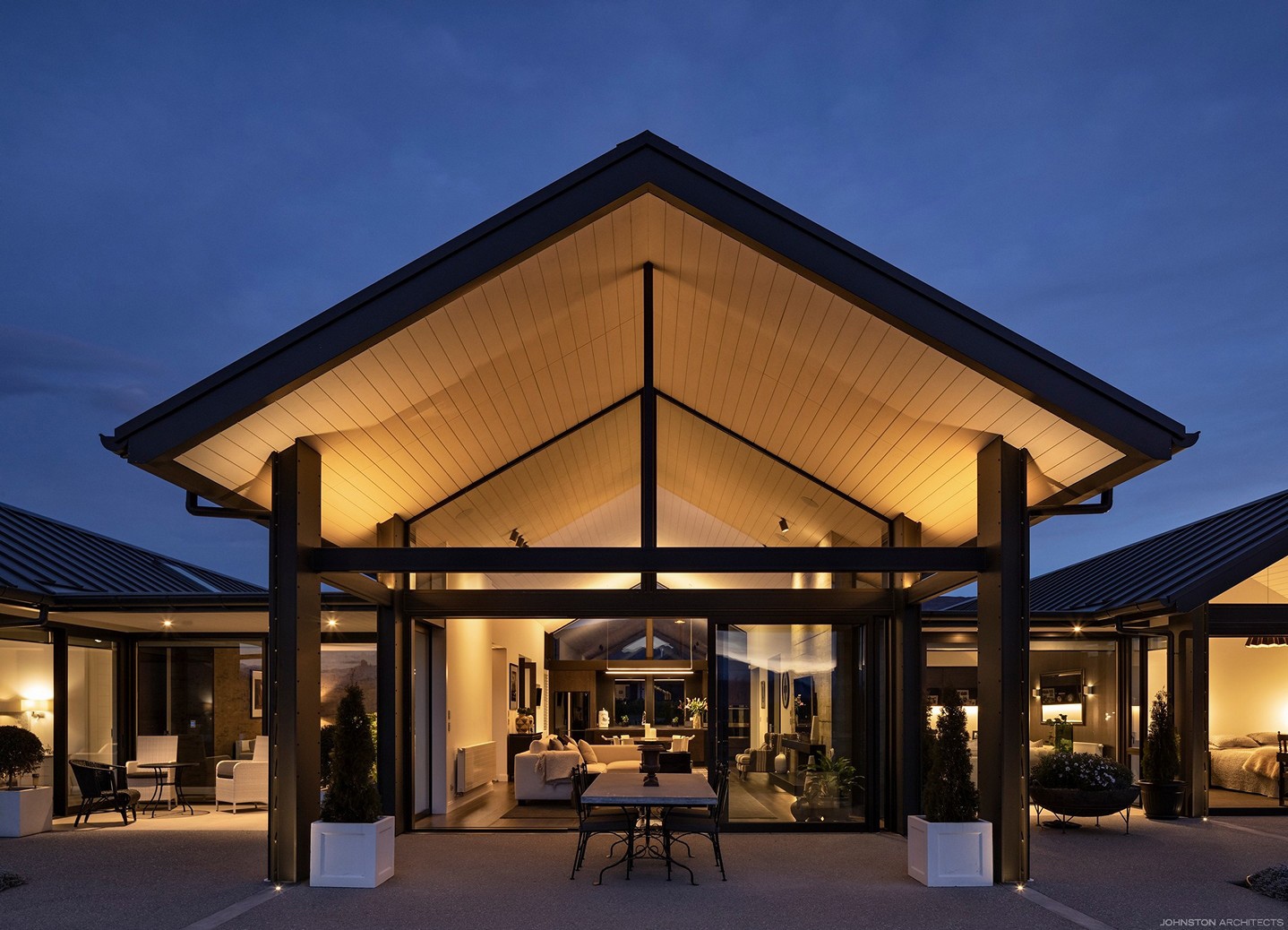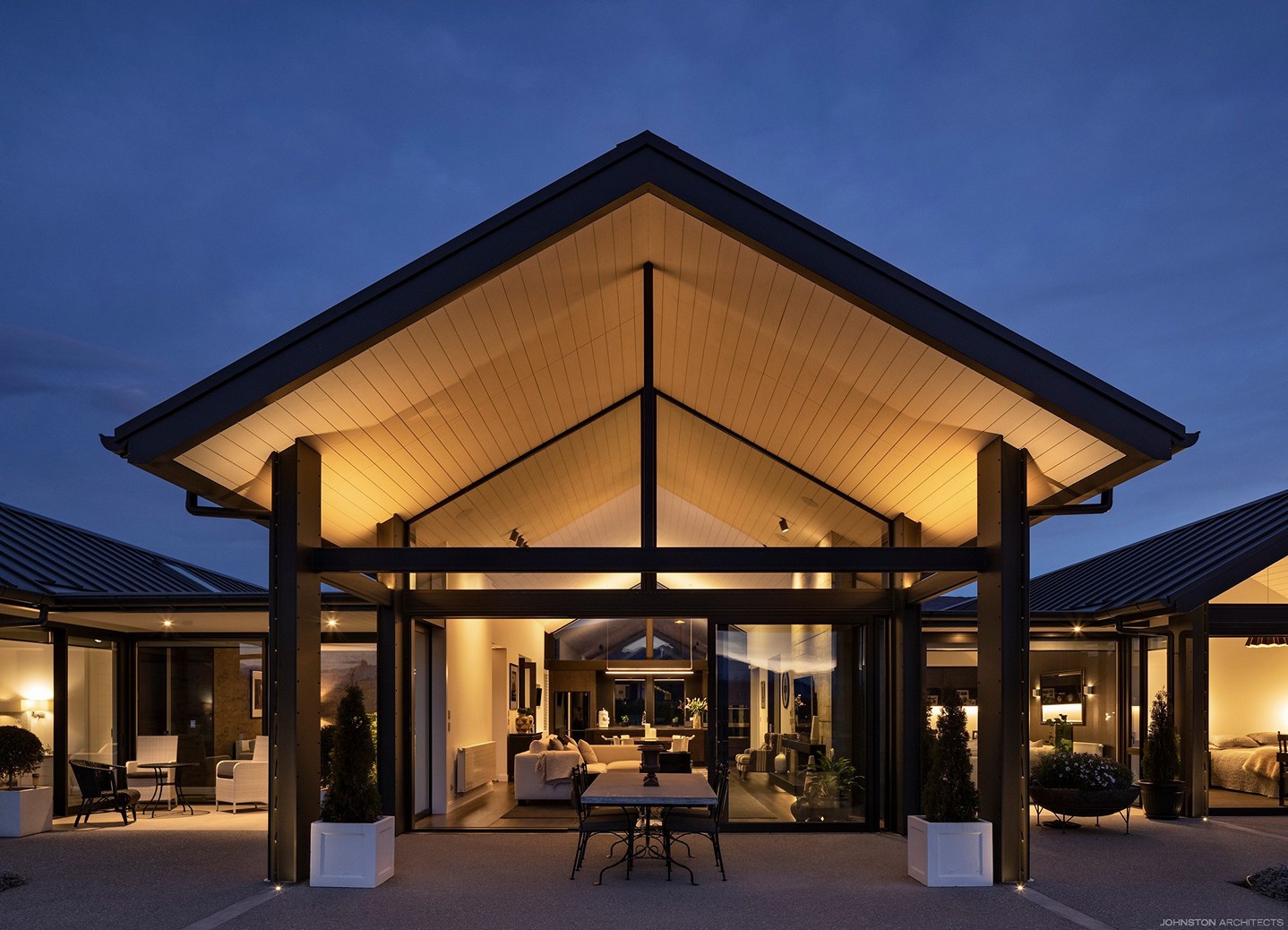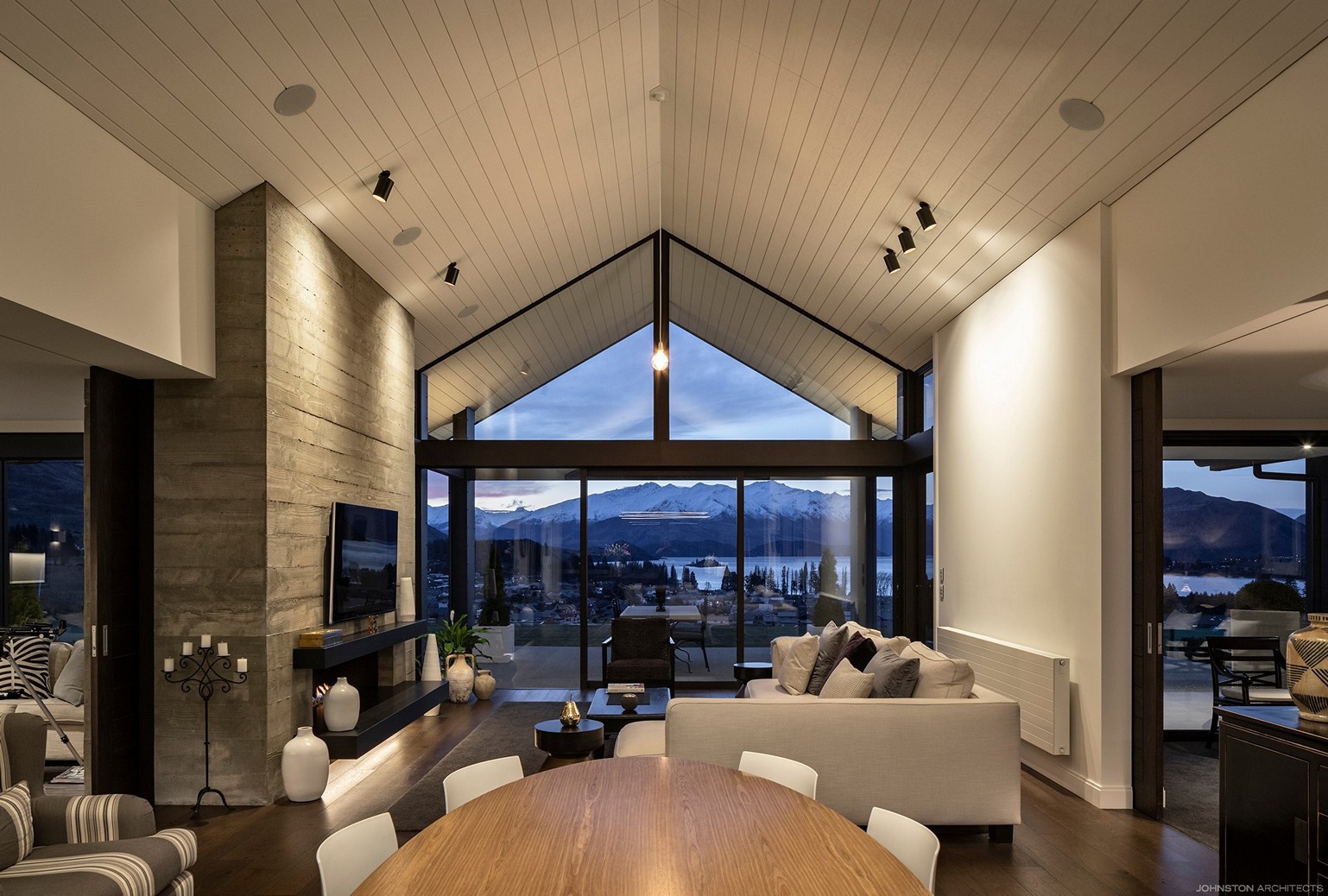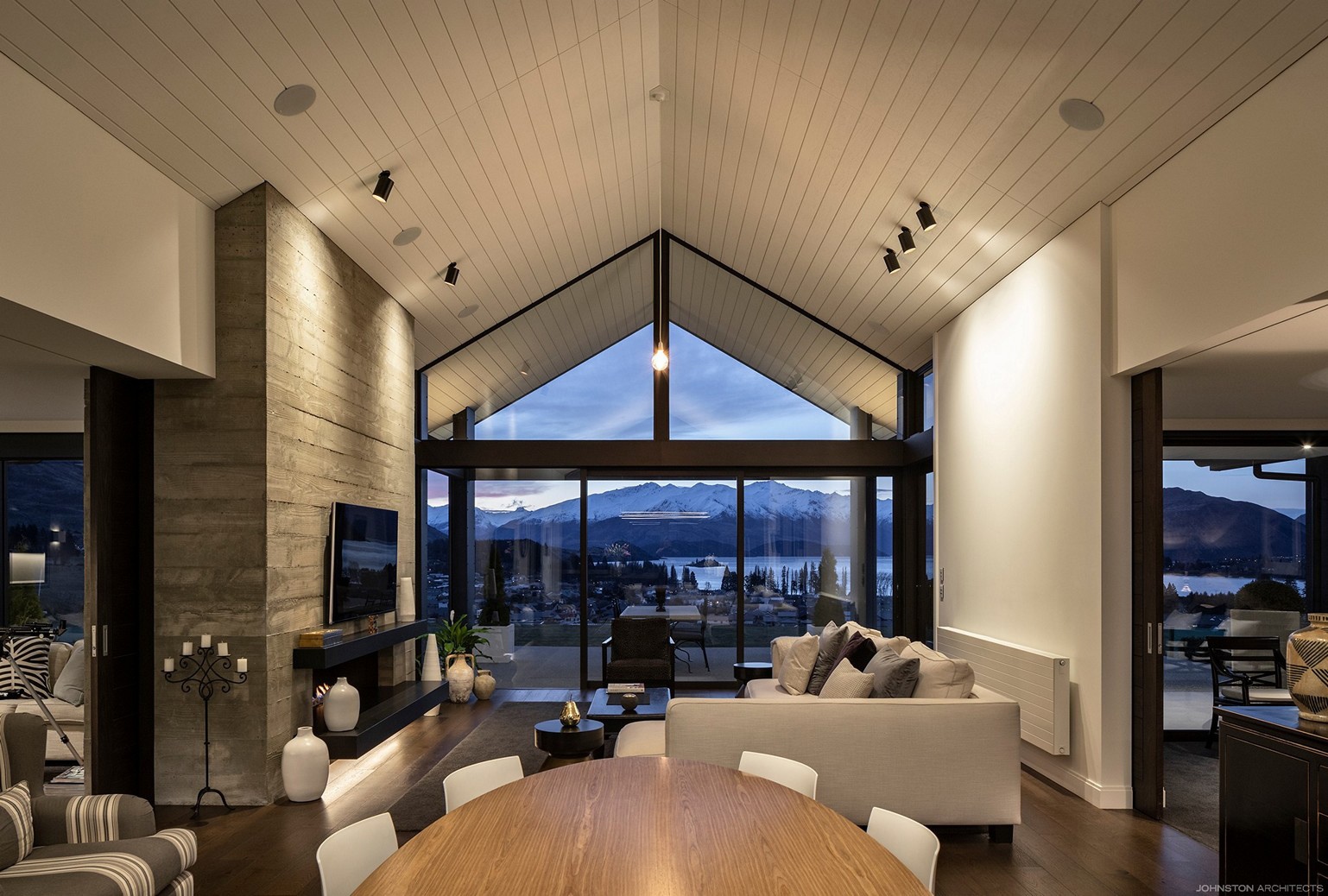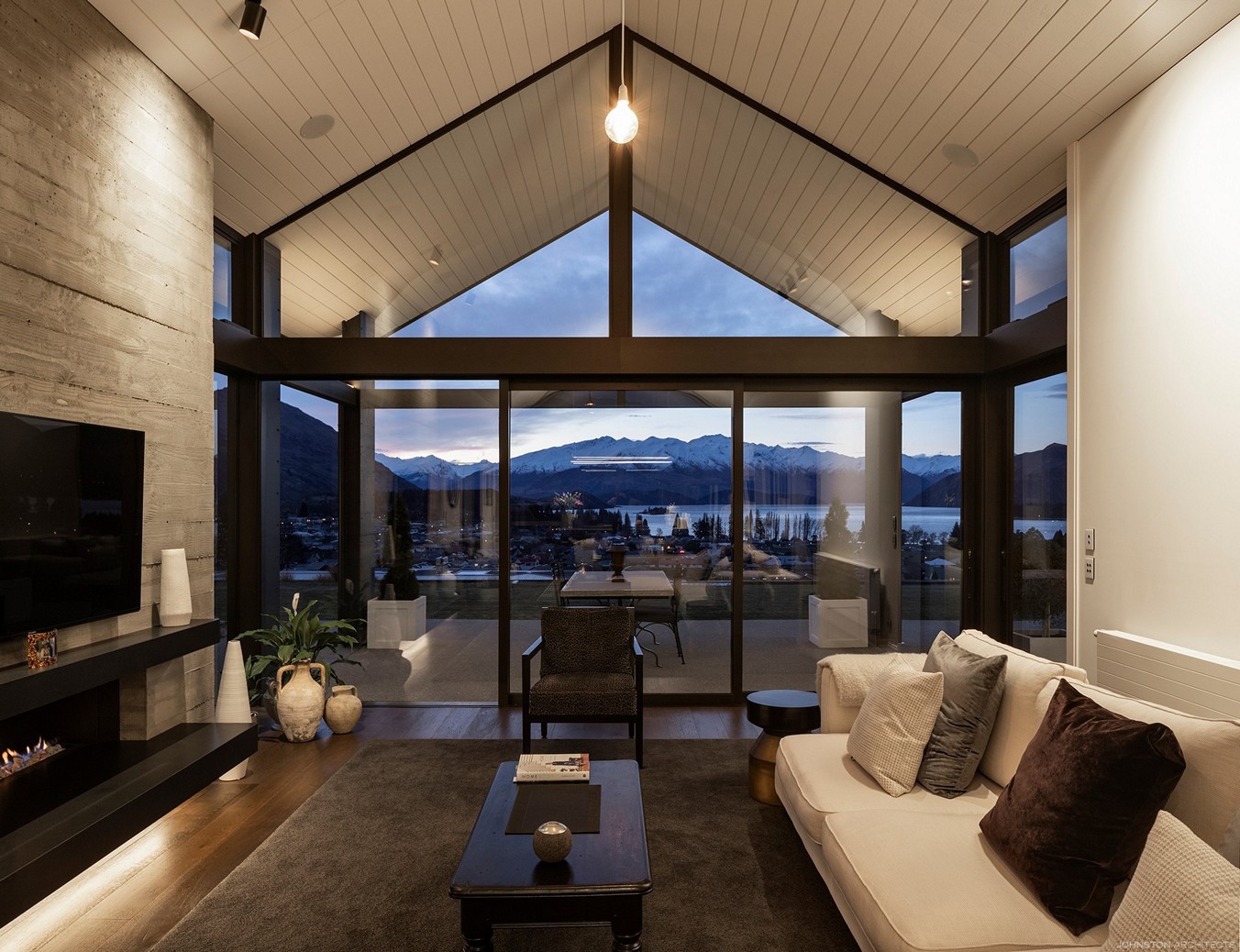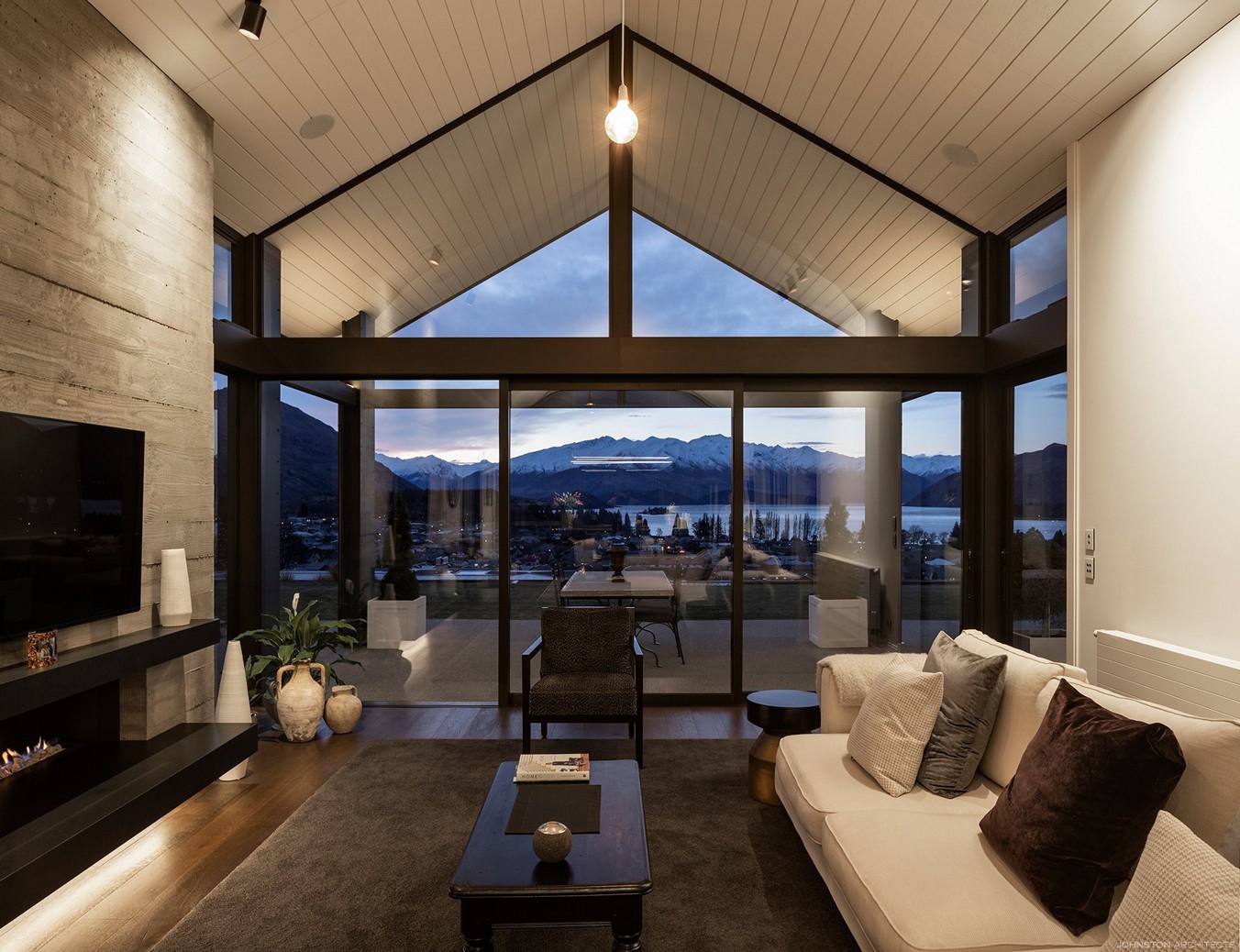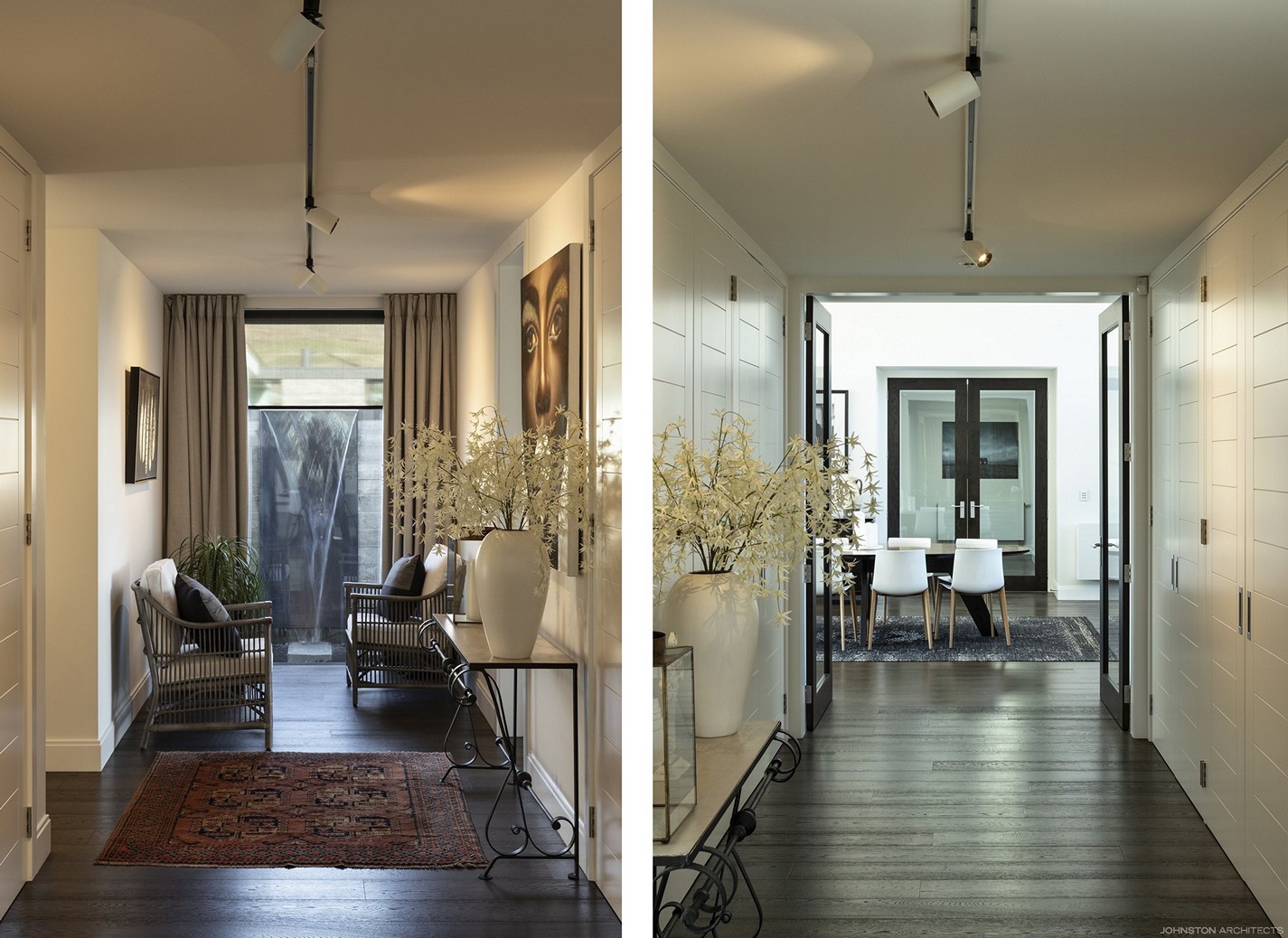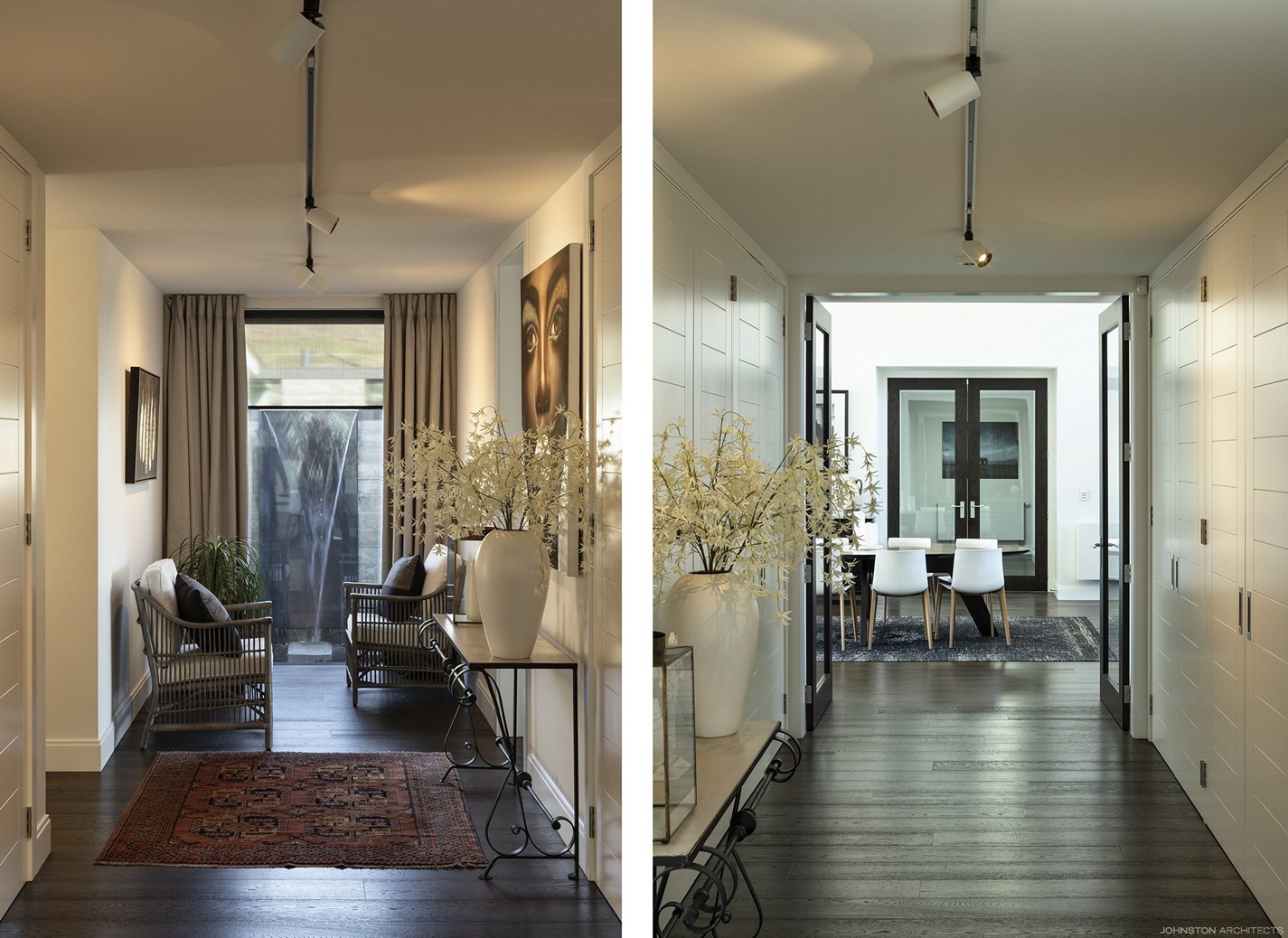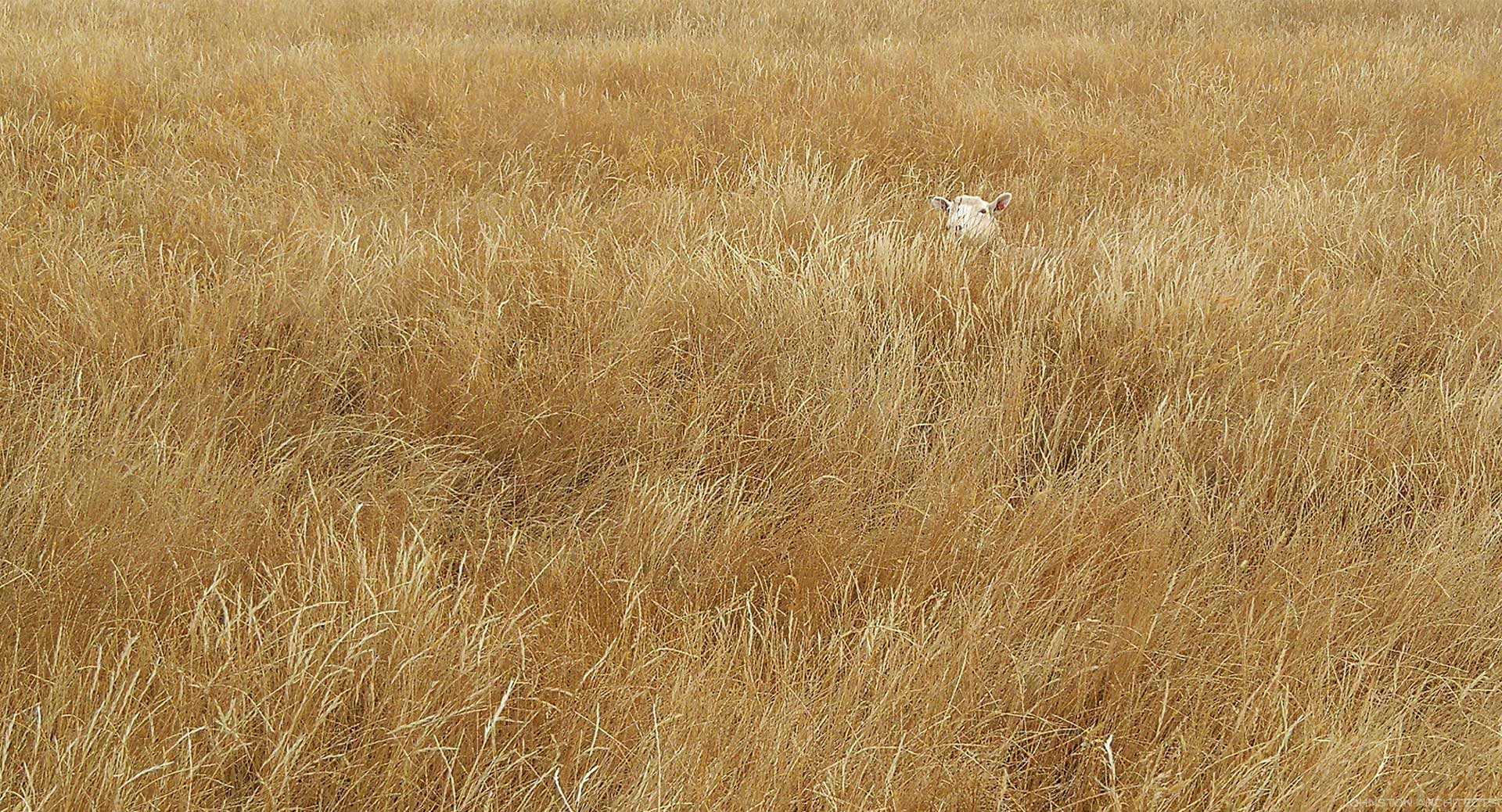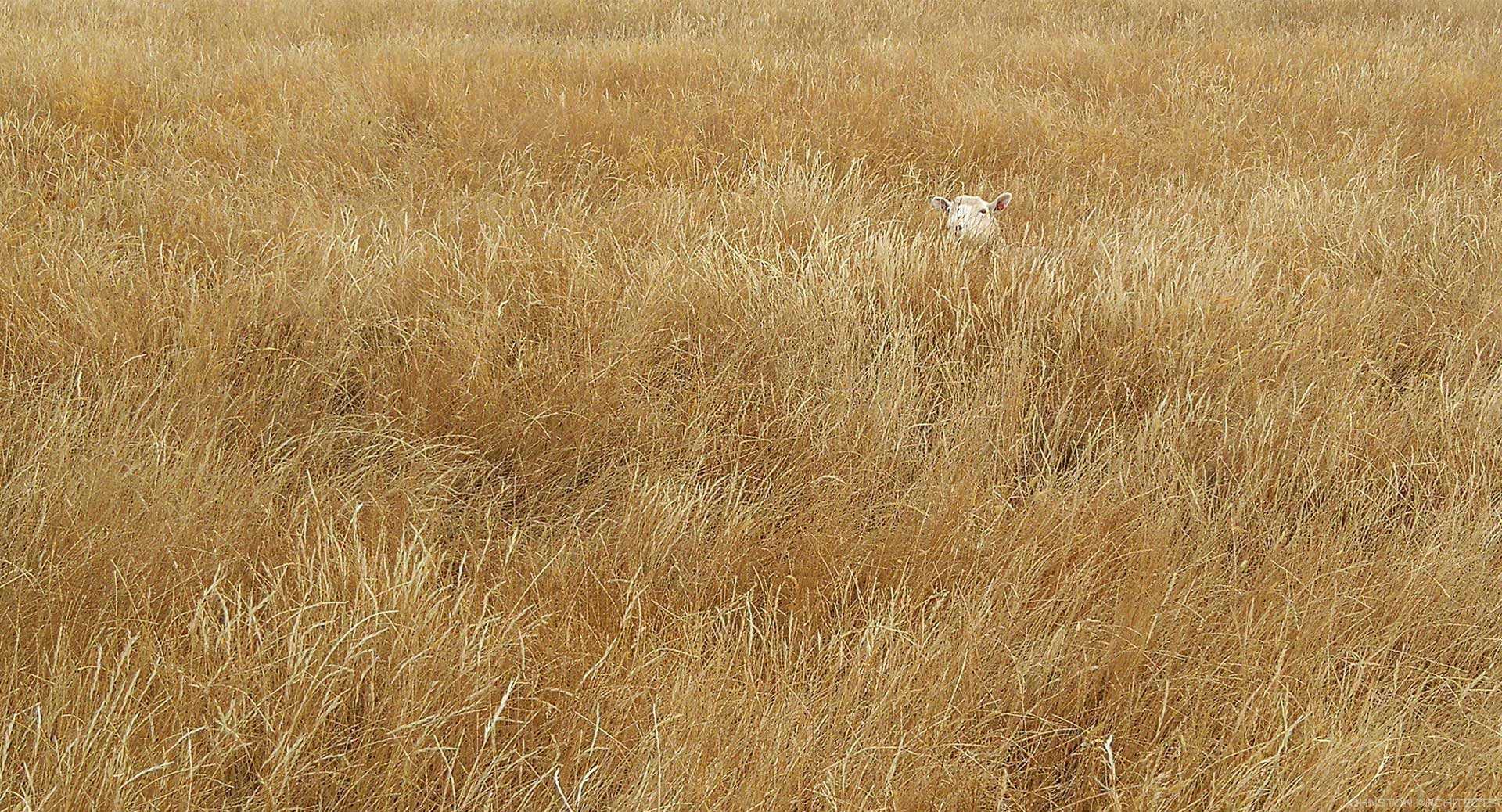 ROYS BAY HOUSE - WANAKA
Project info
Project info
Located on the Southern foothills of Wanaka this house is planned in response to both the climate and stunning Central Otago landscape. Large eaves over the predominantly glazed Northern elevation protect the exterior and interior living spaces from strong summer sun while allowing the owners to enjoy uninterrupted views over Lake Wanaka and the Southern Alps.
Three gable volumes are linked to form an 'H' shaped plan, with family spaces such as kitchen, living, dining and media rooms located centrally with more intimate bedroom and office spaces distributed from the social heart of the home.
Externally the gable roofs reflect traditional local building forms but are created with a sophisticated materials palette of dark tray roofing, 'off the form' concrete and formal landscape planting that combine to create a crisp, clean exterior and light, airy interiors.