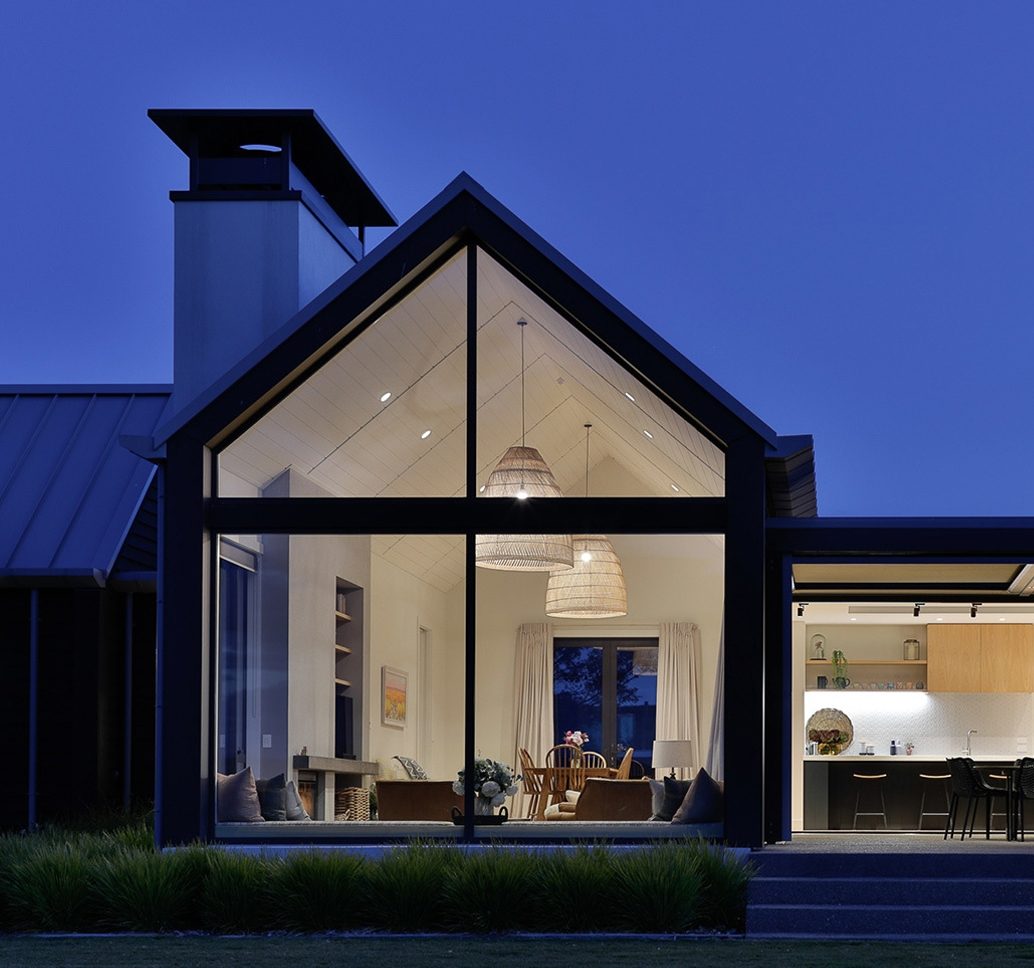 OUR STORY
Johnston Architects is a design-led studio specialising in quality residential and commercial projects throughout New Zealand, Australia and the Pacific region.
The practice was established by Regan Johnston in 2014 following a highly successful tenure as a Director at Mason and Wales Architects, where he delivered a broad variety and scale of Award Winning projects during his 15 years with the firm.
Regan formed Johnston Architects with the deliberate desire to have personal involvement in every commission to ensure that the purity of the initial design intent is maintained from the drawing board through design, documentation and construction to the completed project, providing the best possible outcome for each client. 

Johnston Architects prides itself on crafting rigorously planned and immaculately detailed projects that exceed client's expectations.
With almost 100 years of combined experience delivering architectural projects of exceptional quality in New Zealand and overseas, our tight-knit team of talented designers will ensure that your project is tailored to suit your quality and budgetary requirements.
Working in some of the most remarkable and scenic locations in the country has resulted in a body of work that is often described as timeless and elegant.

Senior Design Team
John Leech
Having documented over 450 projects during his career to date, John brings unparalleled experience and accuracy to the production and coordination of Johnston Architects' construction documentation.
John's technical knowledge is employed on all projects designed by the office and his constant refinement and technical development keeps Johnston Architects at the leading edge of architectural and construction practice.
We pride ourselves on the thoroughness and quality of our construction documentation which has been recognised and praised by local building authorities and contractors for its clarity and completeness. This excellence is driven by John and is integral in the smooth running construction process enjoyed by our clients.
Matt Jeffery
With broad experience in the design and construction of varied building typologies in New Zealand and overseas, Matt's well-honed sense of design helps elevate the quality of projects produced by Johnston Architects.
Having worked on award winning projects ranging in scale and complexity from high end residential alterations to multi-storey offices, hotels, and education projects Matt adds invaluable experience and insight into the value of good design.
Having input in all projects and largely responsible for the production of the office's presentation imagery Matt's design refinement helps to visually communicate often complex design intentions clearly and concisely to our clients, contractors, and the public in general.
Often the public face of Johnston Architects, Matt is responsible for communicating the office's passion for architecture and the belief that good design can improve people's lives without harming the environment.
OUR PROCESS
Johnston Architects process begins with an initial no-obligation conversation, where we take the time to listen and gain an understanding of your needs and vision of what you want to achieve.
During this first conversation we tell you about ourselves, our service and address your questions about design, consents, time, quality, cost and your engagement in the process.
We listen, question and challenge your requirements to understand what you need, so we can provide design solutions that meet, and hopefully exceed your brief and expectations.
As lead consultants, we assemble, manage and work collaboratively with consultants such as Planners, Quantity Surveyors, Structural Engineers, Interior Designers, and Building Contractors to deploy the project teams combined expertise and experience required for your specific project.
Throughout each project, we apply rigorous quality assurance systems and maintain clear communication with all project partners to produce concise documentation and efficient project administration to ensure a smooth and successful construction process.
Contact us to arrange a free / no-obligation meeting to discuss how we can best assist you with the delivery of your project.

SUSTAINABILITY
Johnston Architects is committed to reducing the environmental footprint of both our practice and our work.
We take a holistic view of sustainability and the intricately intertwined components of each project that affect the quantity of materials and energy required to create, maintain, use and recycle them.
We strongly believe that the creation of well-crafted, timeless architecture is the key to sustainable design, as comfortable and well-loved buildings are less likely to require stylistic alterations, remodelling or even premature demolition.
Our sustainable design approach begins with broader considerations such as the project's size, site and function, local culture, climate, intended life span and potential to adapt to change. We then analyse the building's orientation, structure and form, how the project is constructed, insulated, lit, heated, cooled and ventilated. A specific design response is then formulated to solve each challenge based on our experience and best industry practice to minimise each project's environmental impact and life-cycle costs.
We ensure that the sustainable strategies employed in each project are seamlessly integrated into the design to enhance the comfort, quality and importantly the delight of your property.