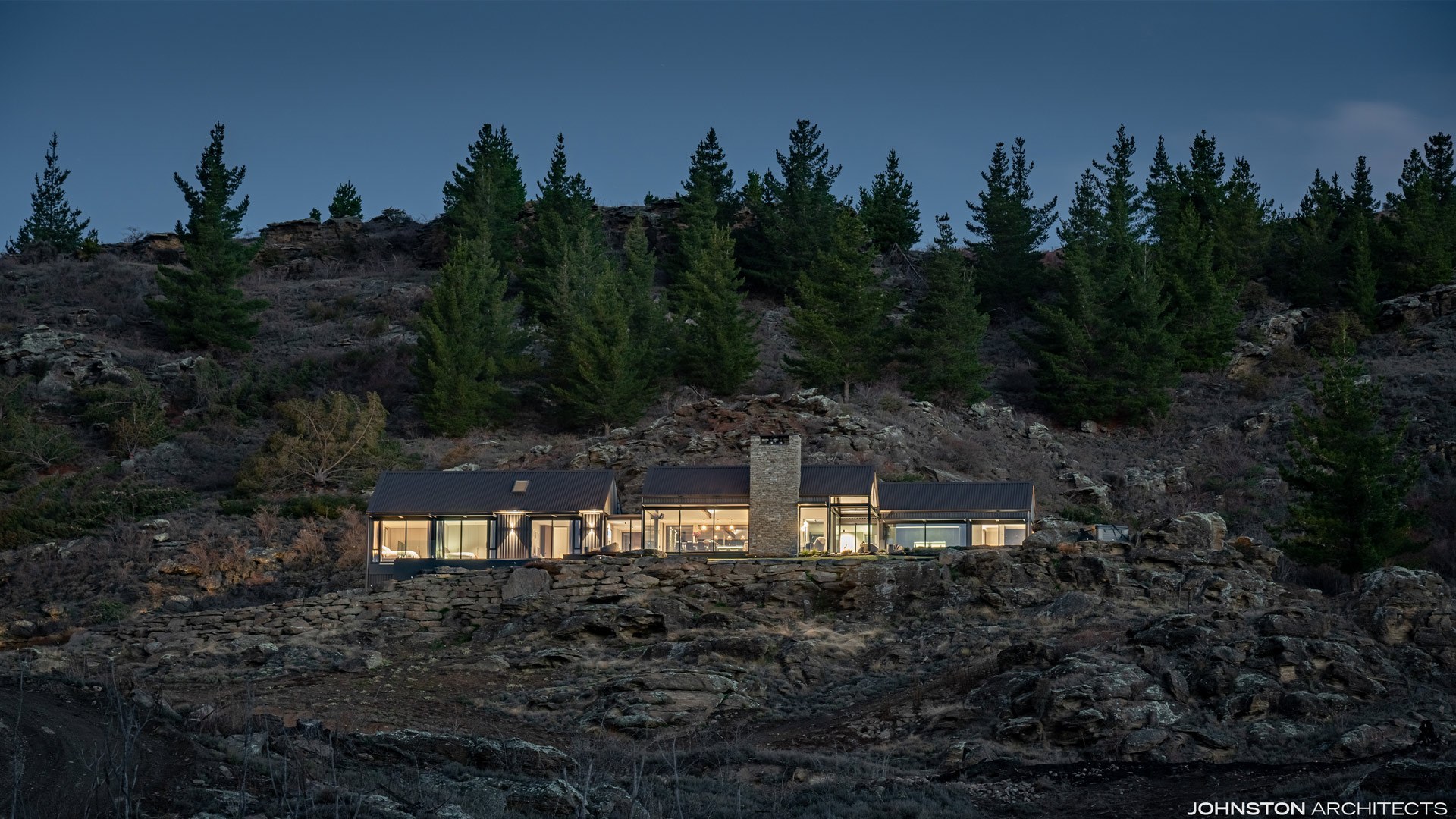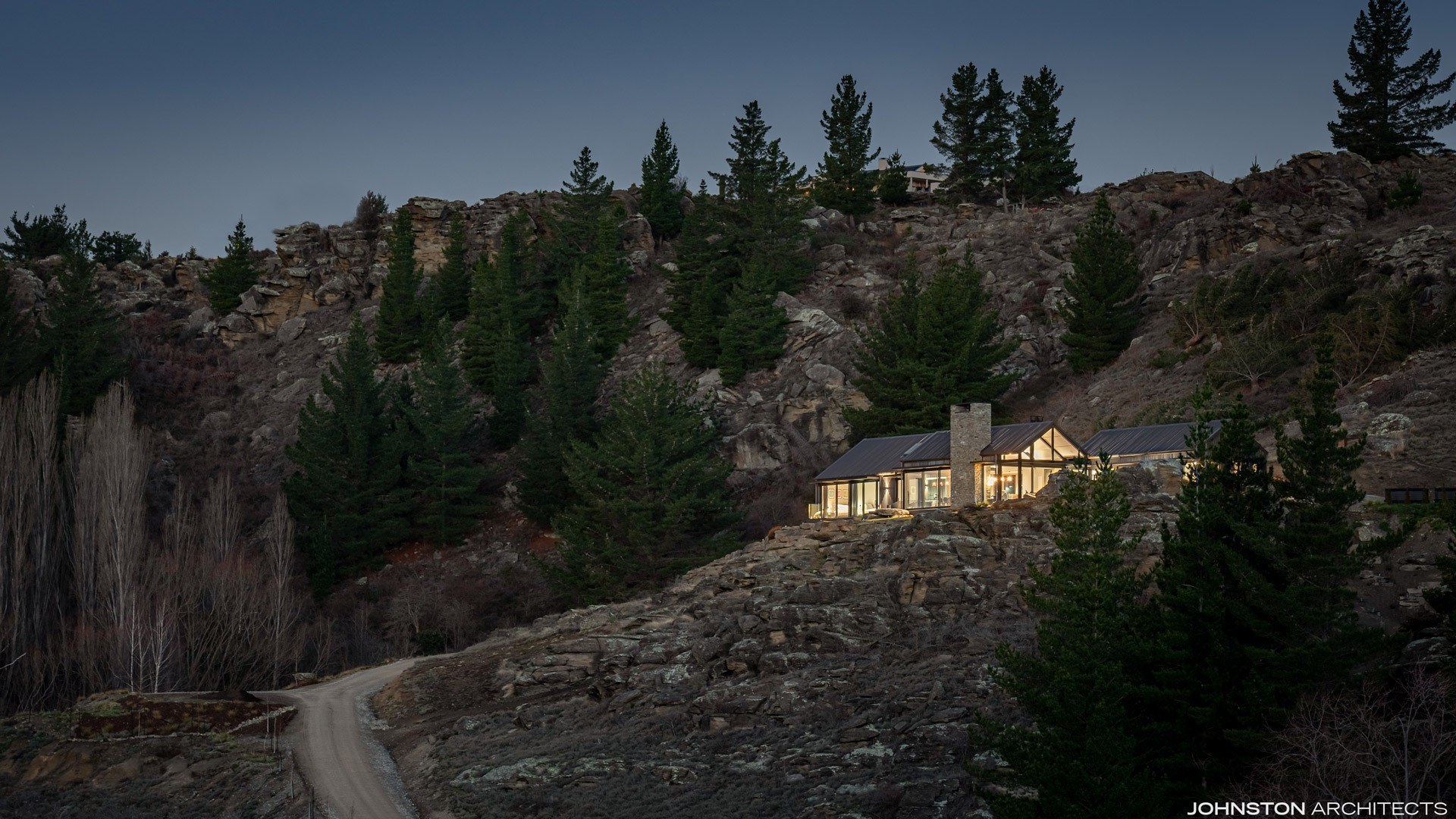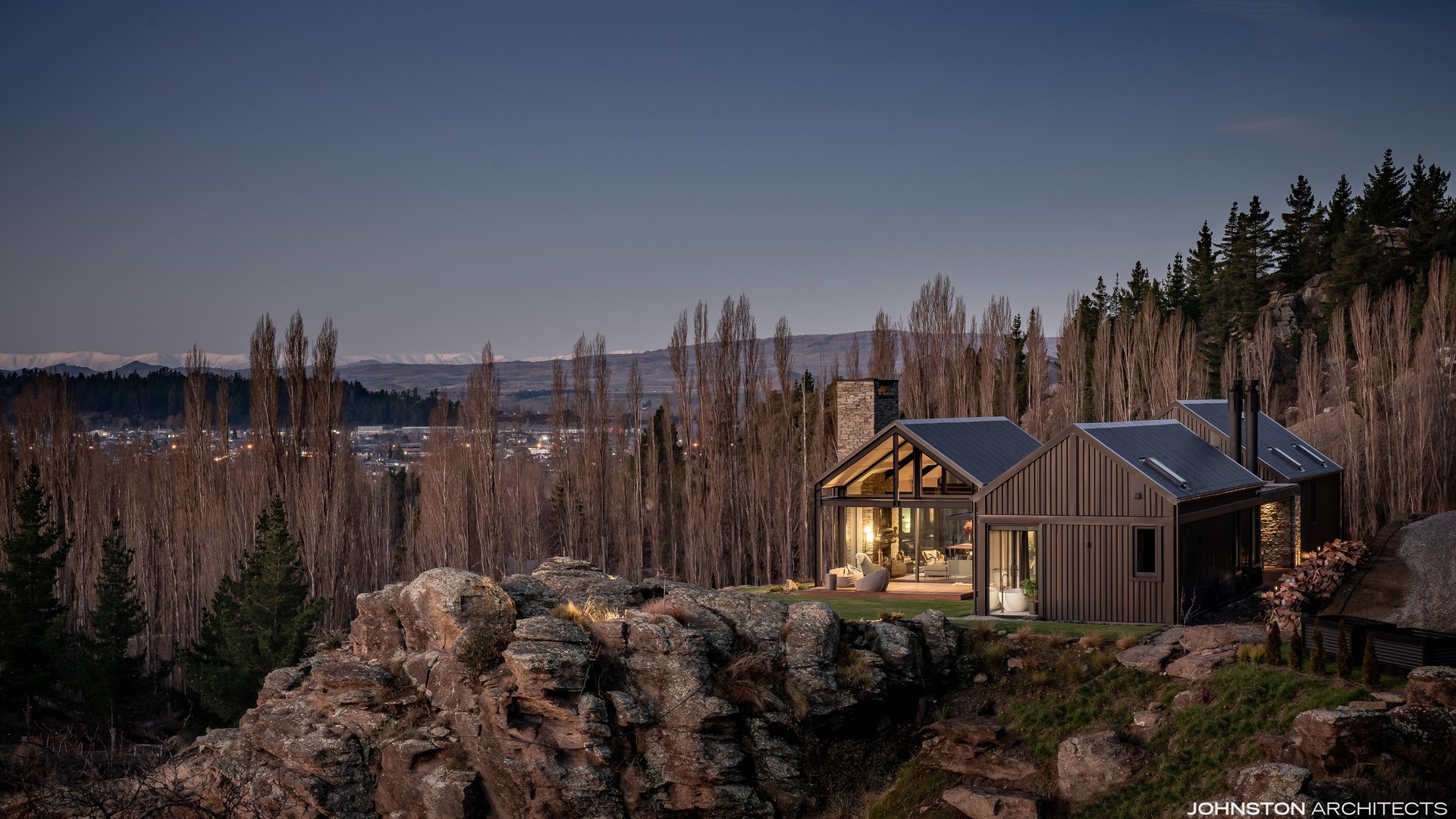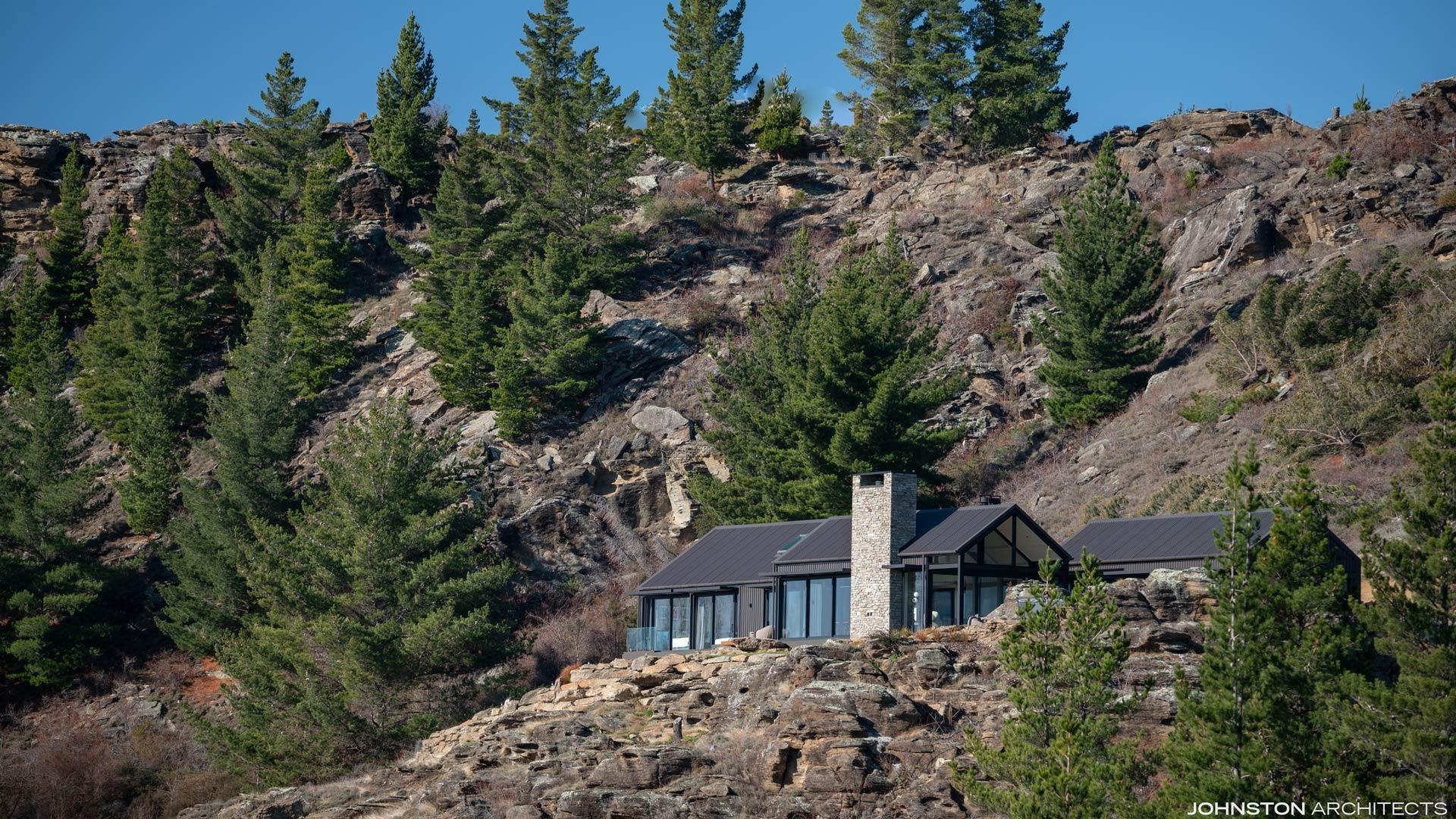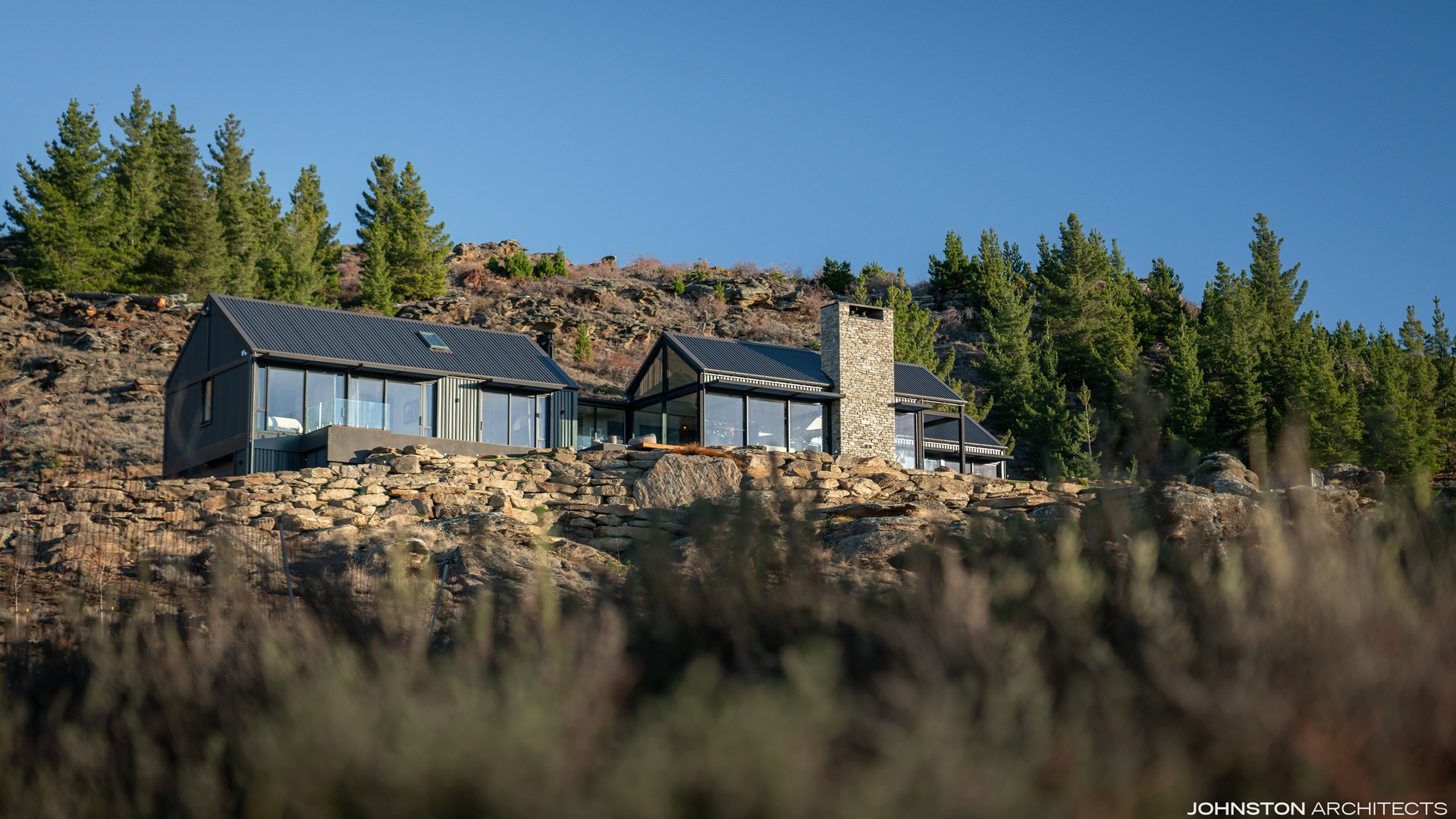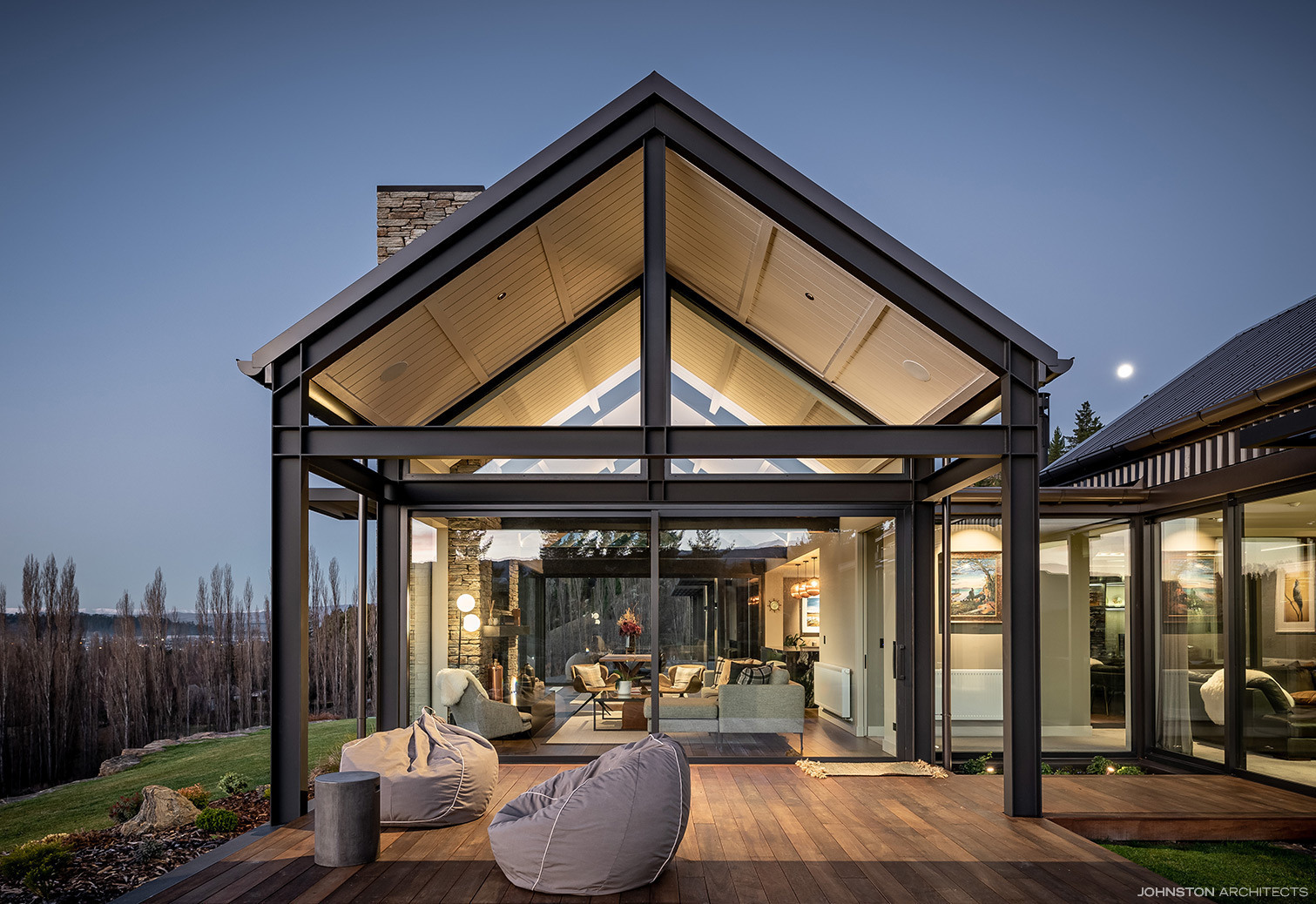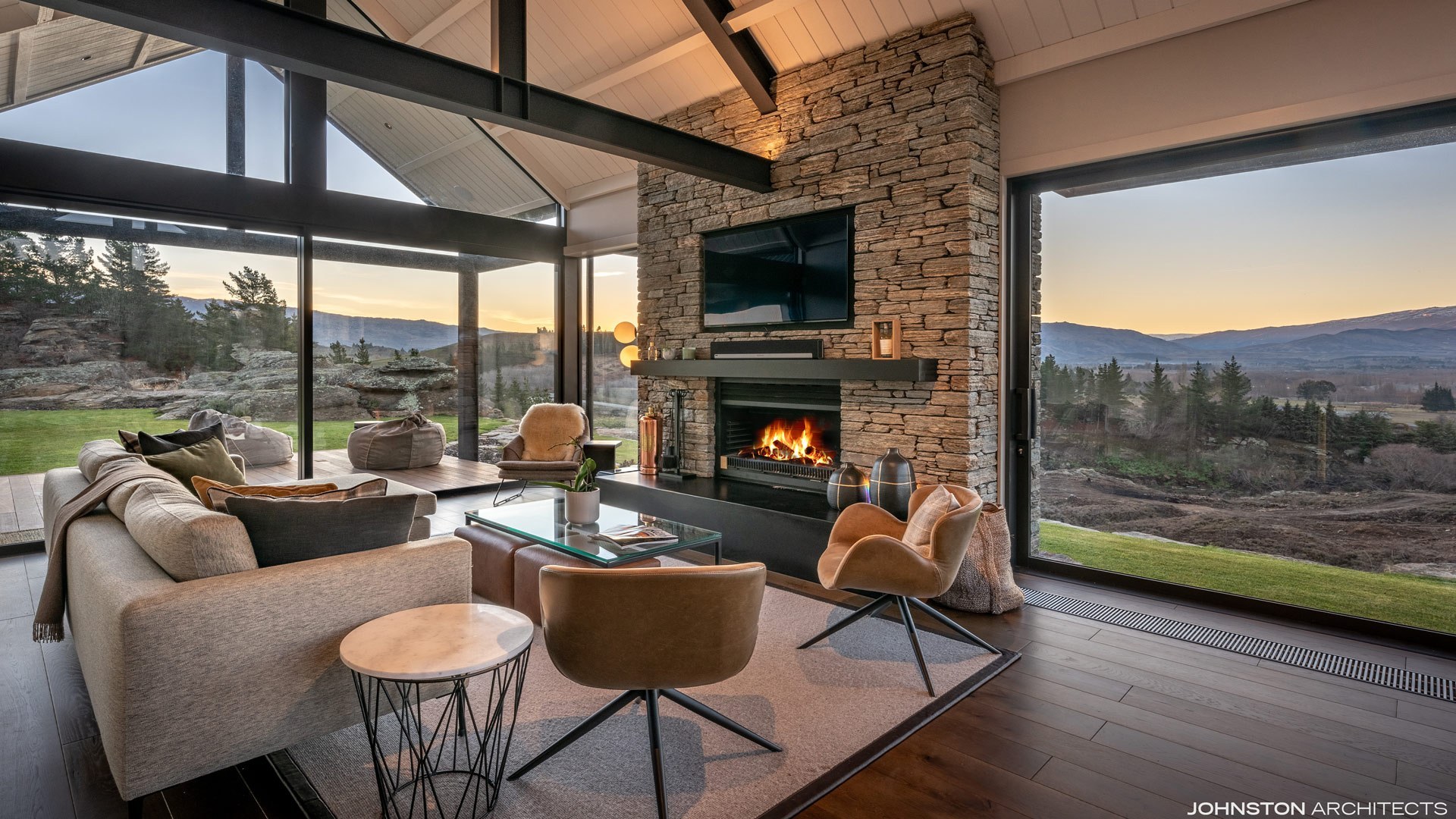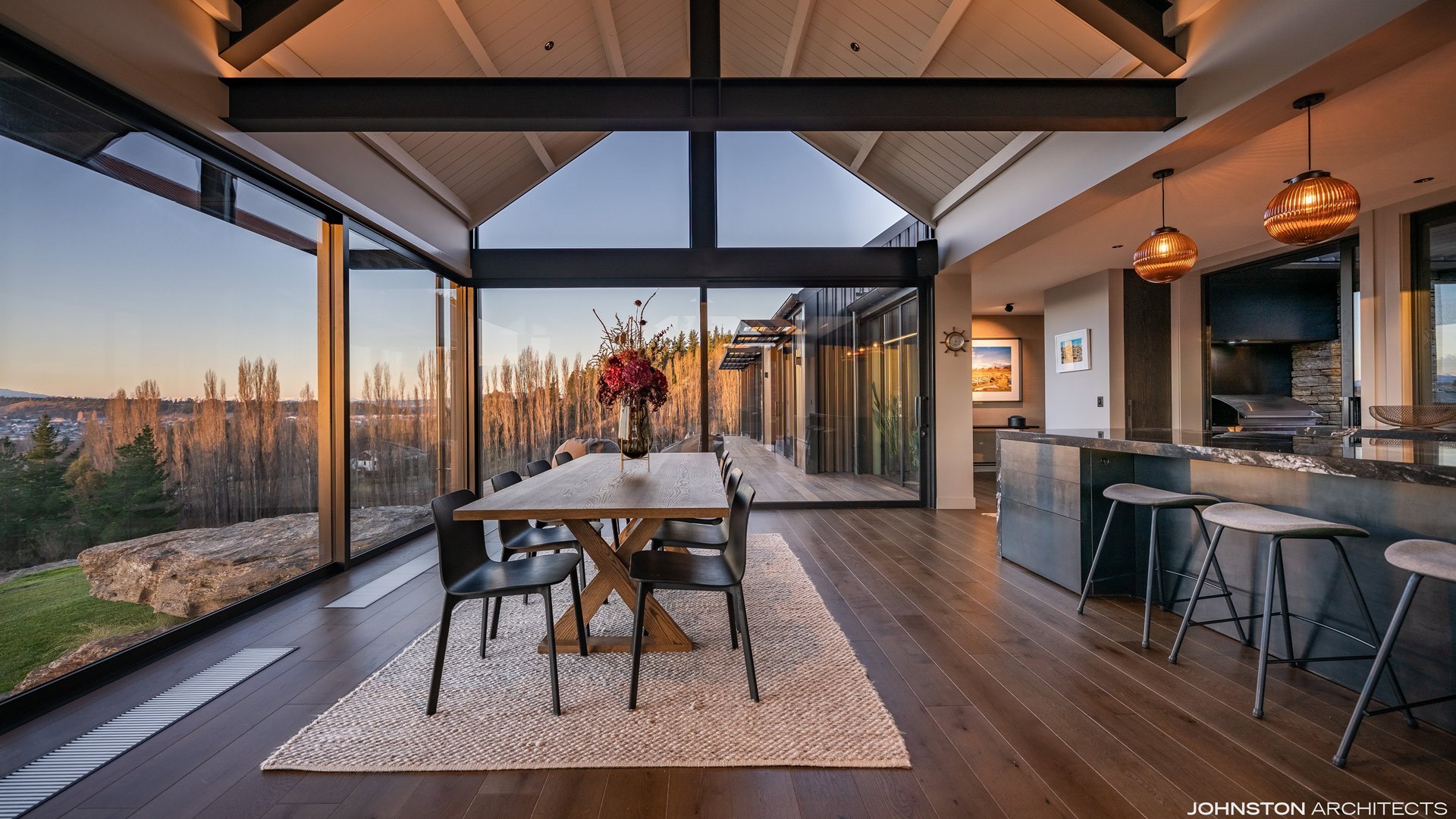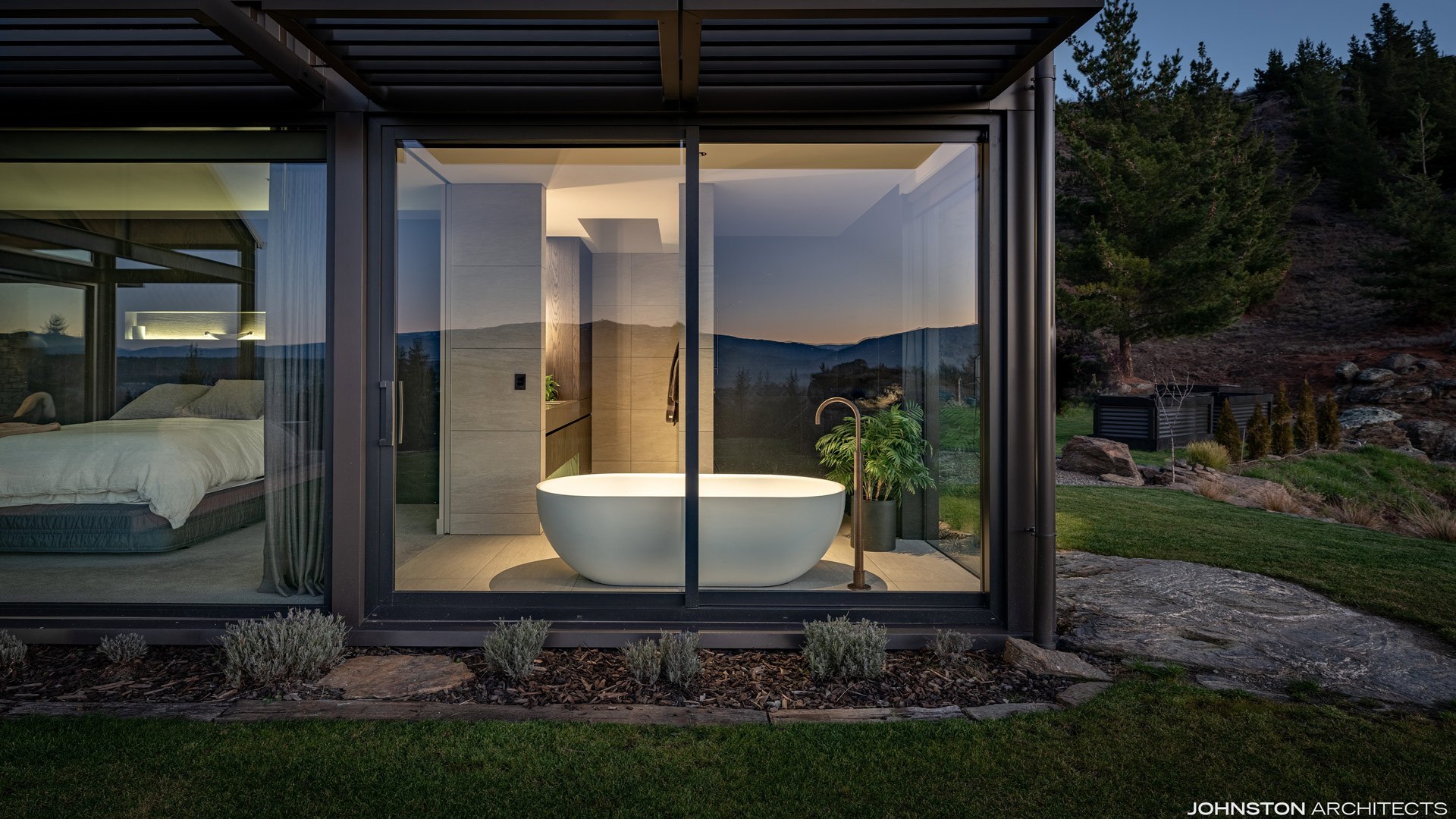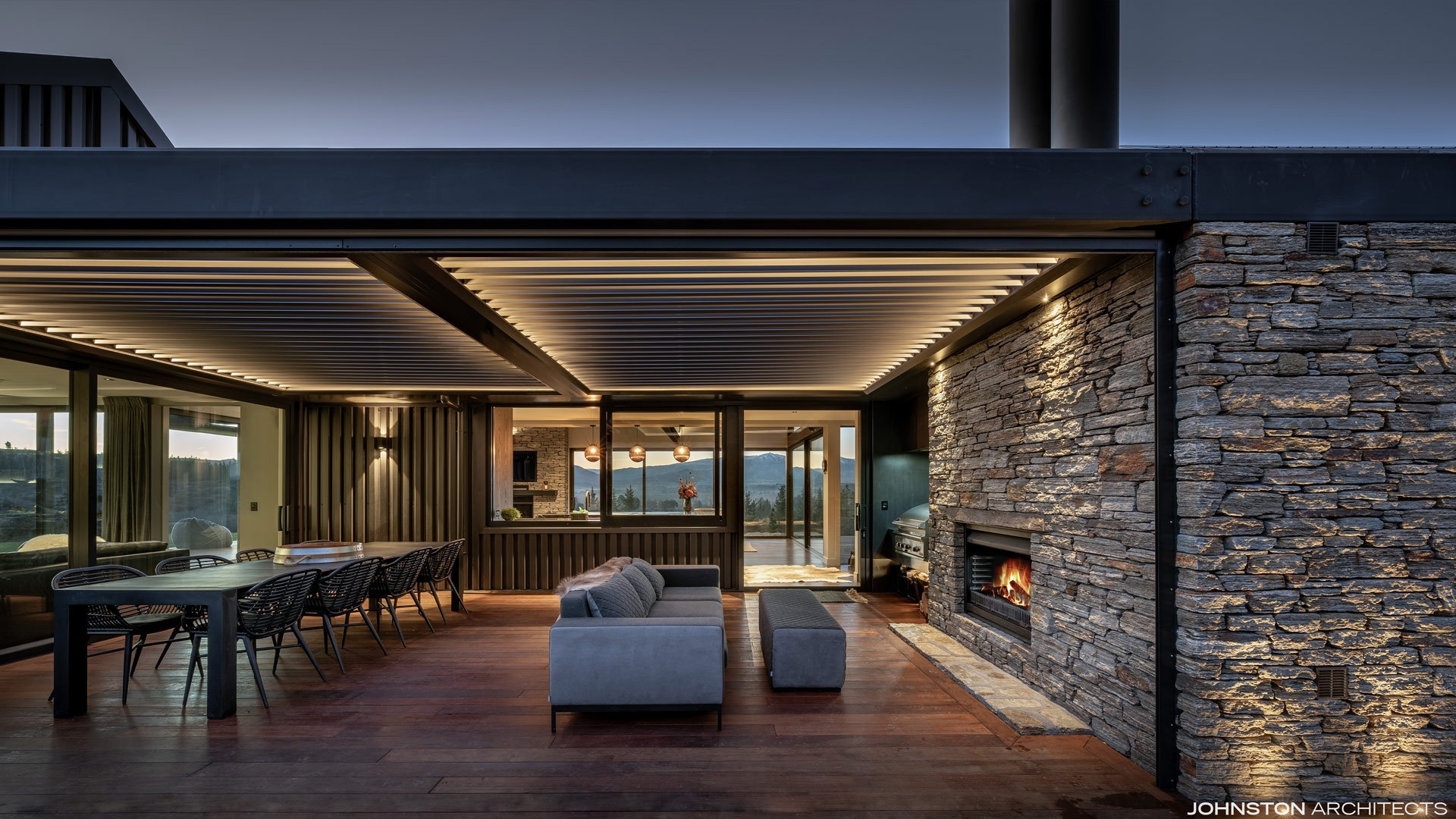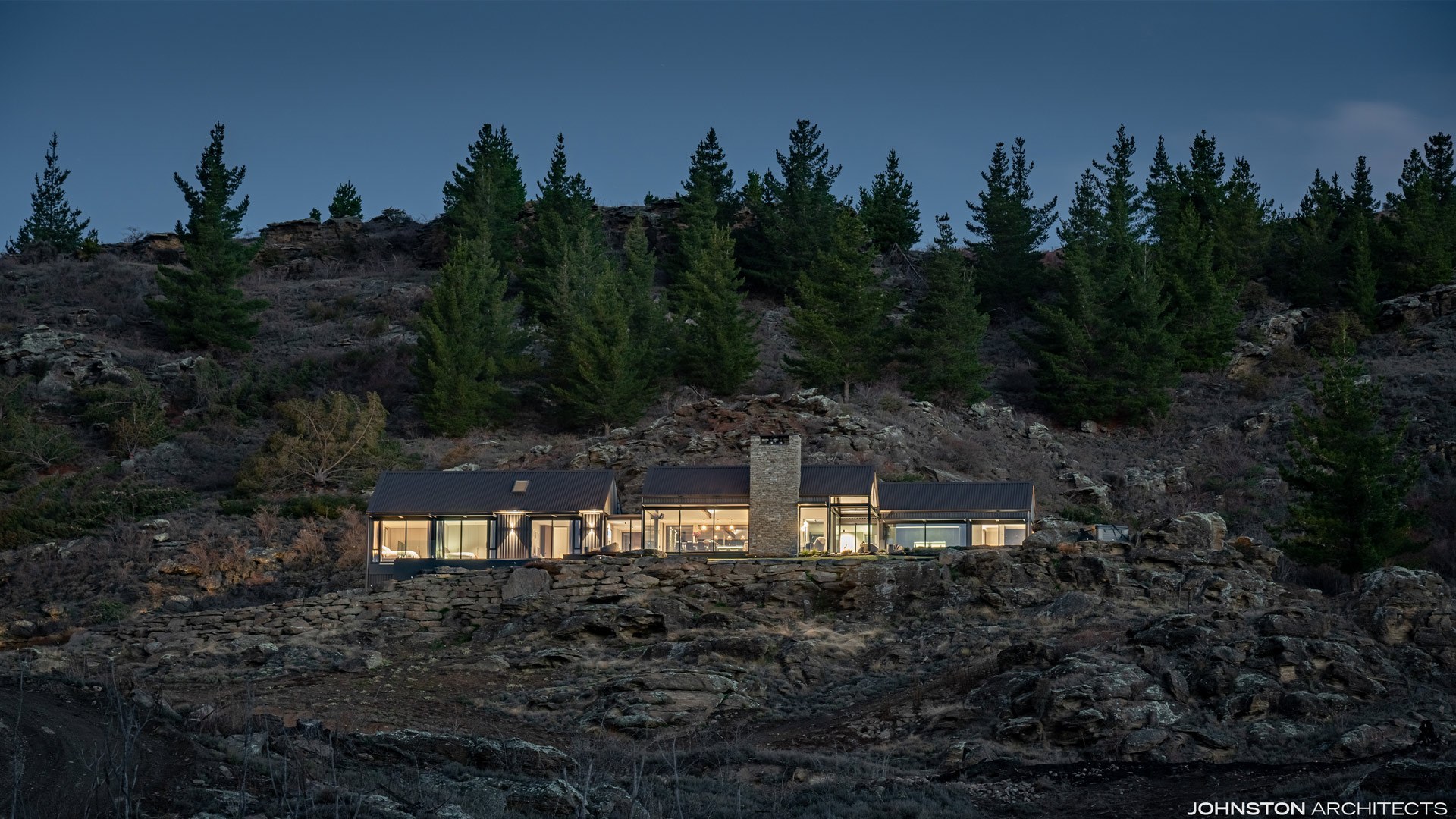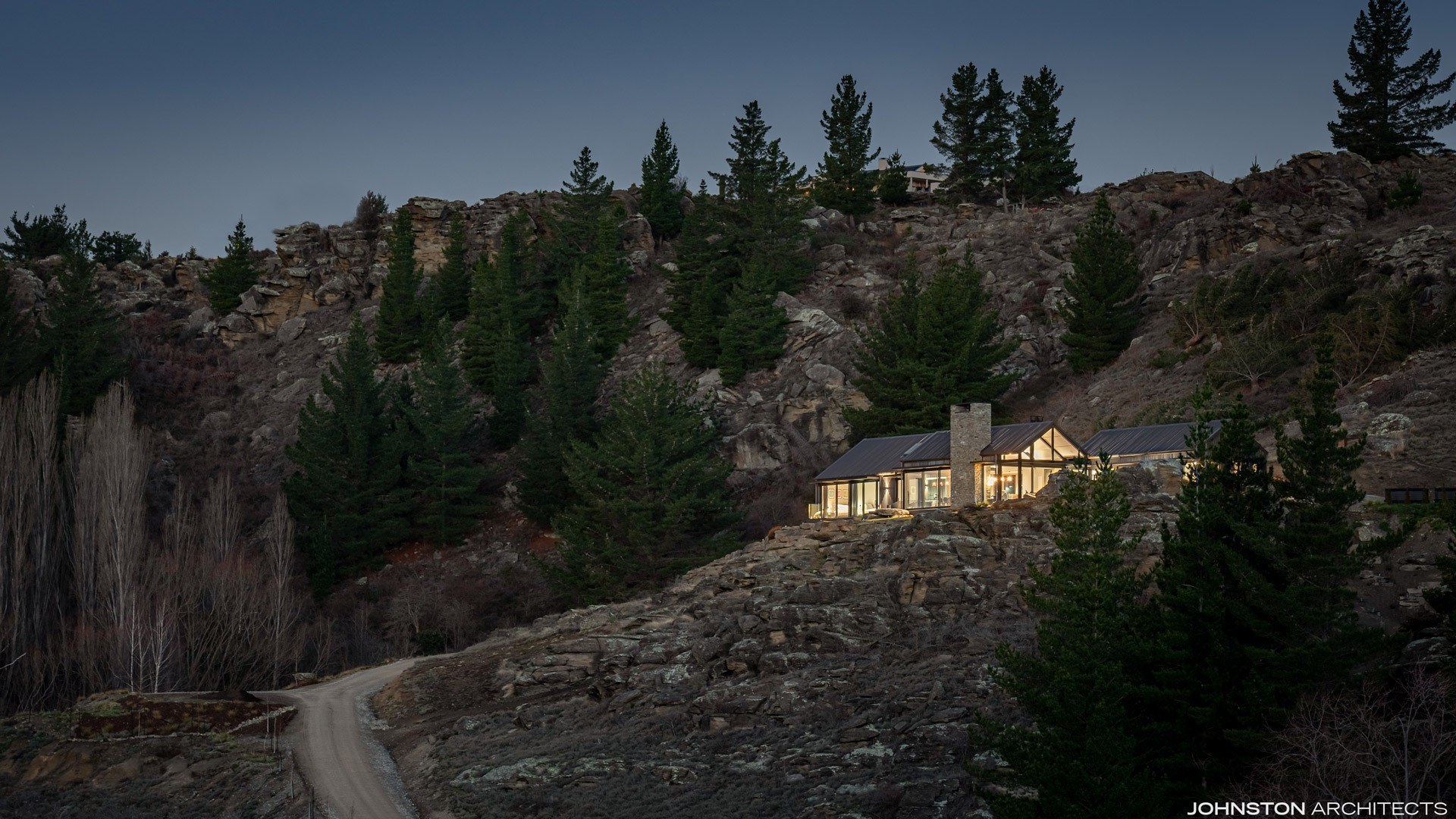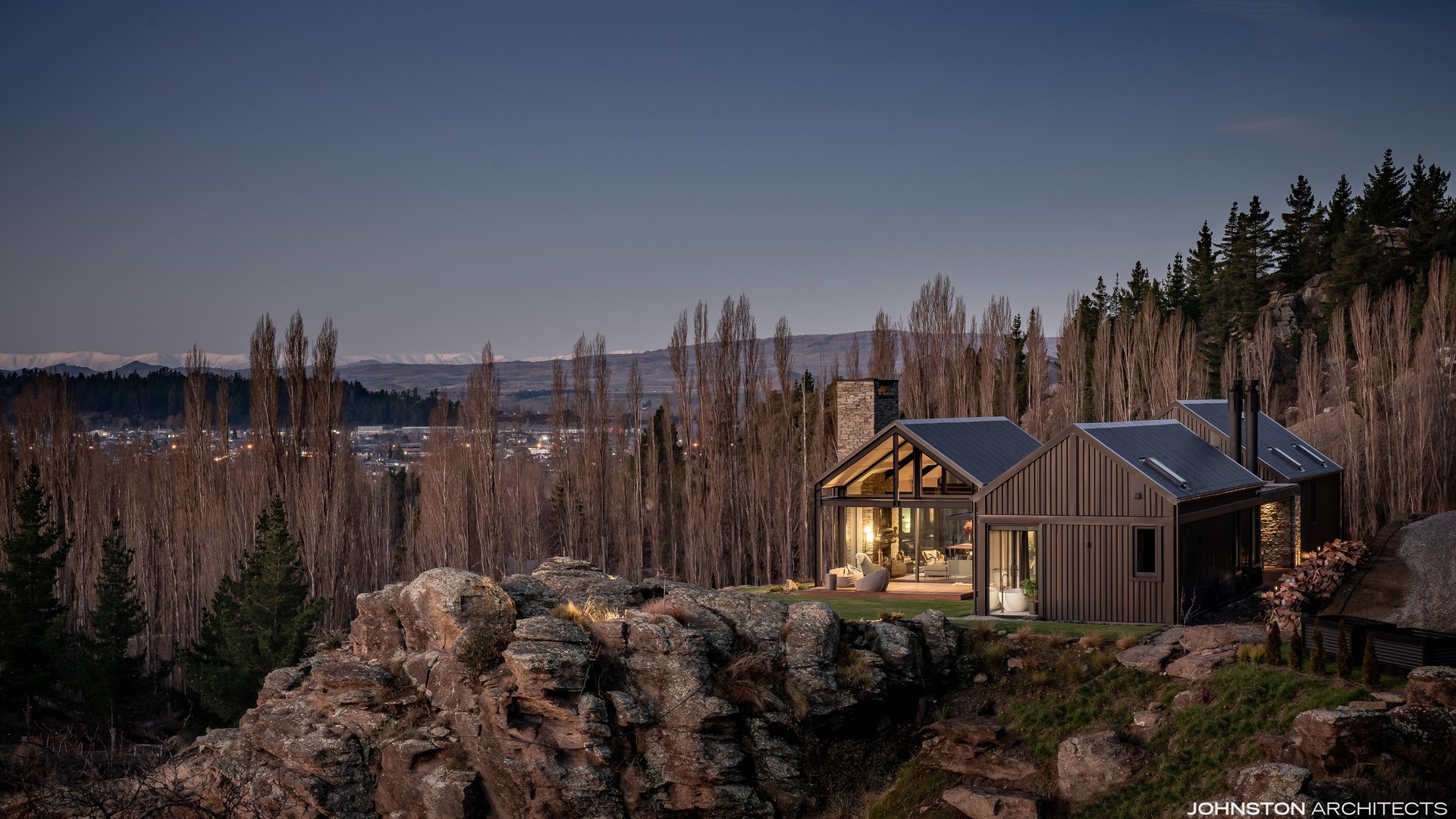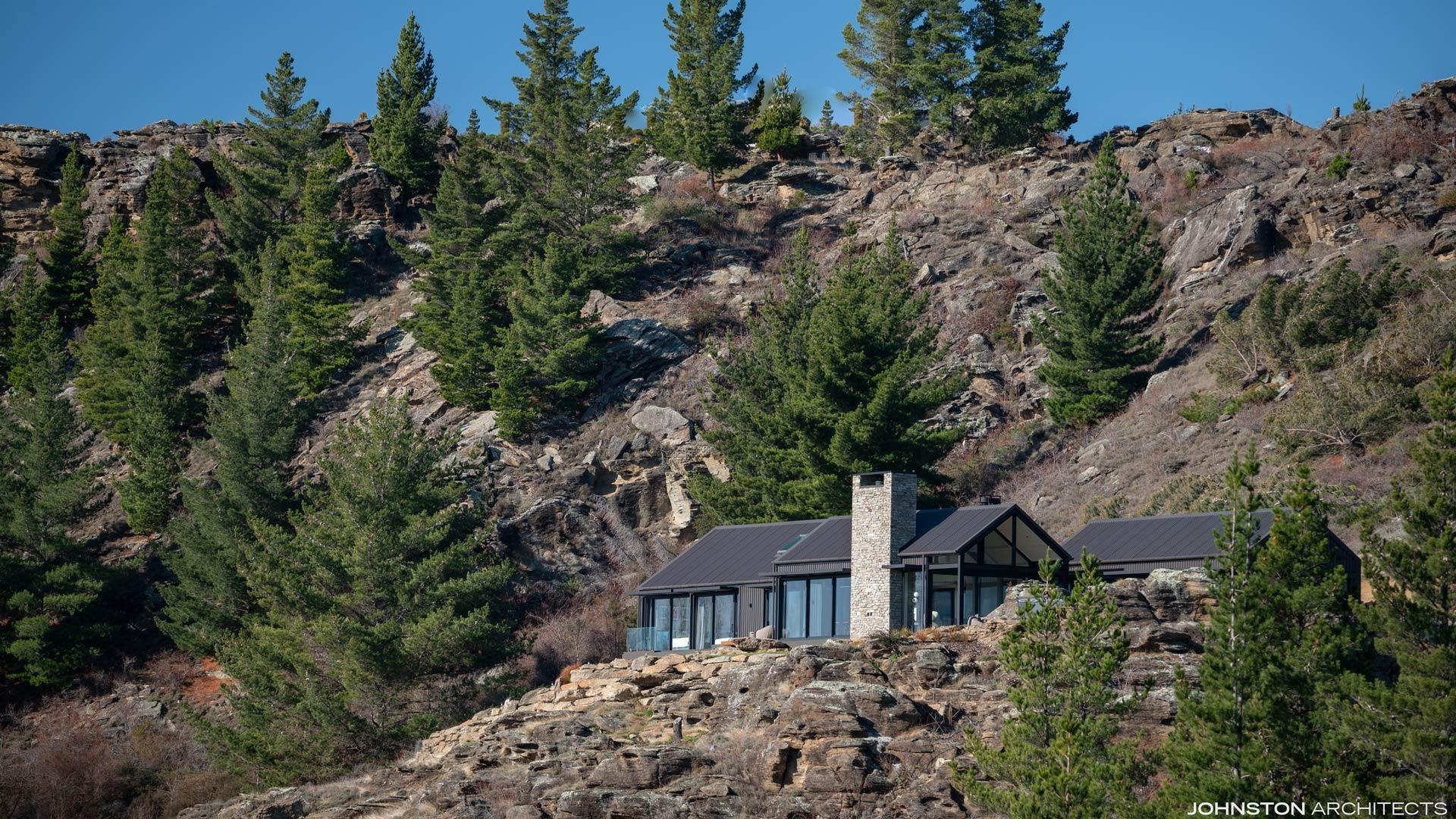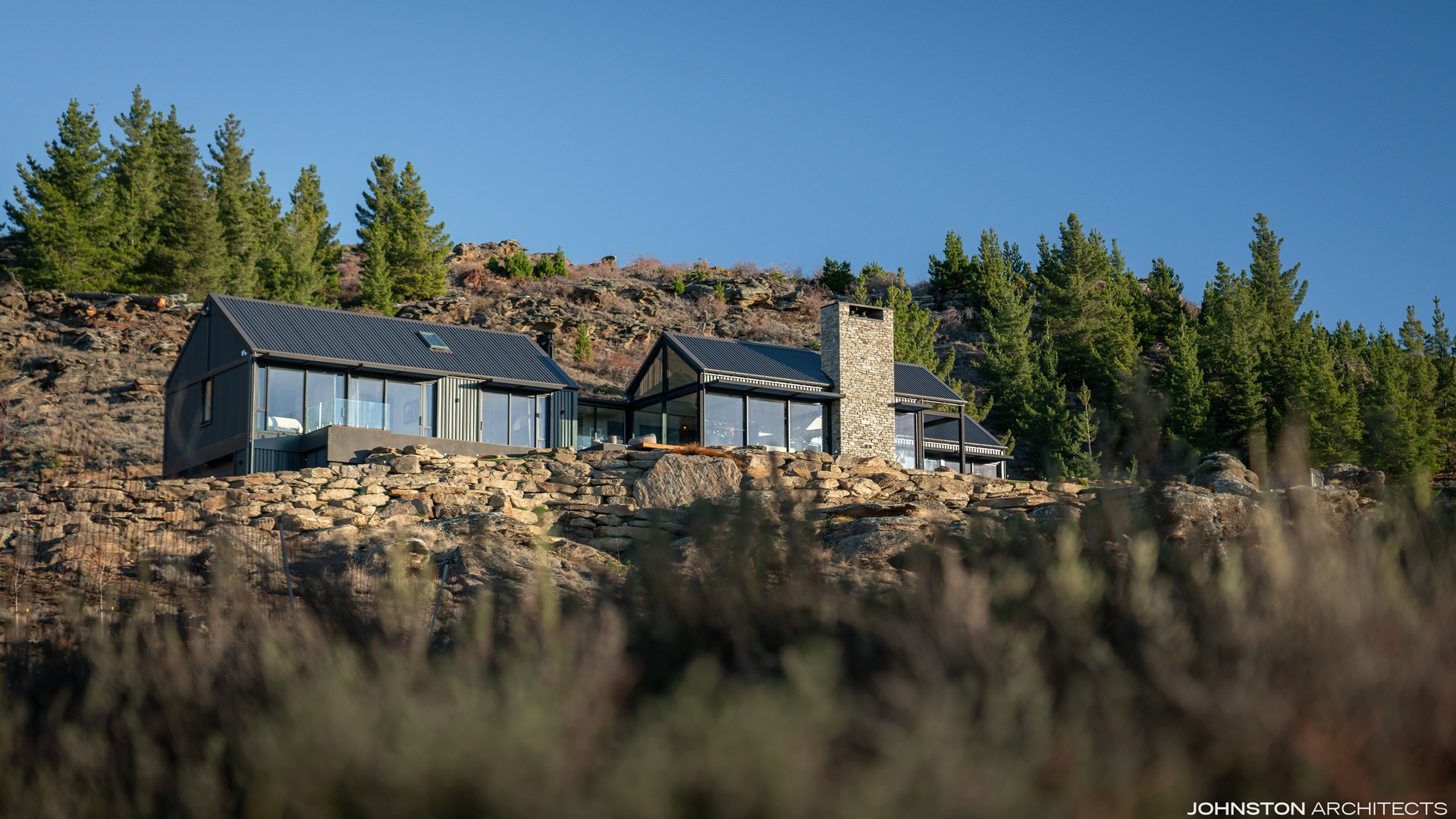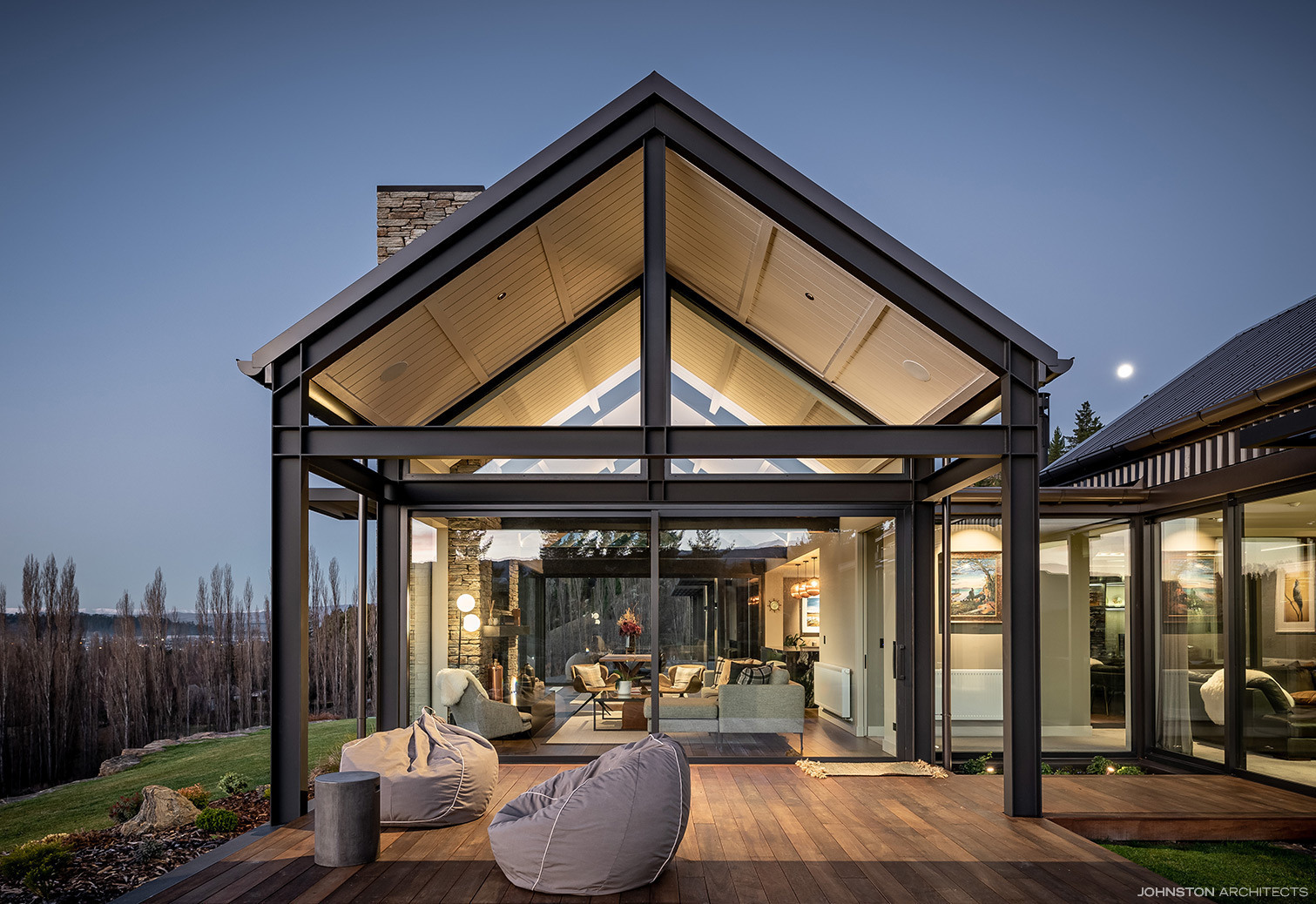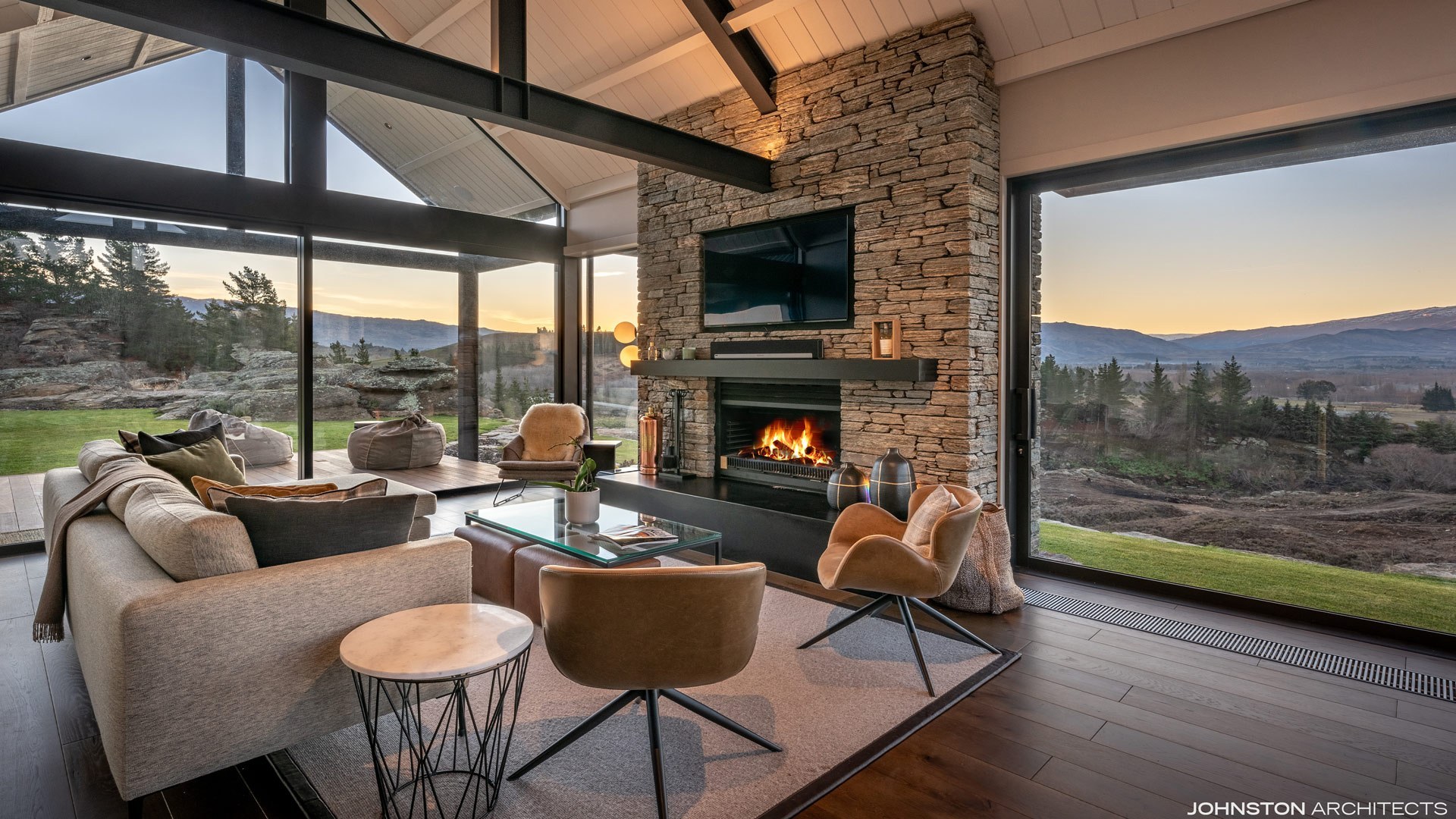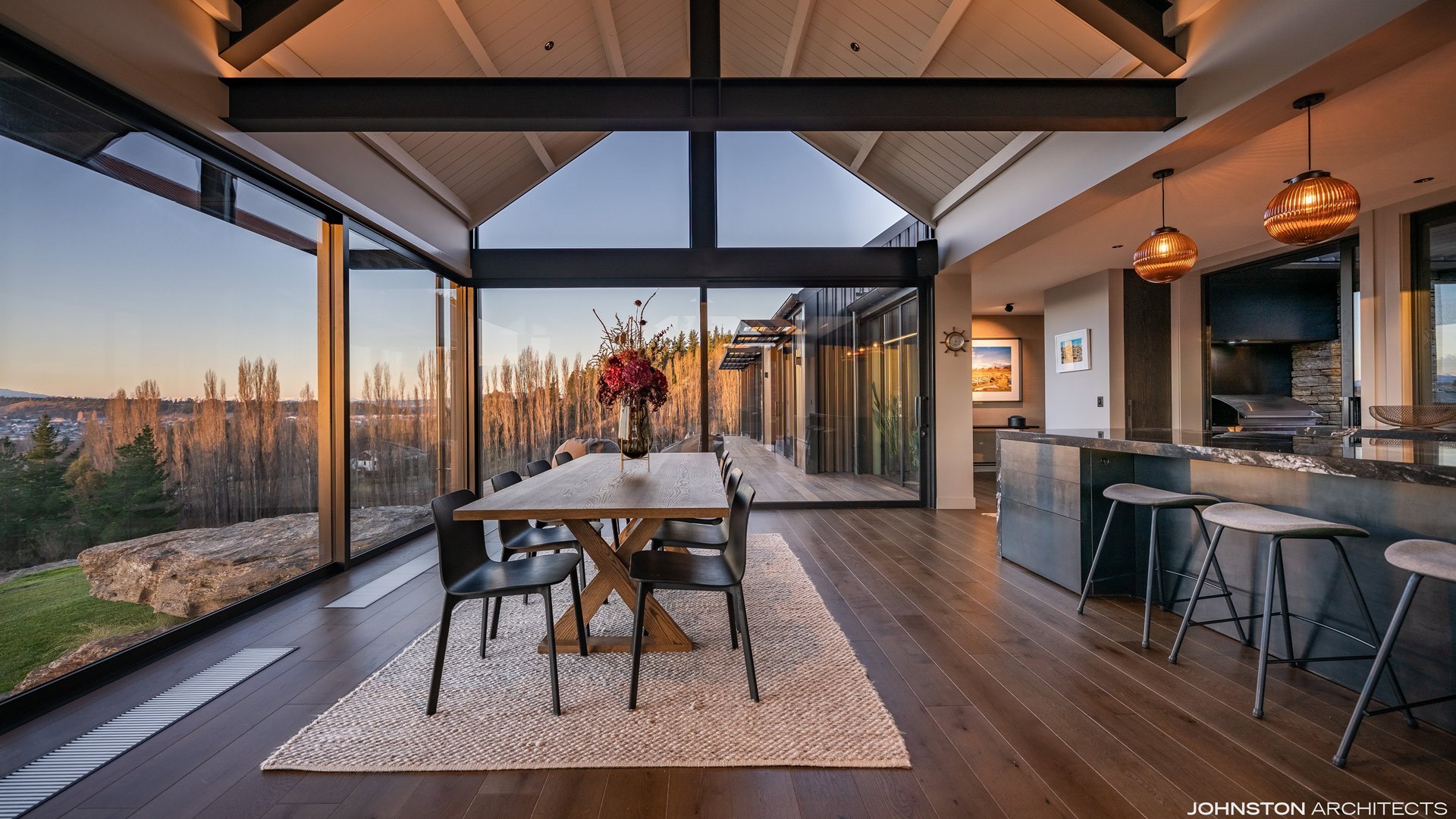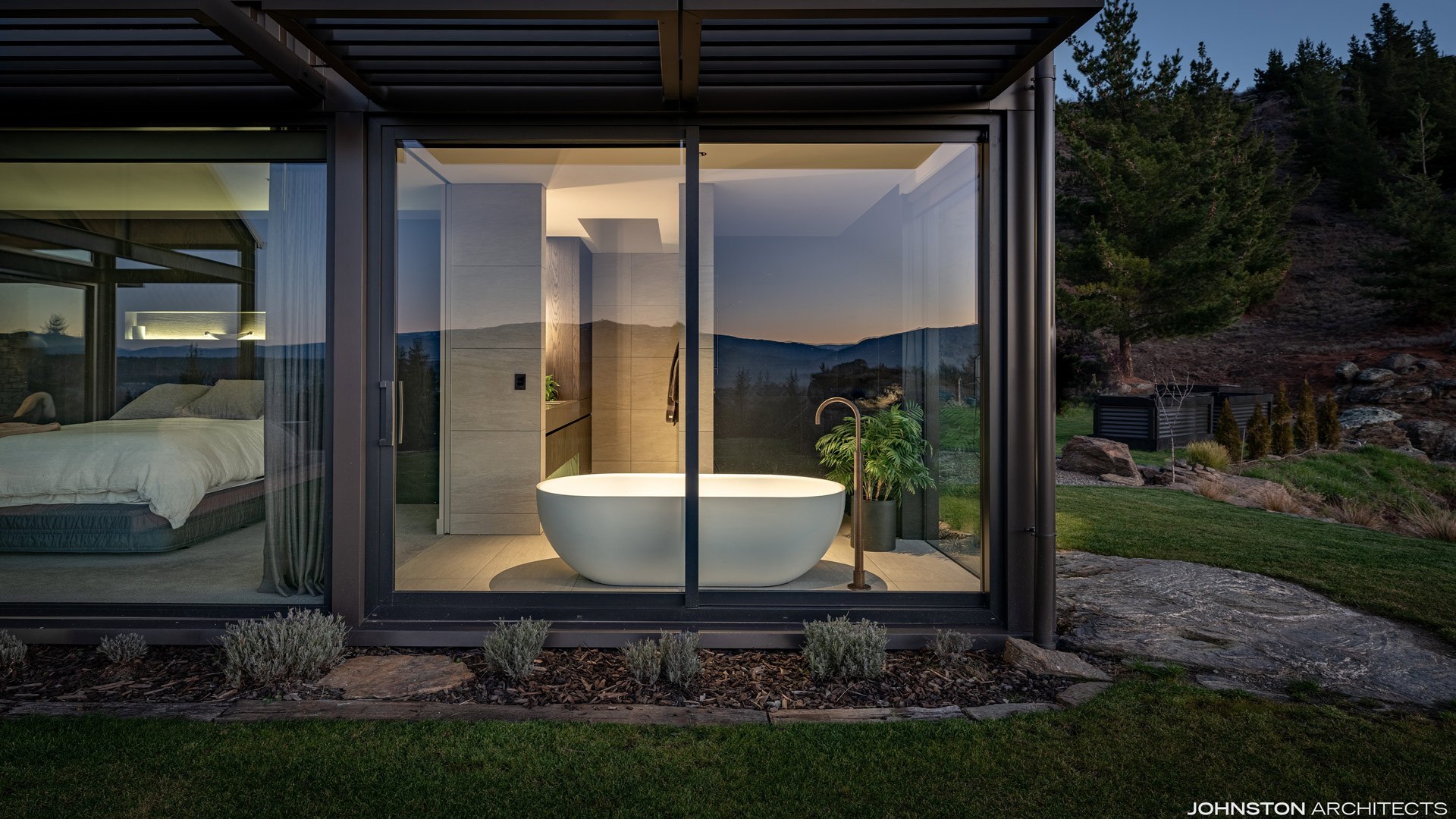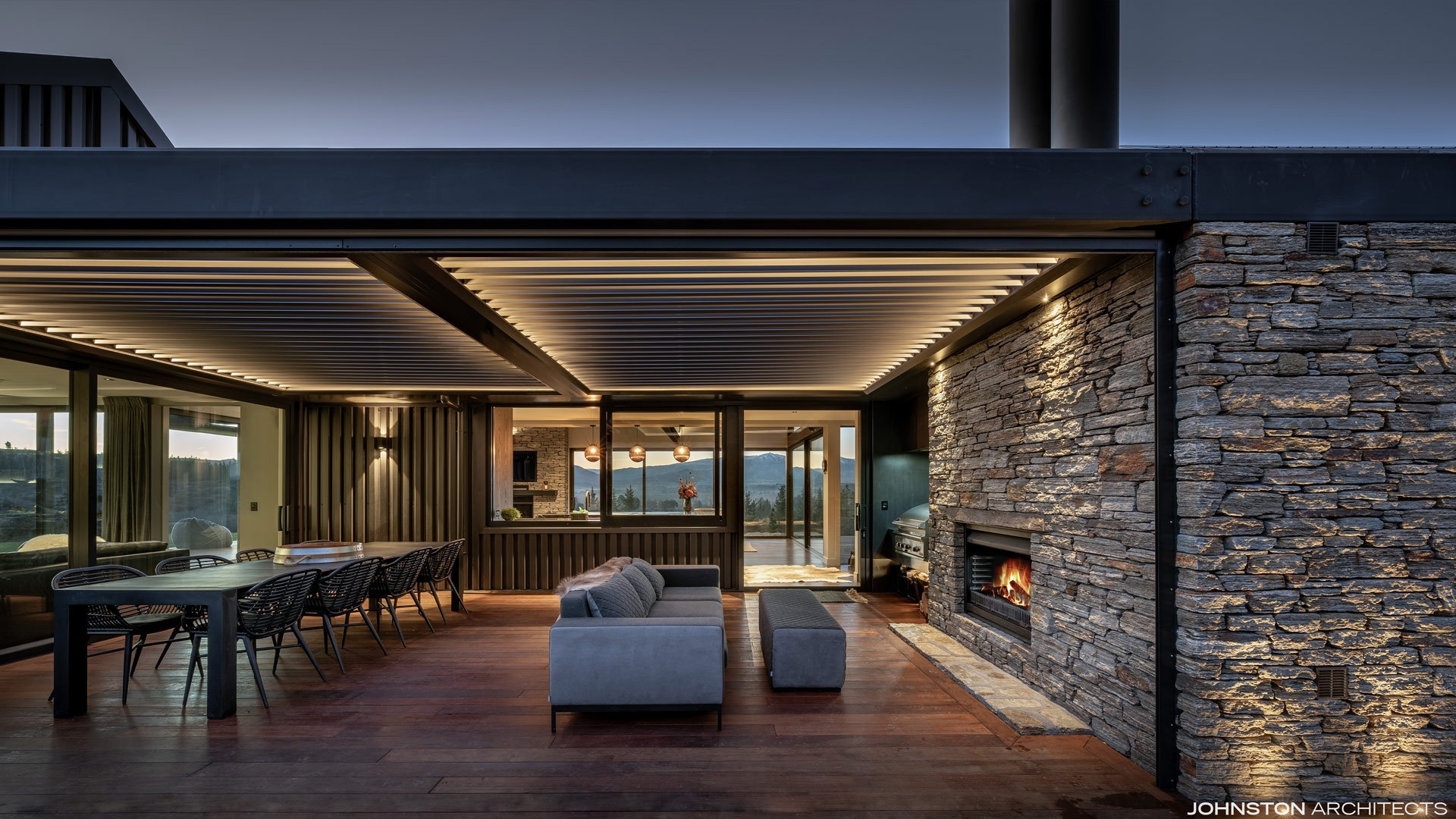 RIDGE RETREAT - EARNSCLEUGH
Project info
Project info
Perched high on a rocky outcrop, this residence is designed to enhance the owners love of entertaining, allowing them to share the site's stunning natural beauty with friends, family and guests in style and comfort.
Great care was taken during the construction of the residence to protect the existing landscape, with the house being surgically inserted into the challenging site with minimal disruption to the existing environment.
The home is made up of several gable forms resembling the traditional Central Otago building vernacular, which helps reduce the visual scale of the building and ensure it sits comfortably within the landscape.
Each of the gable forms contains different functions with guest bedrooms, main bedroom and open plan entertaining spaces housed within their own volumes.
Low maintenance materials and dark recessive colours integrate the structure into the environment with local stone used to clad the large vertical chimney, retaining and selected walls to further anchor the structure into the landscape.
Contractor
CDL Building Ltd