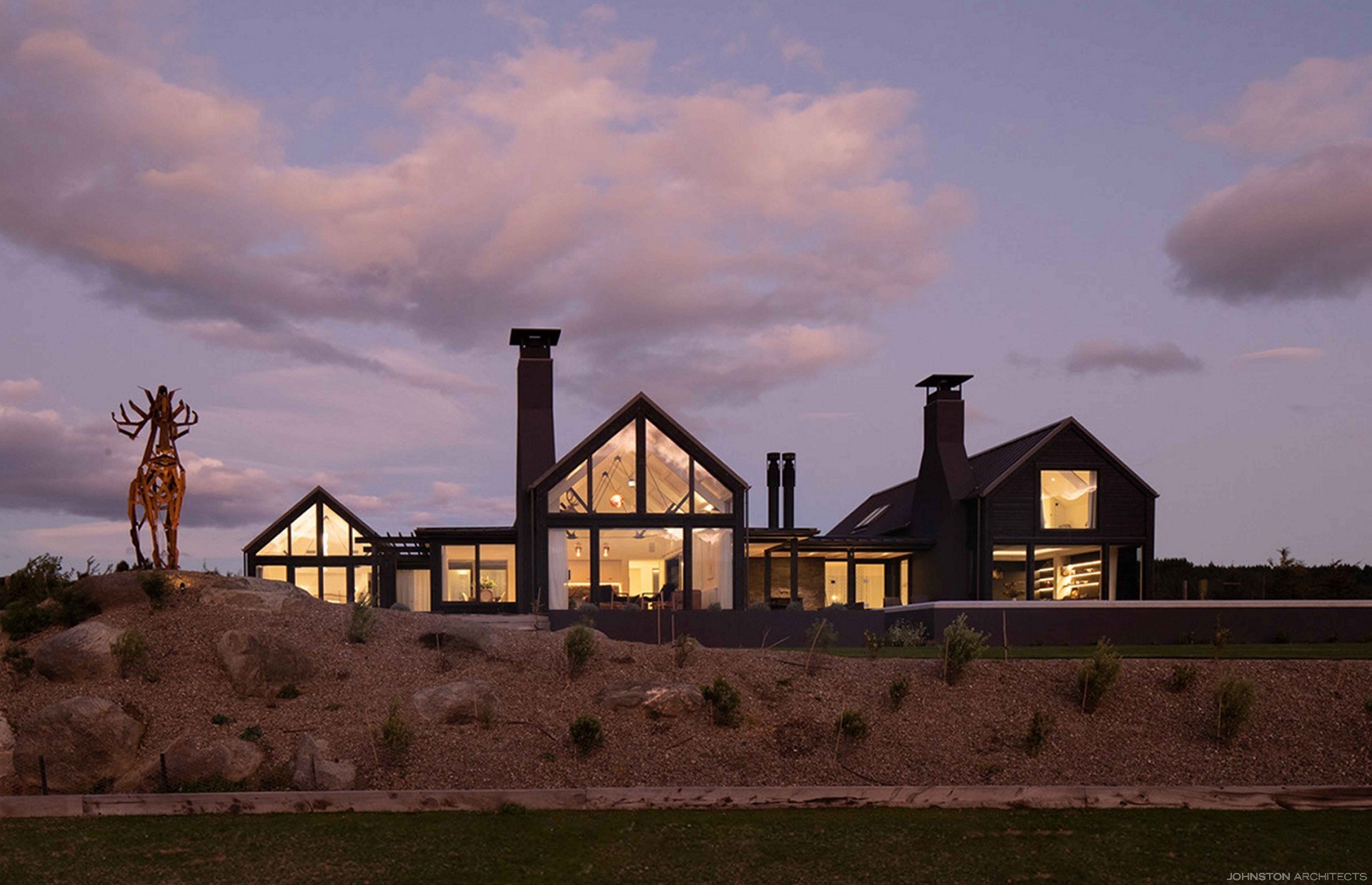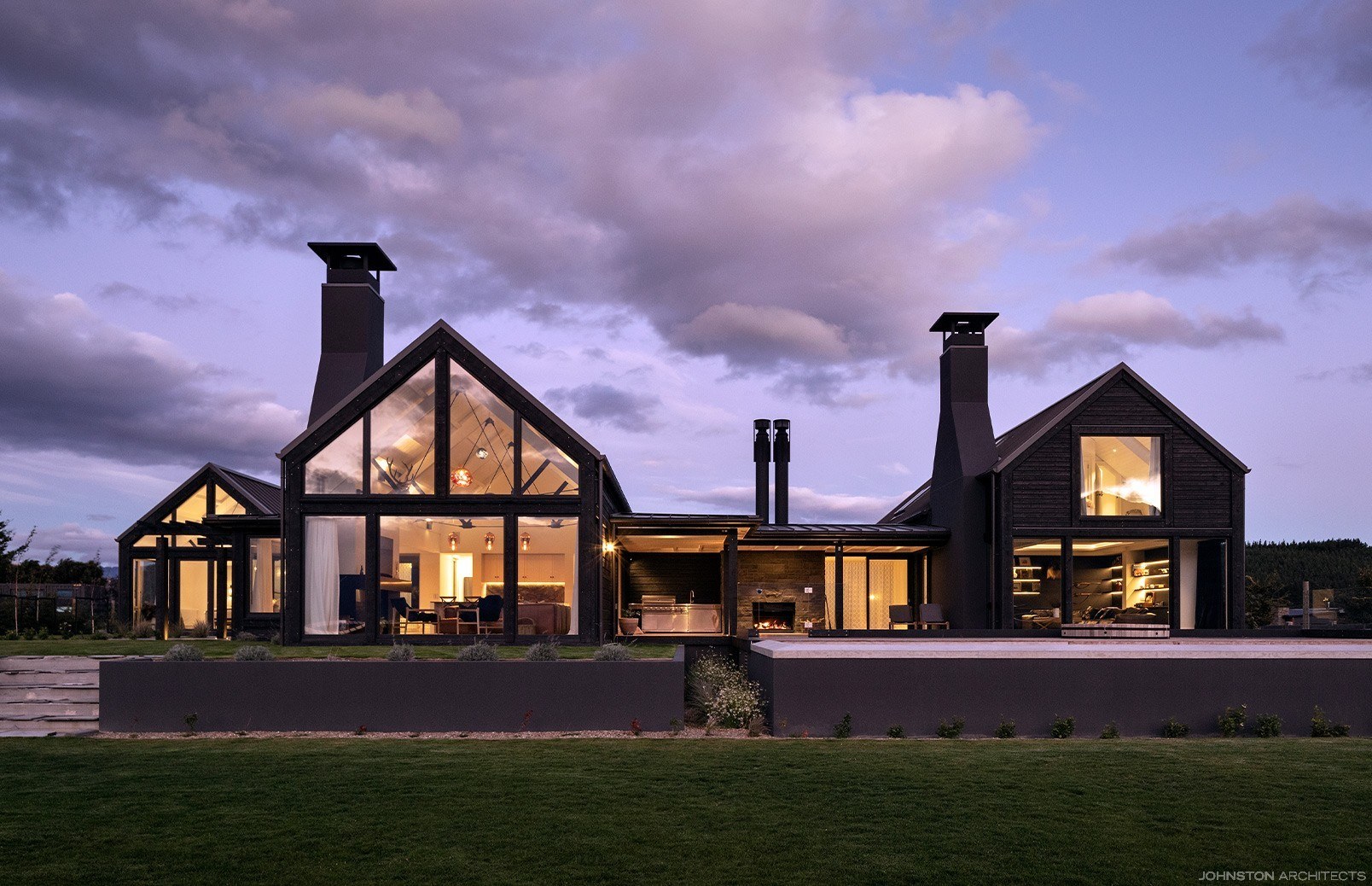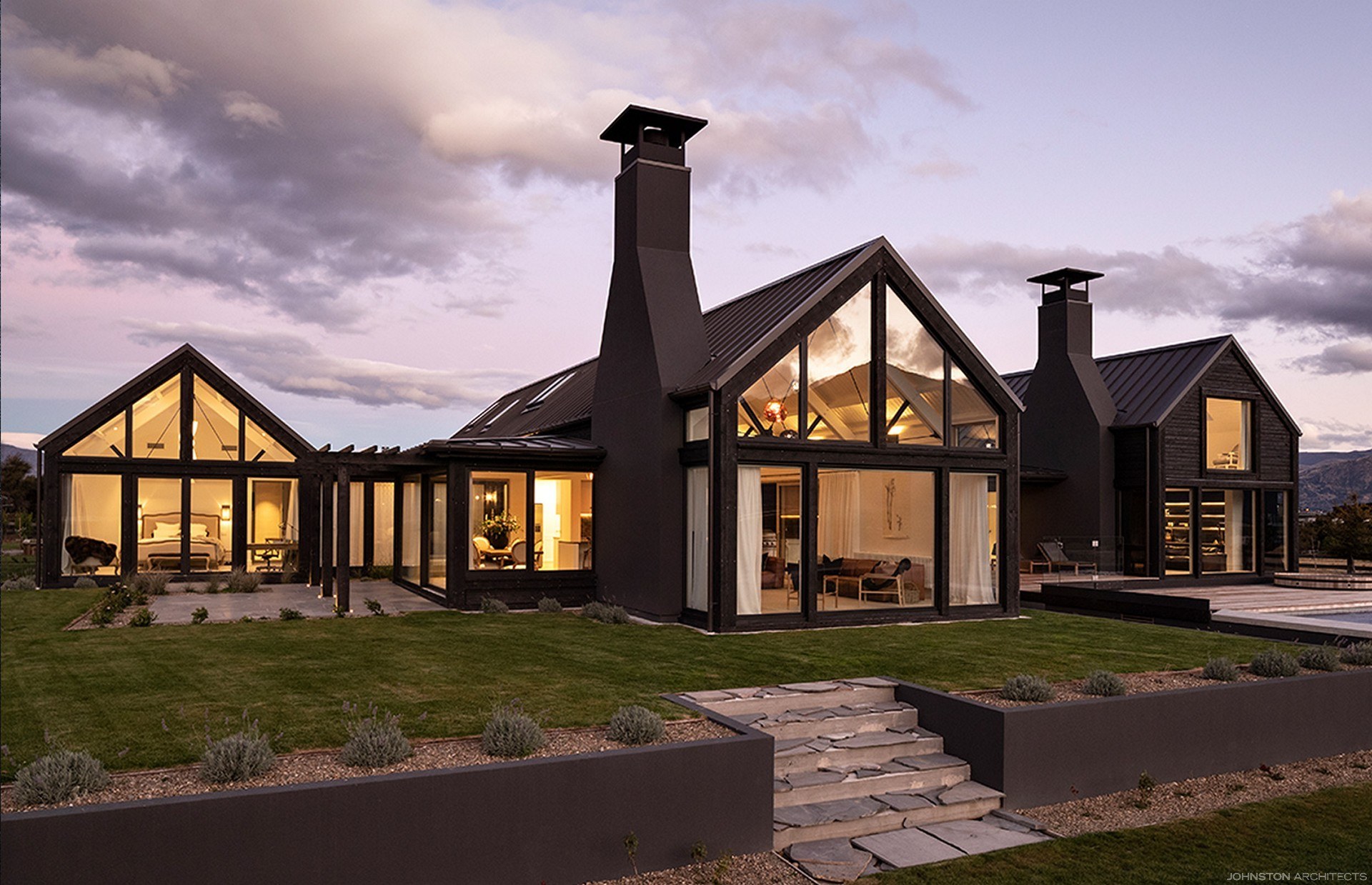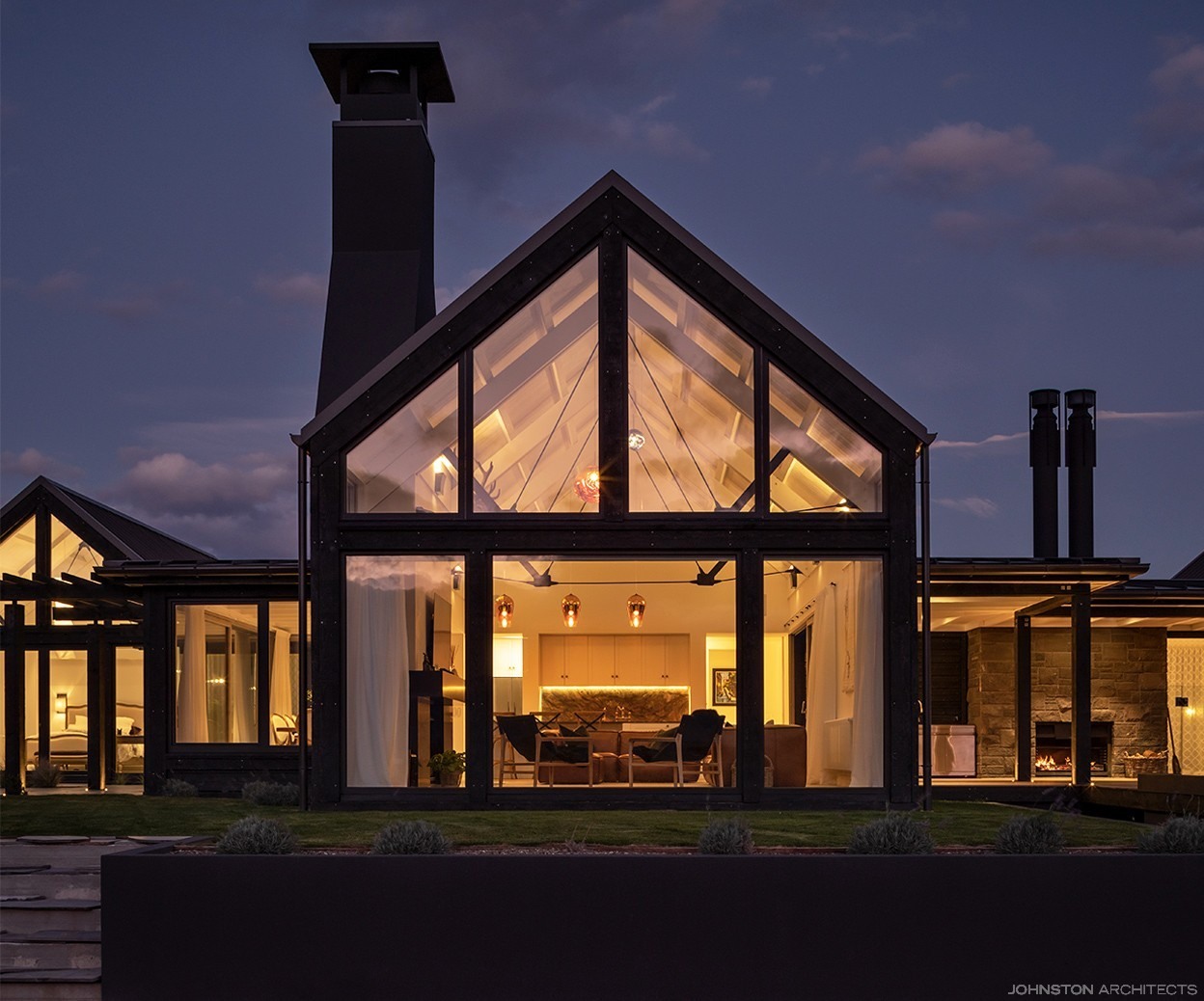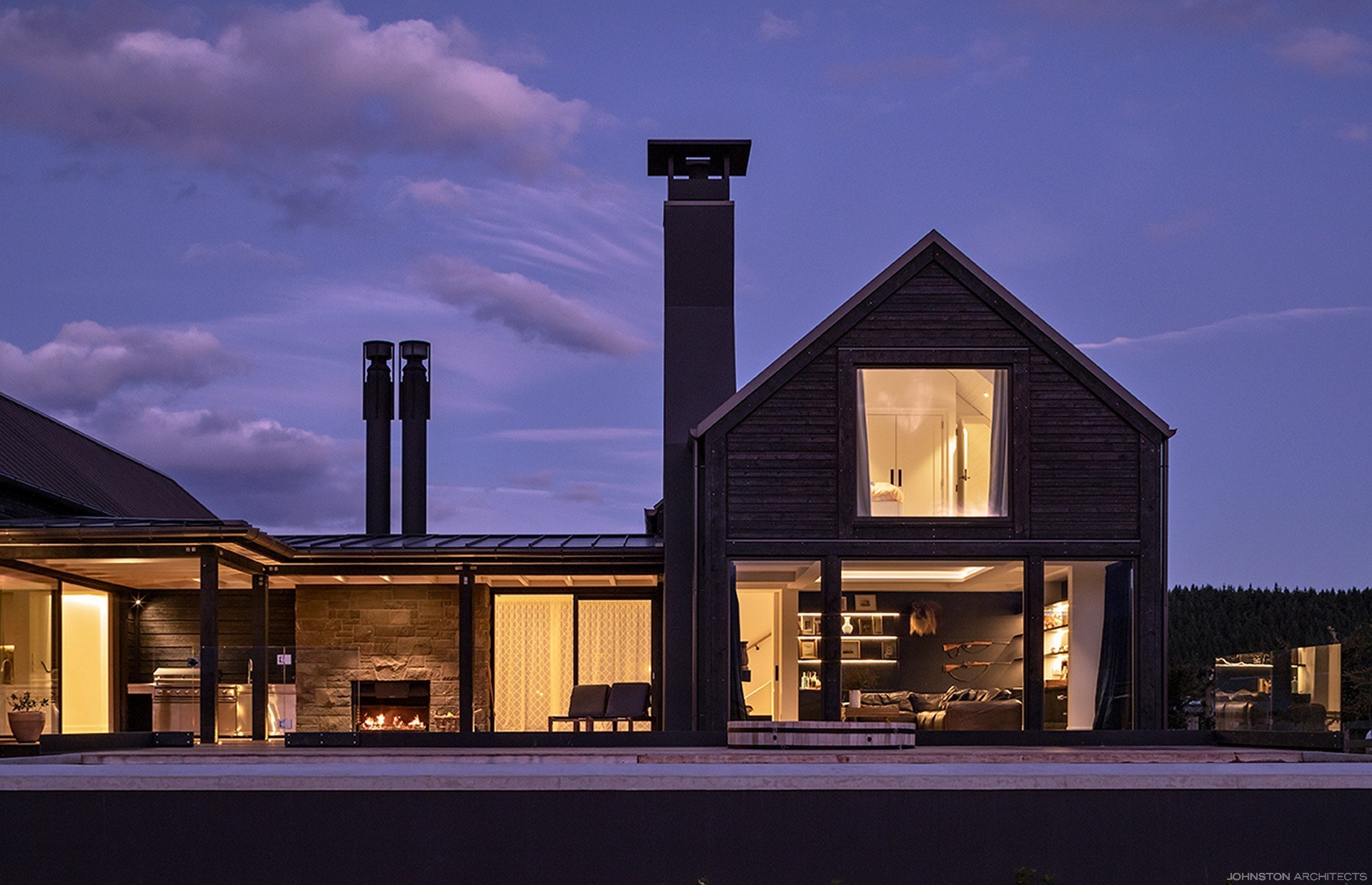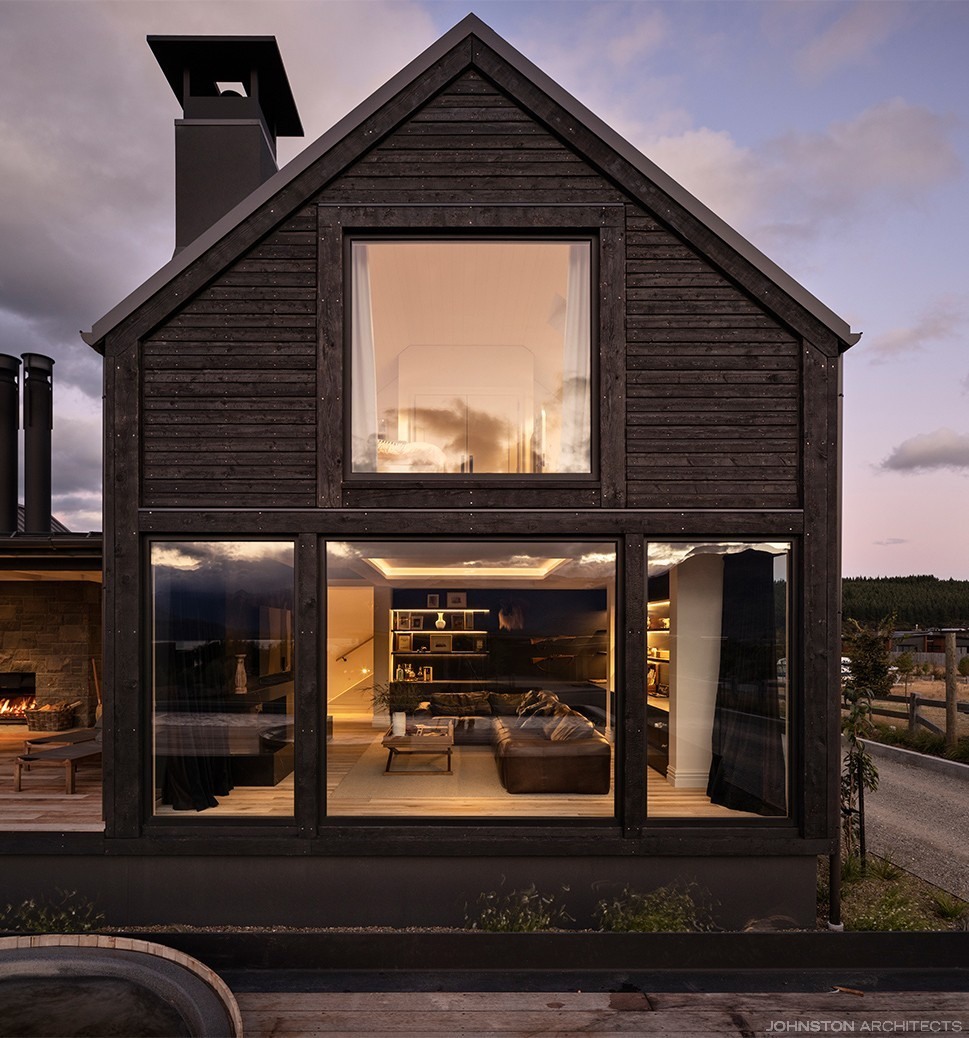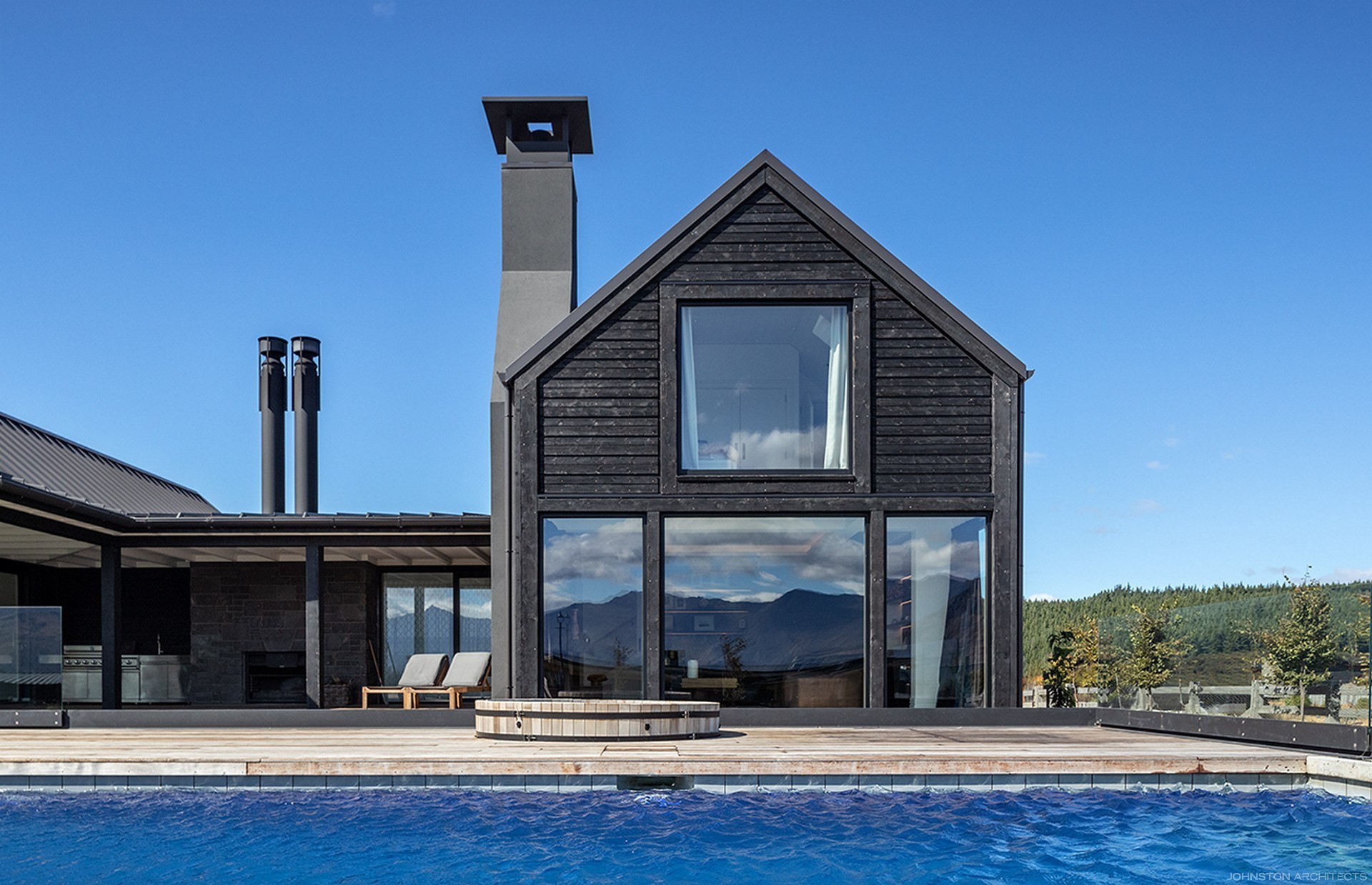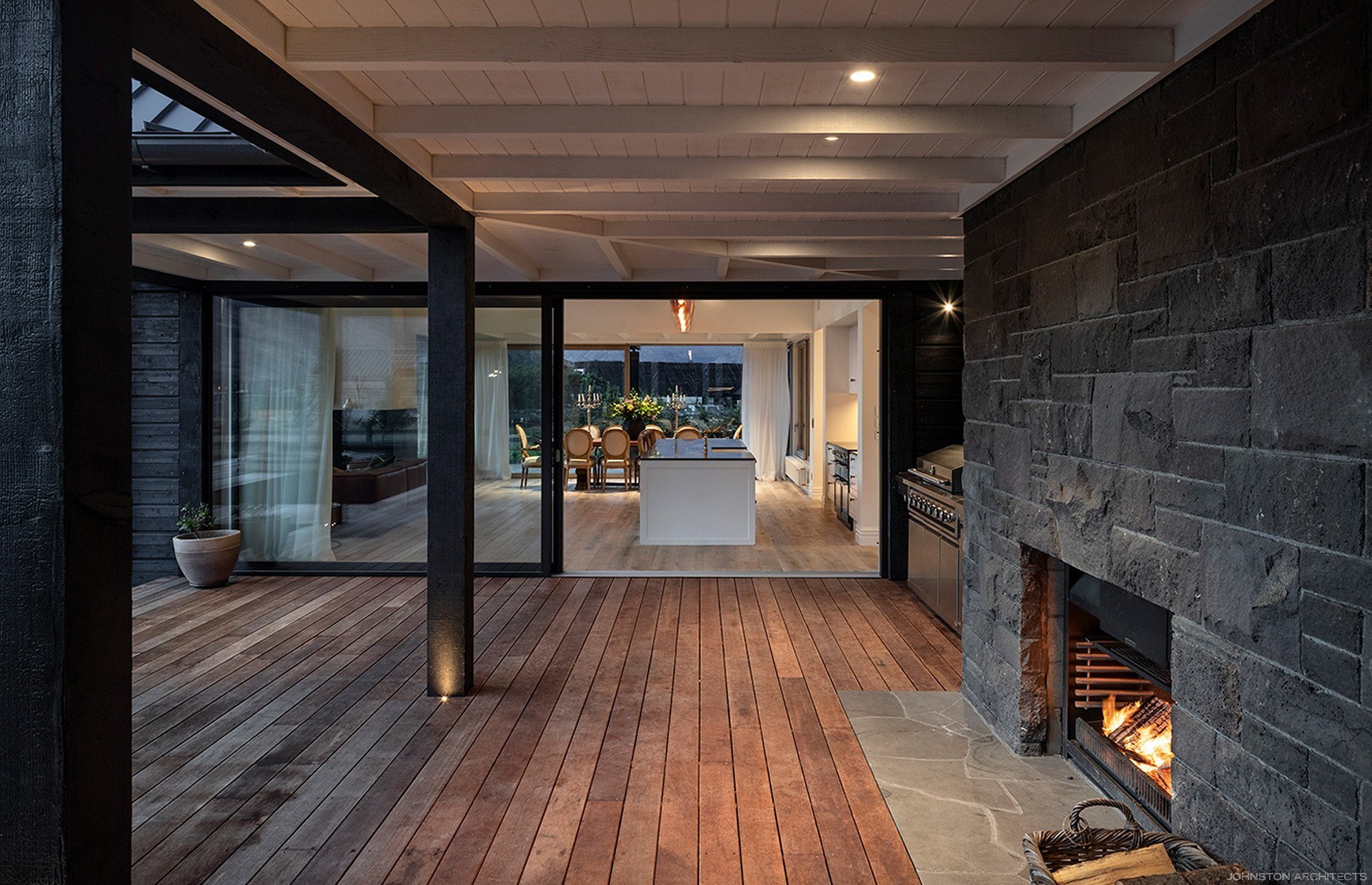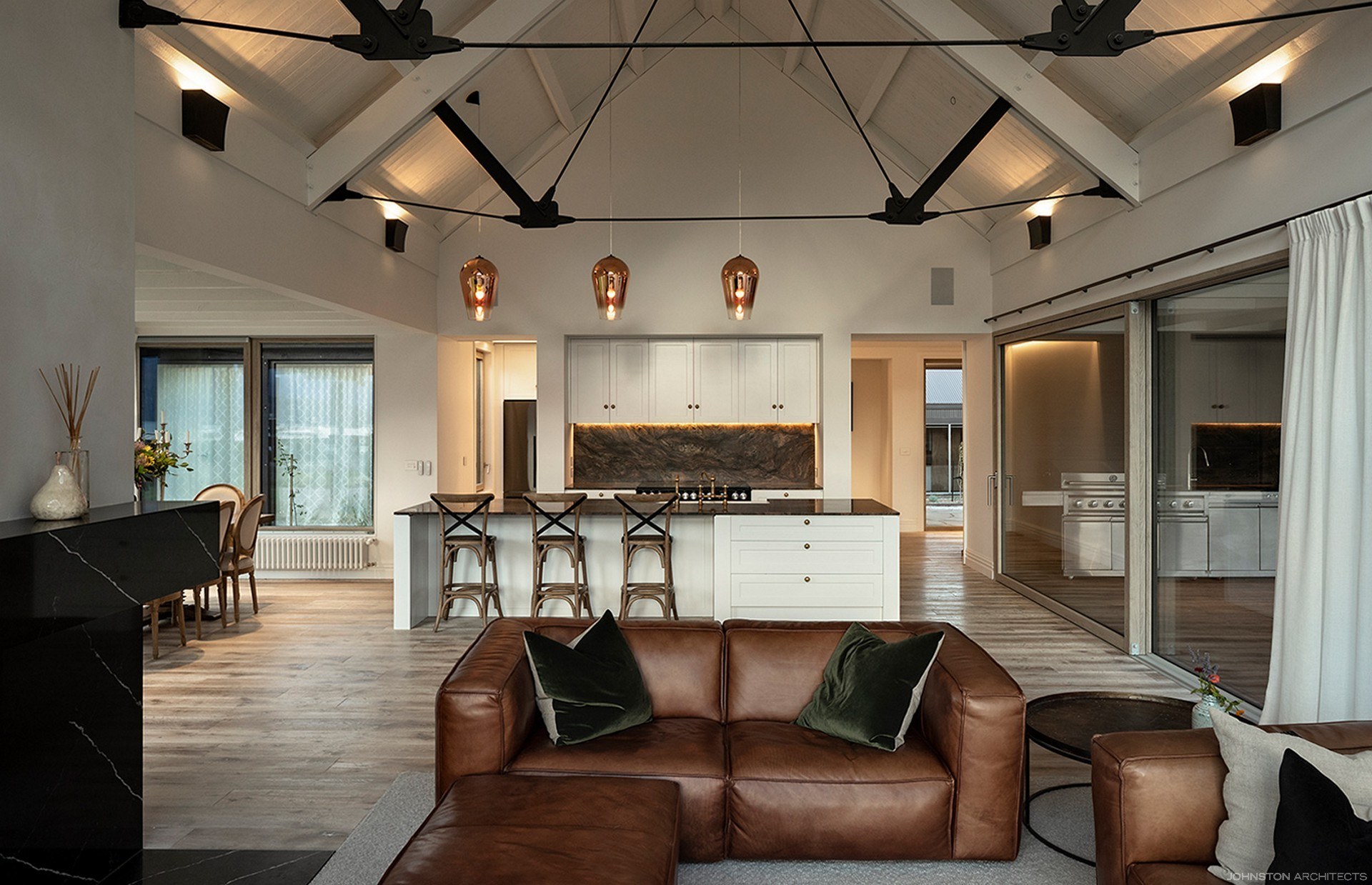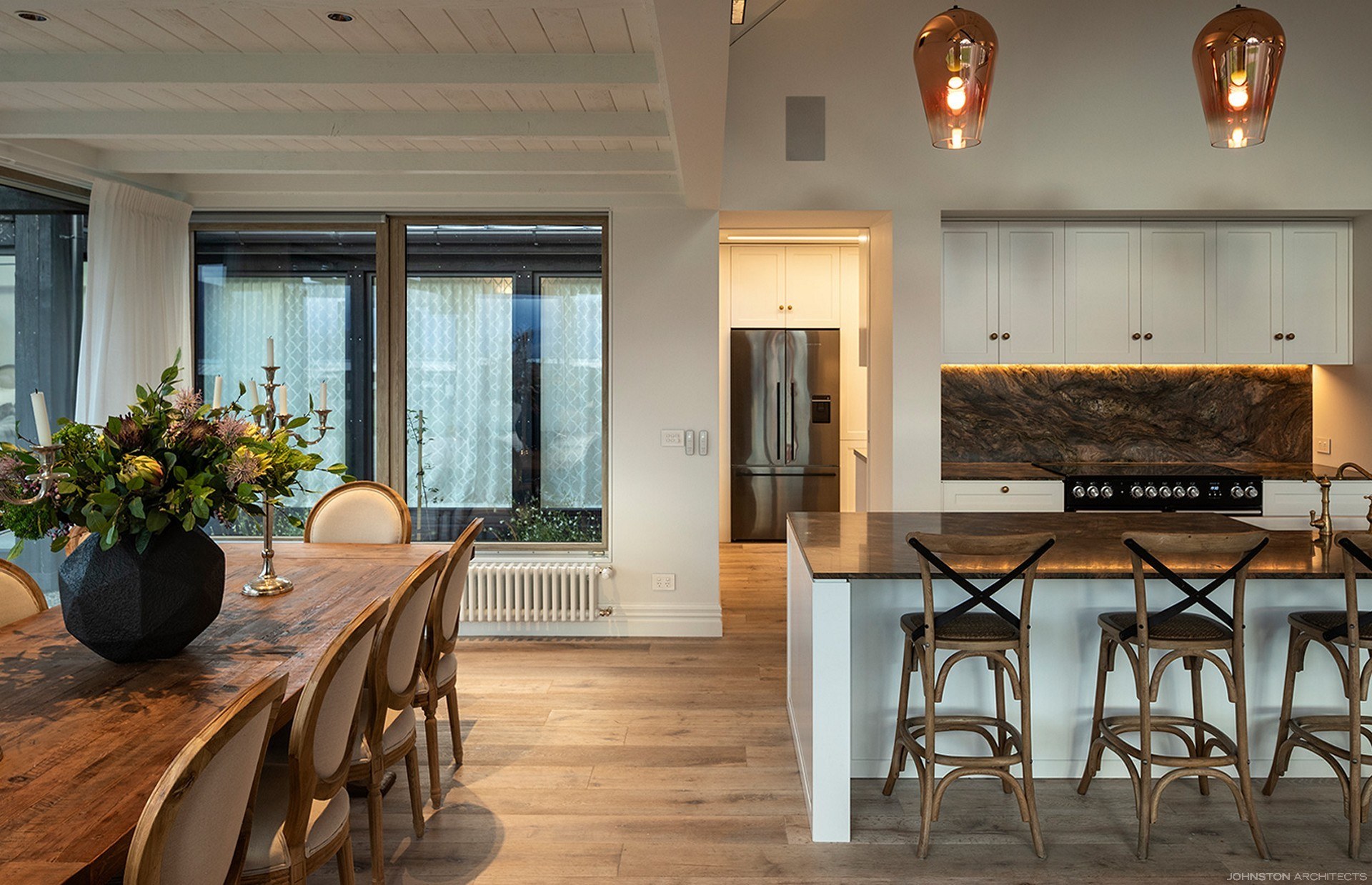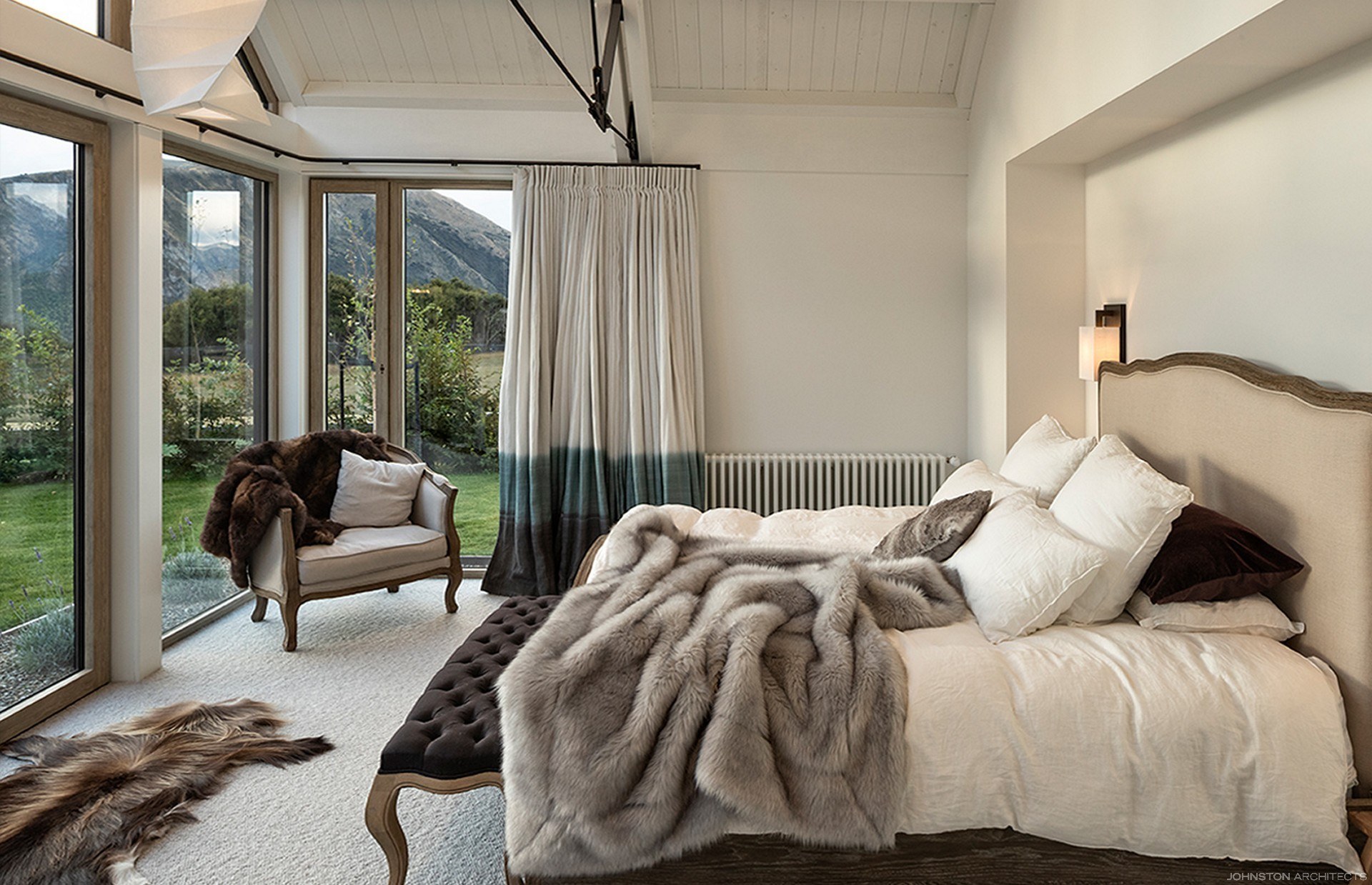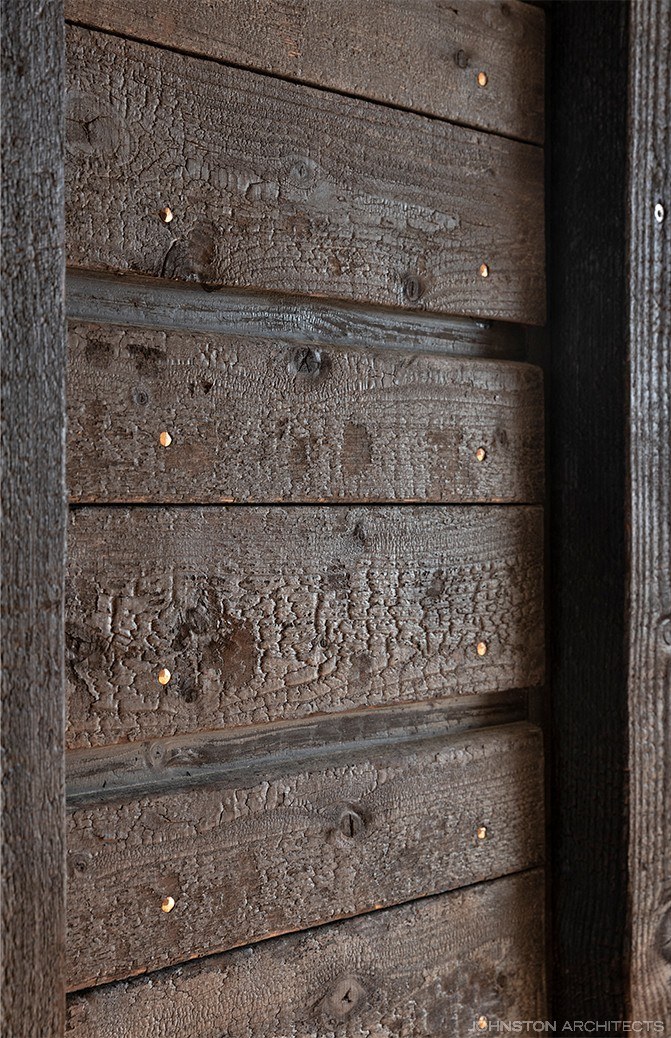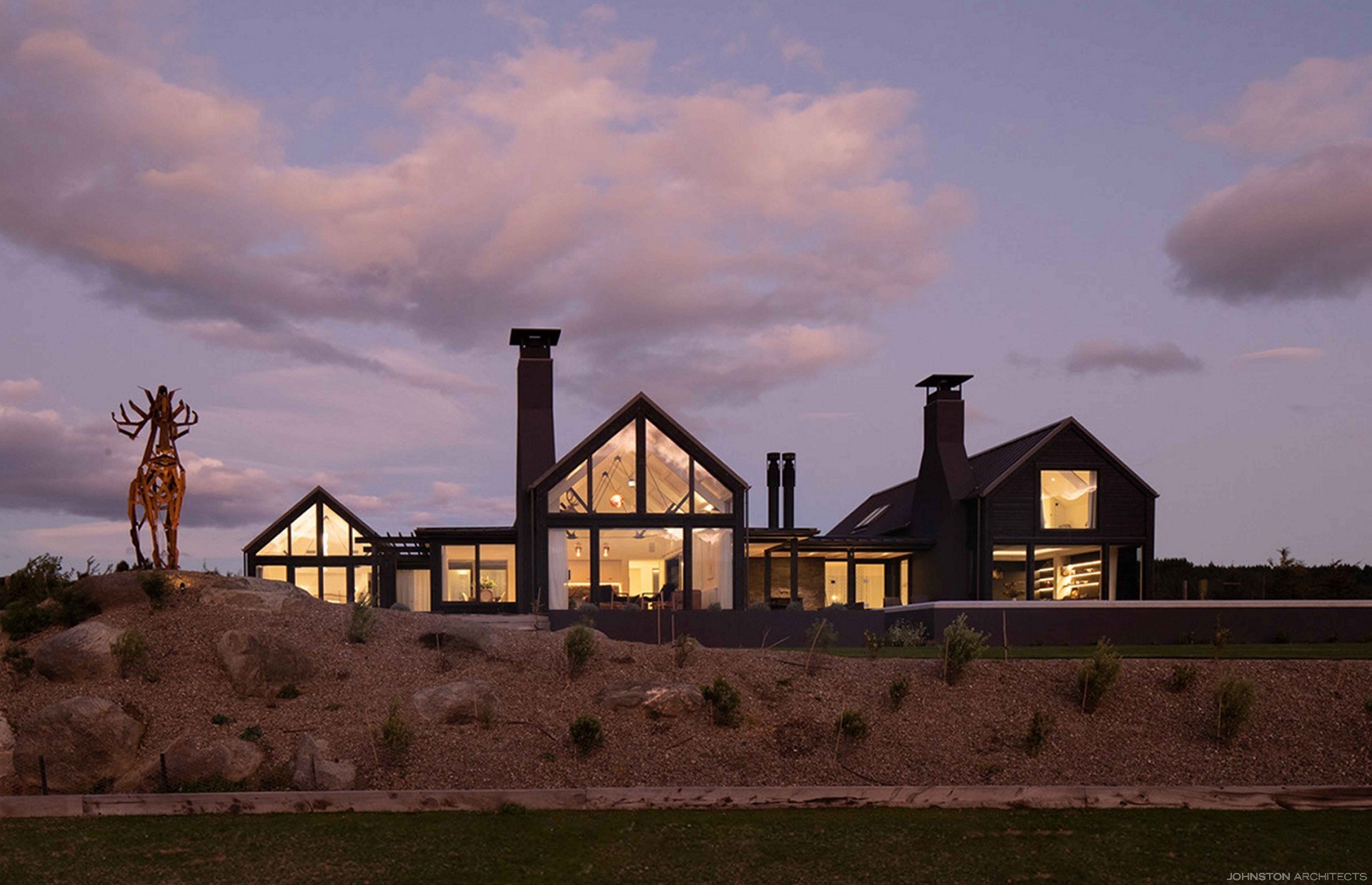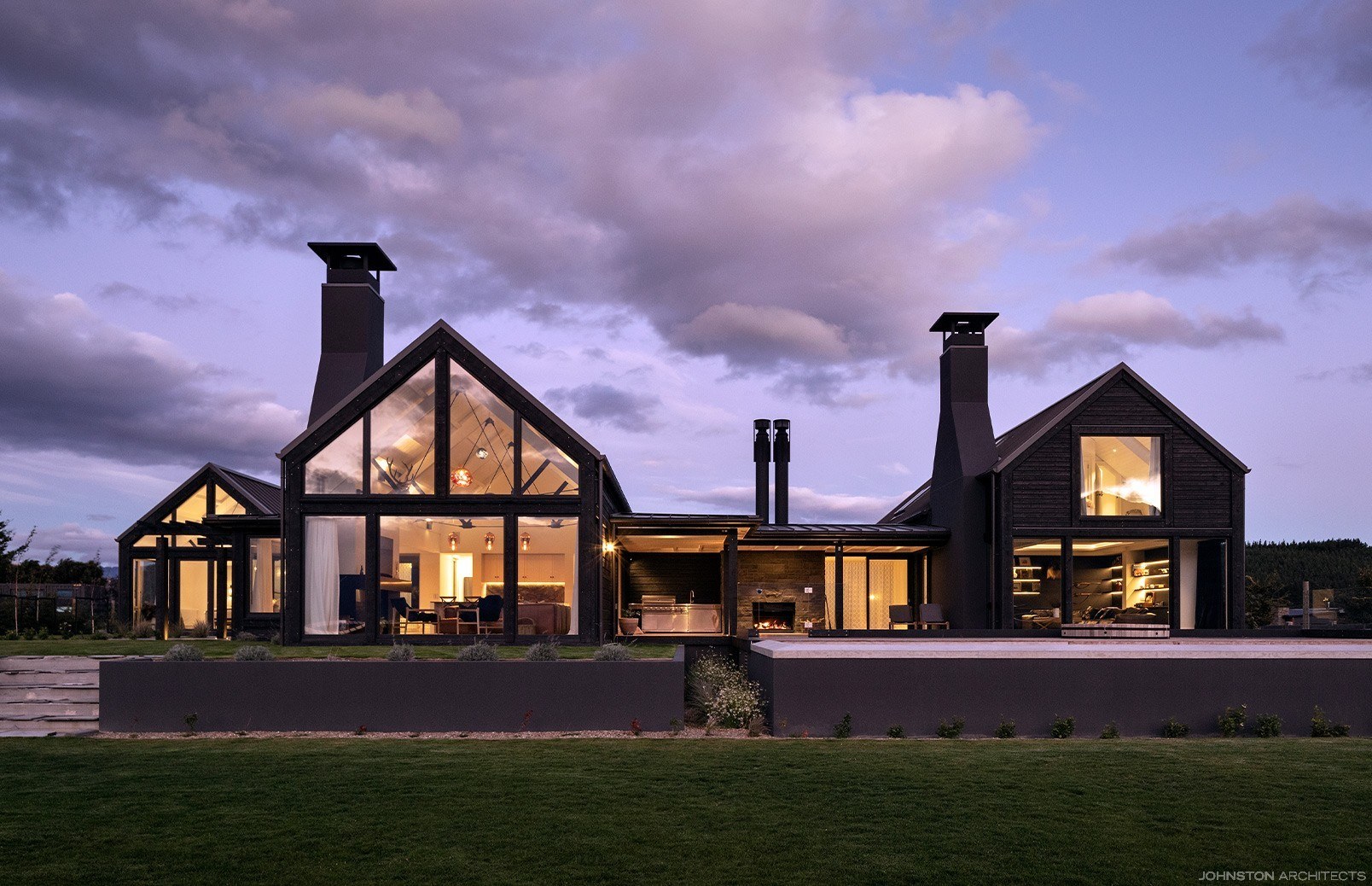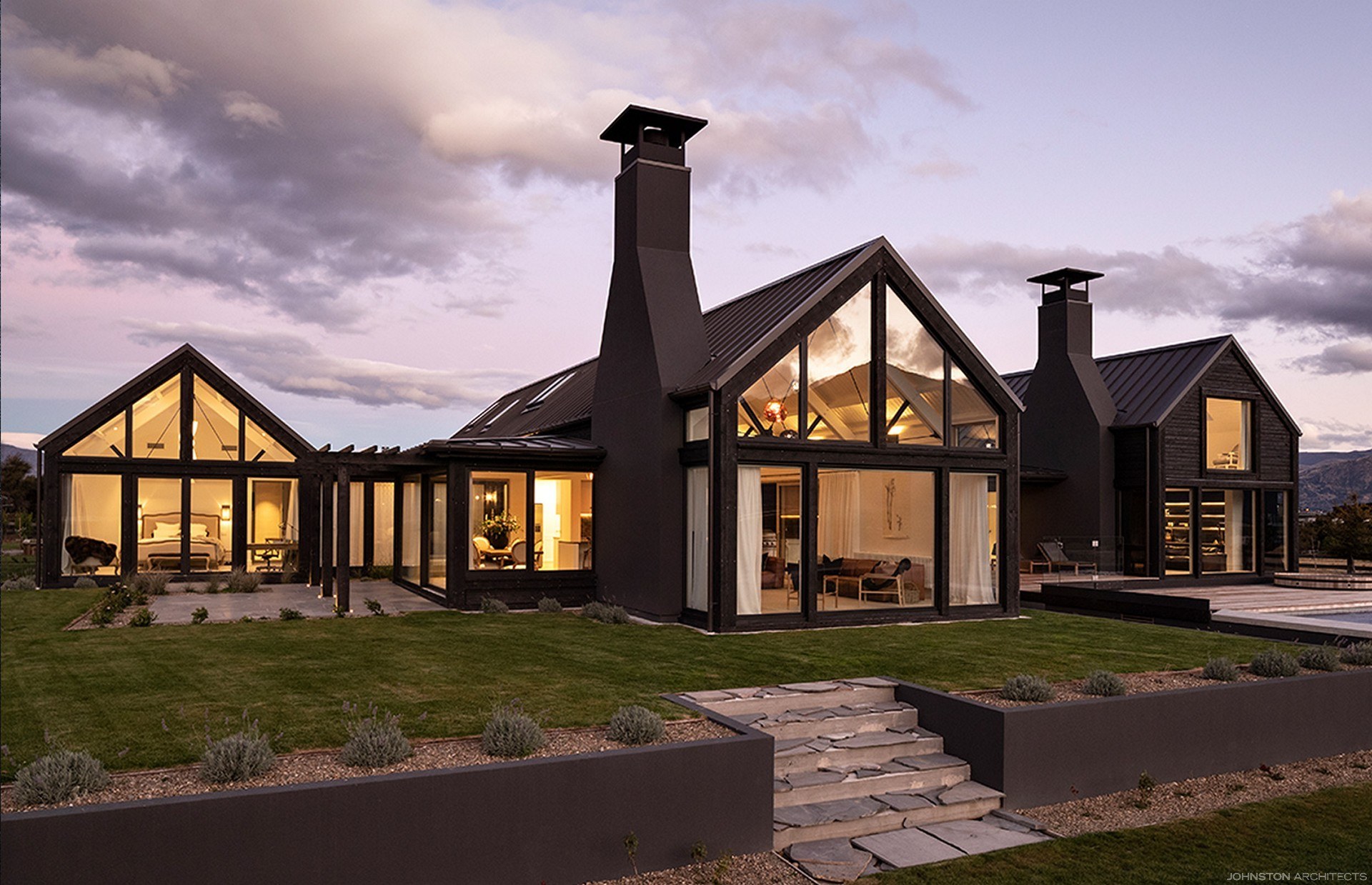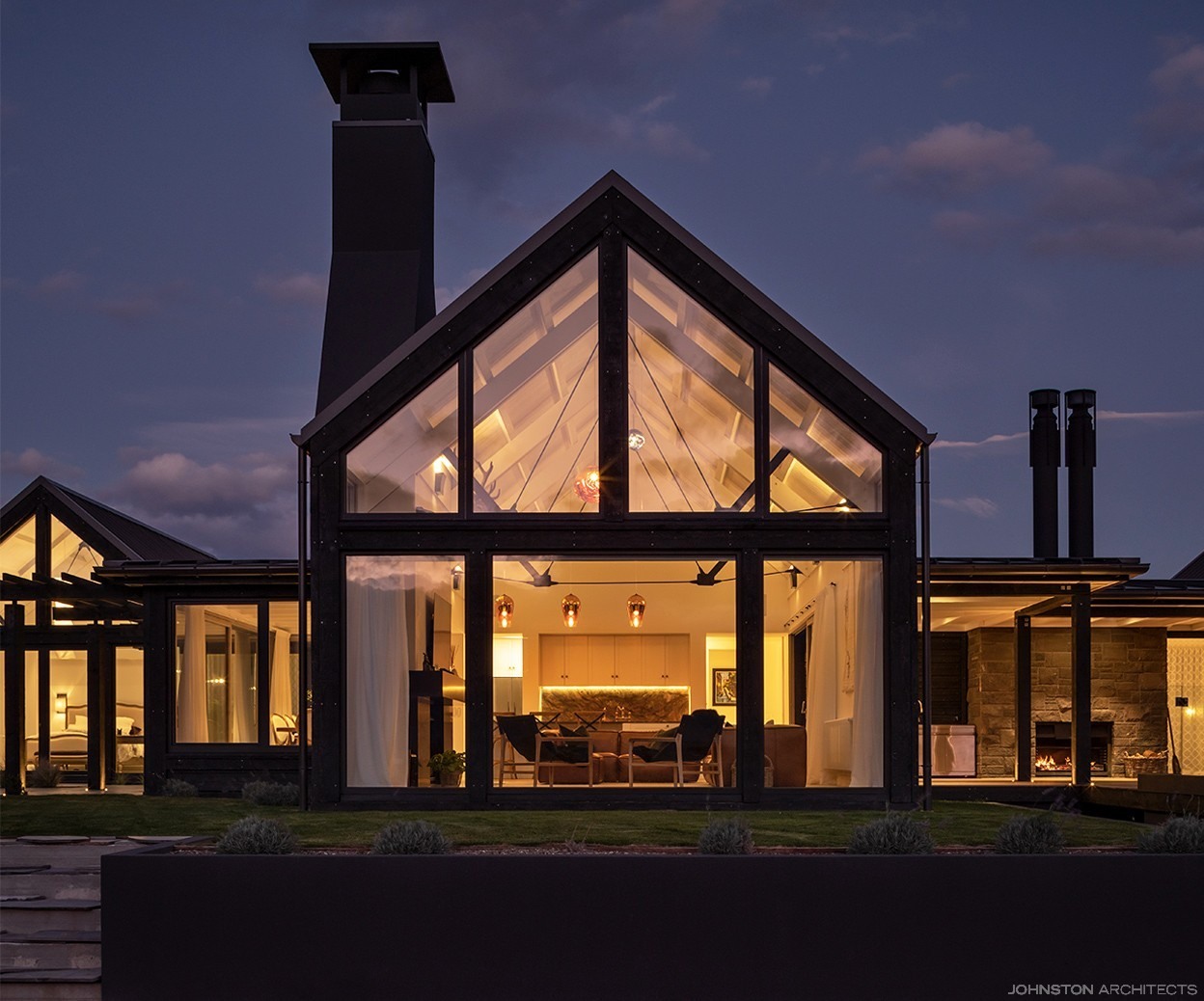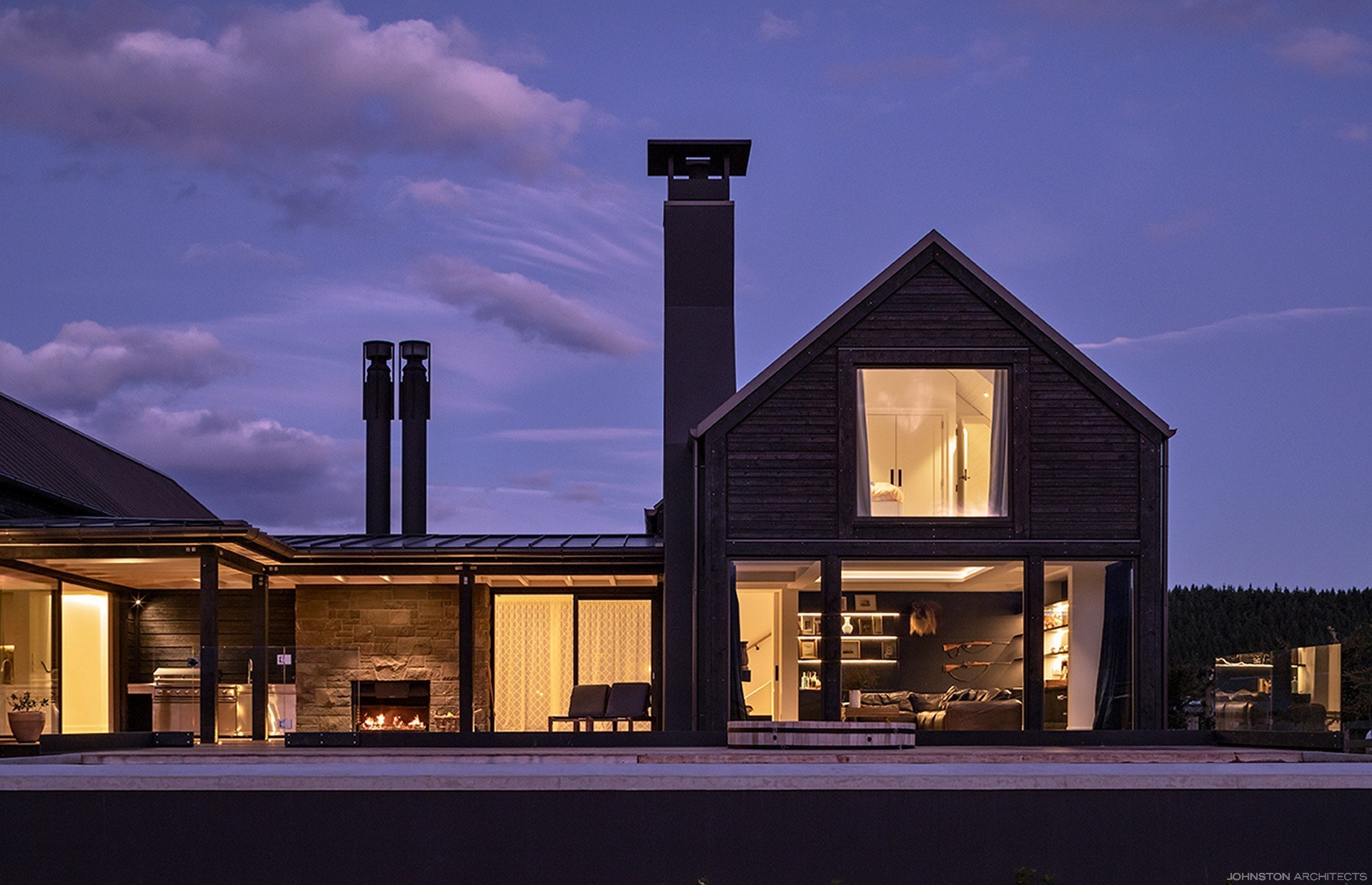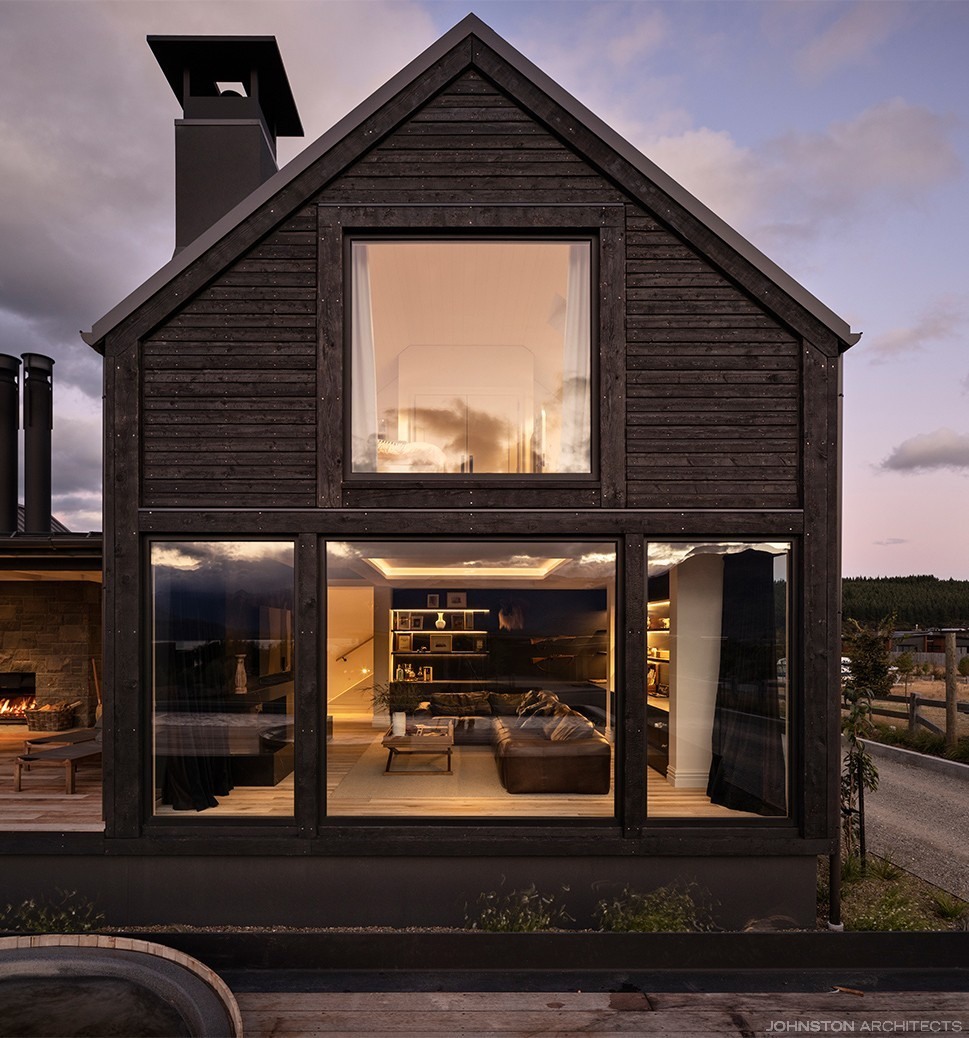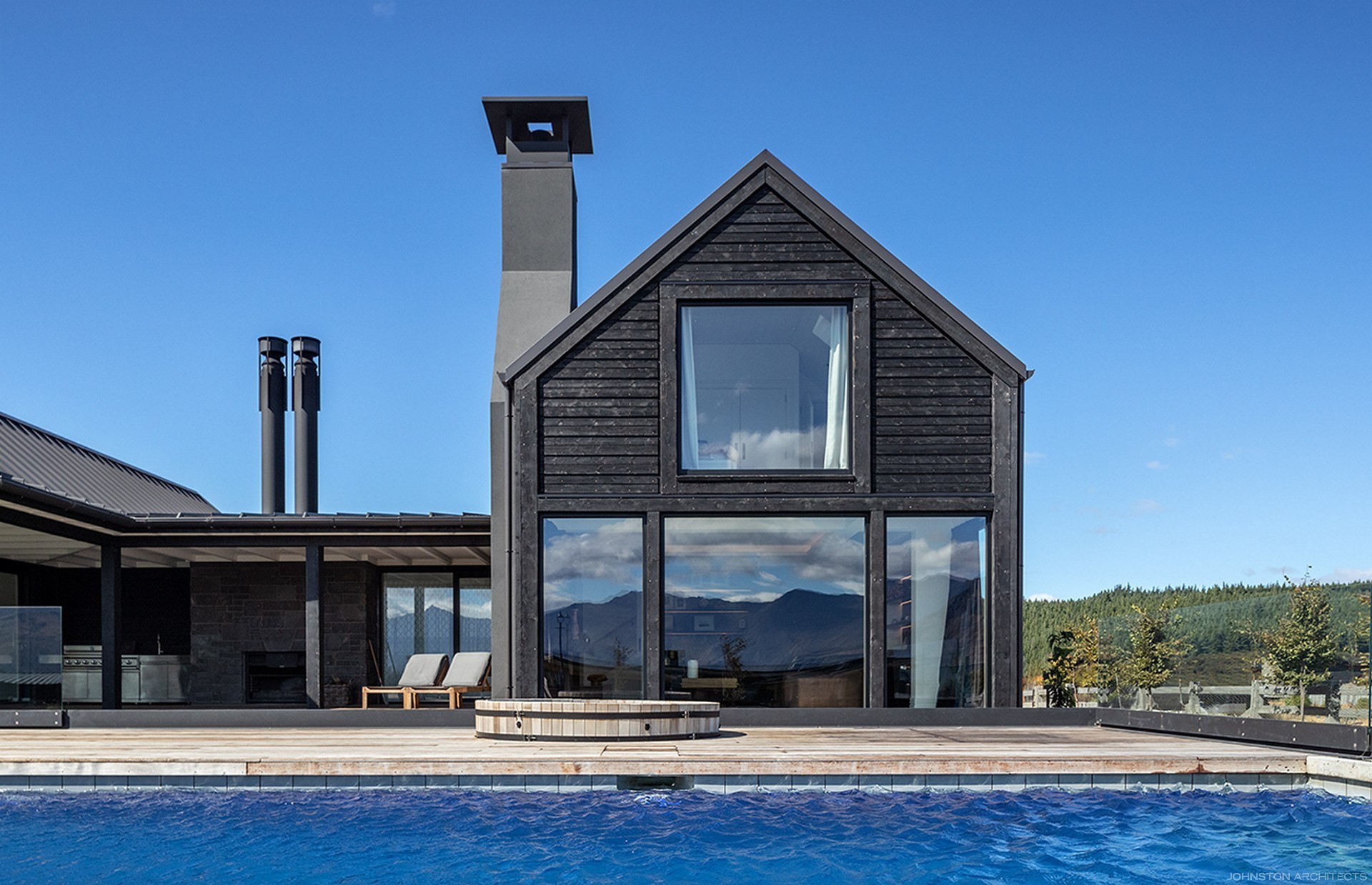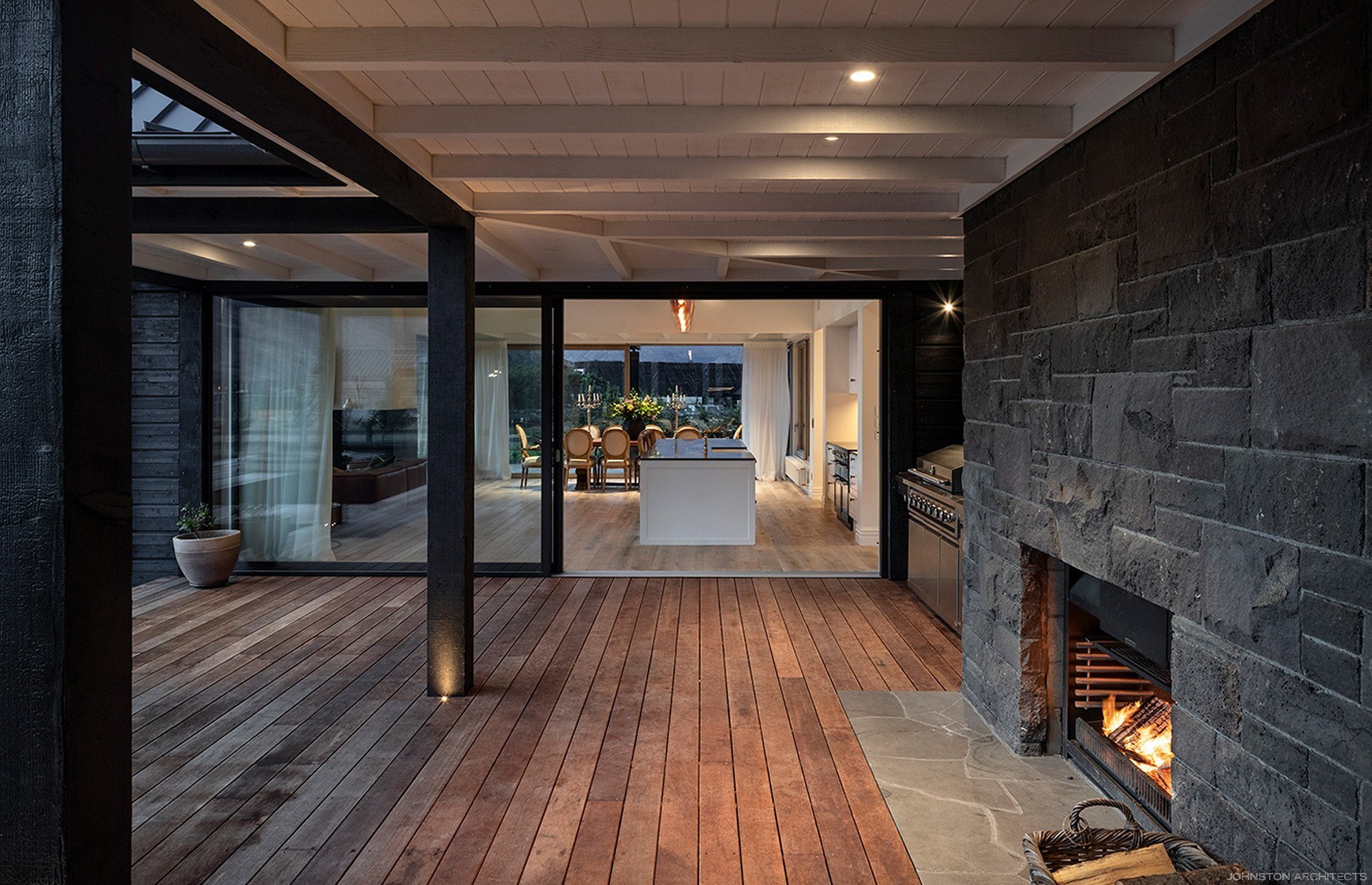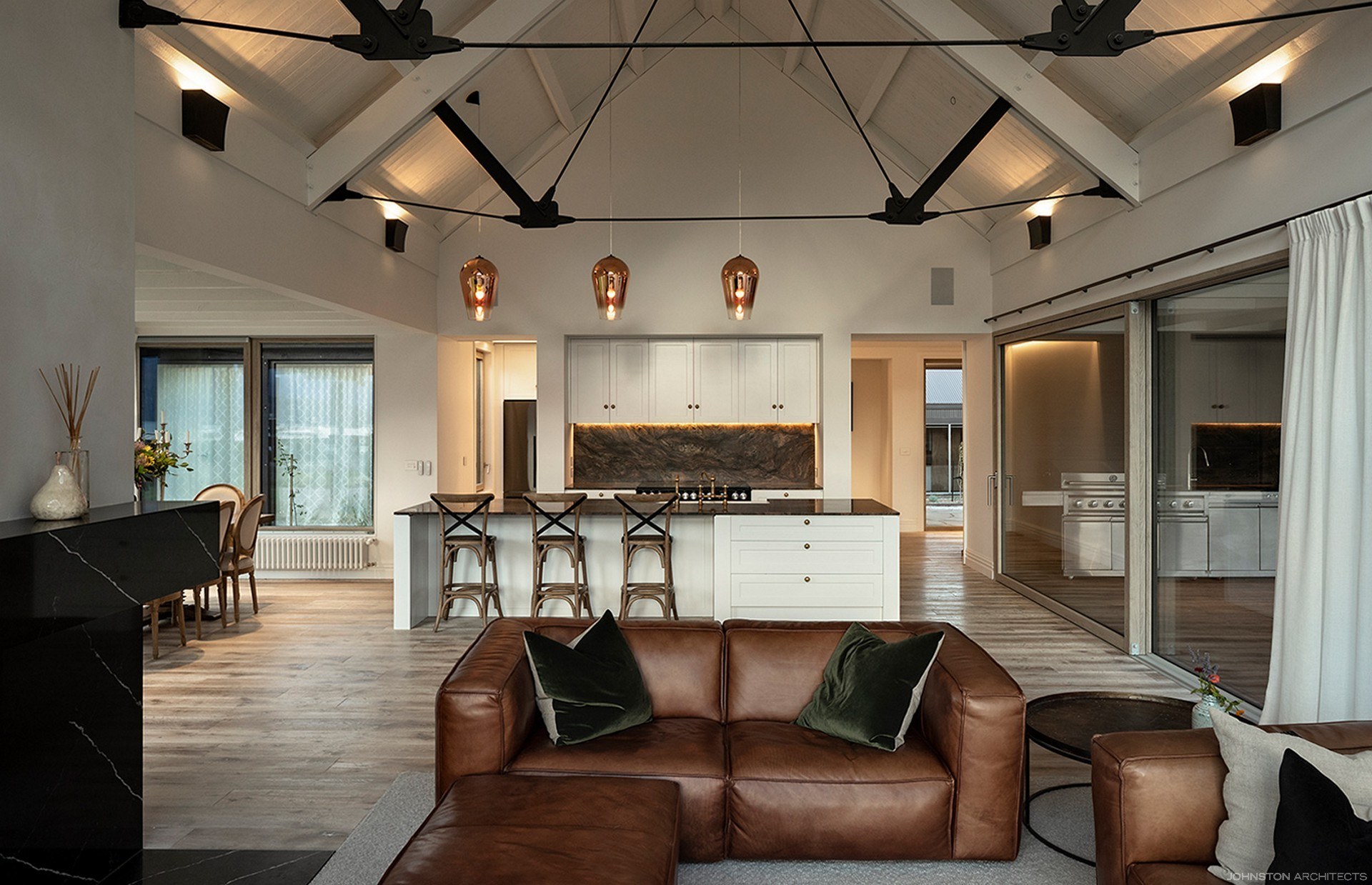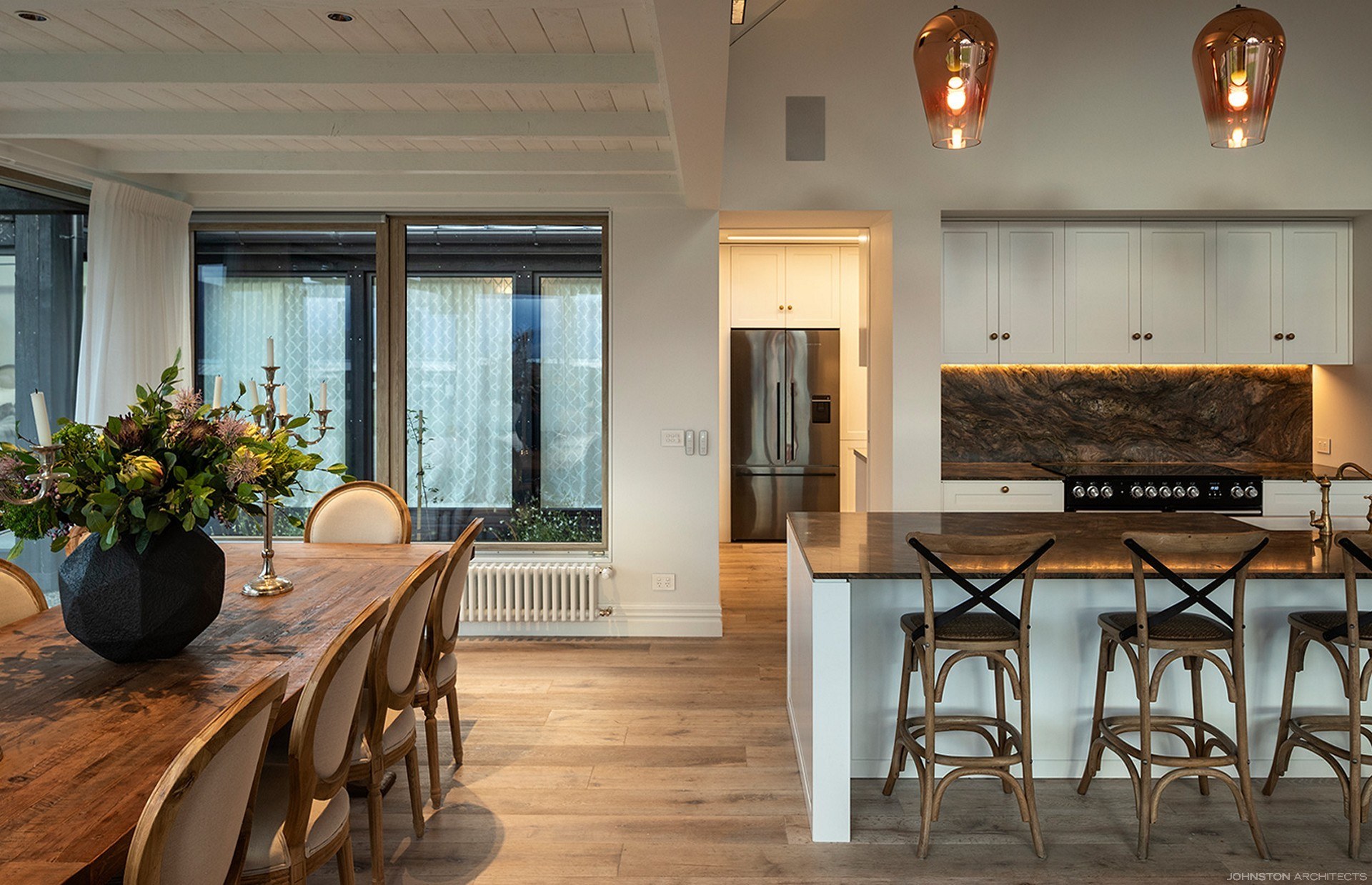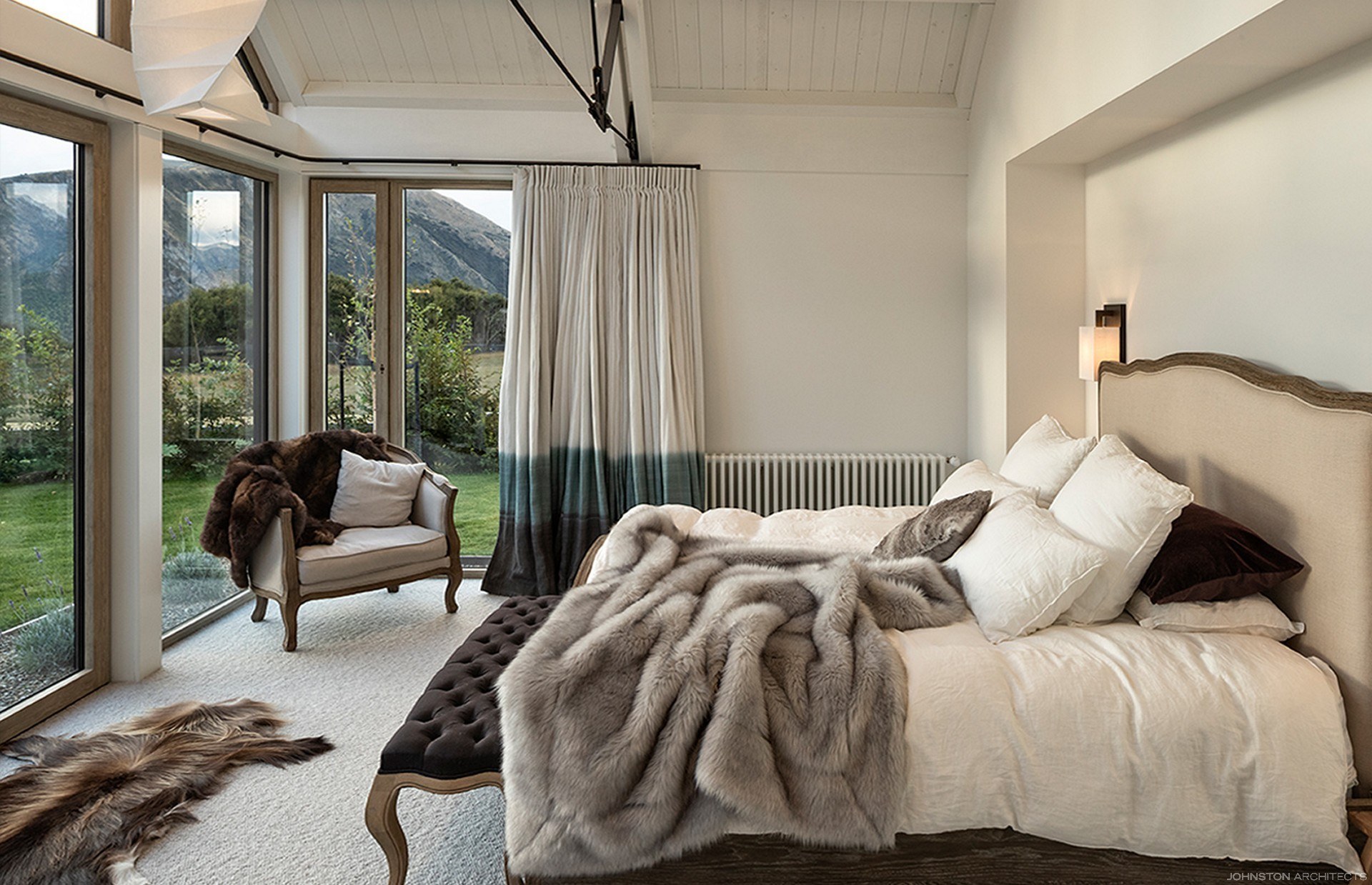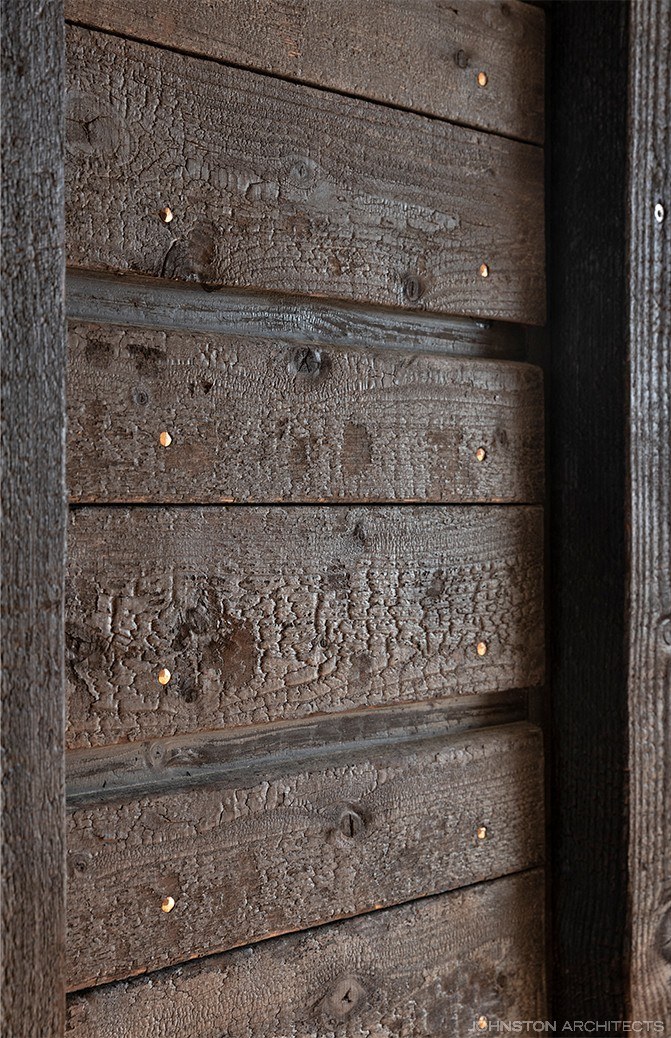 PENINSULA RIDGE HOUSE - WANAKA
Project info
Project info
Designed as a generous home, this Mount Gold residence contains a mix of large double height spaces where the whole family can be together along with more intimate spaces allowing solitude and separation.
Three gabled pavilions are oriented toward the west to capture the evening sun and views over the swimming pool toward Lake Wanaka and Treble Cone beyond. Each pavilion is staggered in plan to create varied exterior spaces that provide shelter, sunlight or shade, allowing the owners to comfortably enjoy the exterior spaces year-round.
Exacting craftsmanship and the owner / builder's commitment to perfection is evident throughout the house which showcases complex carpentry details, robust exposed rafters counterpointed by delicate steel tension trusses, immaculately dressed stonework chimneys and high-performance European door and window joinery.
The building is clad in burnt larch weatherboards, utilising a traditional Japanese technique known as 'shou sugi ban' that chars the outside of the timber resulting in an extremely durable, low maintenance cladding with a rich dark texture and naturally recessive colour that suits the rugged Wanaka environment.